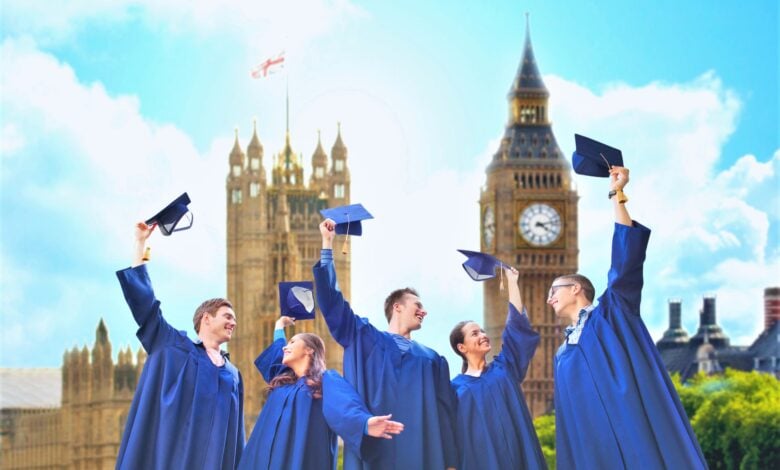 Study in the UK – An Essential Guide for International Students.
Studying abroad in the UK could be an unforgettable experience, whether you want to go on an exchange programme as an international student or study in the UK your entire undergraduate or postgraduate degree at a higher education institution.
In this guide, you will find all the essential information you need, as well as tricks and tips for applying to UK universities and successfully organising your studies, student visa, student accommodation, or work arrangements while in the United Kingdom. This guide will save you time and stress.
If you don't need a full breakdown of everything that studying in the UK involves, you can skip straight to what you need either by reading the summary of the 6 steps to making studying in the UK a reality, or you can consult the detailed table of contents at the end of this guide.
UK University and College Requirements for the Admissions Process
The admissions process for universities and colleges in the UK can vary from one institution to another, but it is important to note that there are certain minimum requirements to be able to study in the UK. Remember that every higher education institution has its own processes, requirements and application dates.
In all centres, the academic qualifications obtained by applicants in previous years are taken into account, and in the case of international students, the results of tests to demonstrate their level of English are also decisive.
International students who would like to study in the UK should be aware of the application dates and deadlines of the admissions process in advance so they can make progress in organising their paperwork well ahead of time.
Academic Qualification Required in the UK University Admission Process:
To be admitted to a UK university you must have previously completed the corresponding A-level, international baccalaureate, or equivalent qualifications. Therefore, the corresponding academic certificate is required, as explained more in-depth in this guide's section on the education system in the UK. If you do not have the certification you need, you can make use of academic bridge programmes, which are also sometimes referred to as pathways.
It is important that you check the details of the admission requirements at your university, because even if you have a bachelor's degree in your home country, some universities such as Oxford, Bristol, etc., may still require you to take their "International Foundation year", a preliminary course that acts as an entry requirement for most international students – depending on where you come from, and the Higher Education Institution you choose.
Even if you don't meet all the academic requirements, you can still apply to study in the UK, as the university will offer you some academic support if you need it.
For postgraduate studies, a bachelor's degree is required, and for doctoral studies, most institutions request a master's degree and a research proposal from their prospective candidates.
In many cases, proof of past grades is a requirement for access to undergraduate or
postgraduate programmes. The level of scores required varies according to the degree of the
study programme and the educational institution in question. Higher qualifications are usually required to qualify for the most competitive or in-demand courses.
English Language Testing
Consider taking a test ahead of time to demonstrate your level of English language proficiency. The B2 – C1 standard is most commonly requested in an academic setting, depending on the specific programme. Always be on the safe side and check the requirements of the universities you are interested in applying to.
Check online which tests are valid at the university you want to apply to so you can study in the UK, as well as the required scores (where relevant), or contact the university's admissions or international affairs office to find out which English language tests are accepted. They will not necessarily be the same tests that are needed for the Visa application process.
Then, confirm what type of test it is, follow the recommendations for preparation and choose from the available dates for taking the test. Here you can check the preparation and registration guides for the most popular tests: IELTS, TOEFL, GMAT, PTE and GRE.
Other types of certificates accepted by some institutions include:
– ISE –Trinity College's Integrated Skills in English
– FCE – Cambridge First Certificate in English
– CAE – Cambridge Advanced Certificate in English
– CPE – Cambridge Certificate of Proficiency in English
If you find out in advance that you need to work more on your English language skills, then check out the English Language Pathway courses that will help you increase your English language abilities, and serve as a gateway to university.

Please note that the required language test scores are stricter for postgraduate or professional programmes. To read more about Academic English Pathways click here.
University Students' Application Deadlines in the UK
The deadlines for applying to universities or colleges of higher education in the UK vary Depending on the degree course and the higher education institution.
Ideally, you should find out the details for the start and end dates for each university or college to which you intend to apply.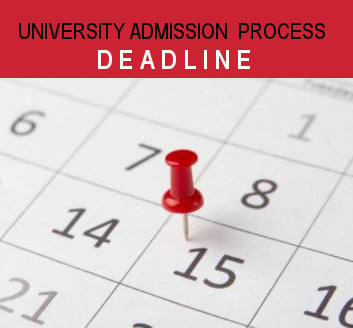 Generally speaking, the deadlines are usually:
Mid-October – All courses at Cambridge and Oxford, and the majority of medical, veterinary and dental courses at all other institutions.
Mid-January – Most other undergraduate courses.
Mid-March – For some art and design courses.
Mid-June – After this phase the applications received will be put on a waiting list.
It is recommended that you start your research before your final year of high school and apply as soon as you receive your grades.
International students will require additional time for visa processing after receiving confirmation of acceptance from the university (CAS). It is therefore very important that you start your application process ahead of time to ensure that your plan to study in the UK goes as smoothly as possible.
See below which documents are requested by most higher education institutions and how to prepare them properly to increase your chances of success in the UK university admissions process.
Supporting Documents Needed to Apply at a UK University
Copy of passport or identity card
Academic qualifications and graduation certificate equivalent to "A Level", or International Baccalaureate.
Pathway or levelling course certification for international students, if applicable.
Personal declaration, motivation letter, or personal statement.
Letters of recommendation or reference.
Interview to assess the candidate's suitability.
CVs if applicable in the case of postgraduate students.
Research proposal for professionals who want to do a doctorate.
Everything must be translated into English.
Some of these requirements demand more time and attention, the details of which are given below:
Personal Statement / Motivation Letter
Many higher education institutions require a personal statement of motives and intentions, known as a "personal statement", as a prerequisite for admission. With this requirement, recruiters want to assess the applicant's suitability for valuable and limited placements on their programmes. They also use some of this information to plan the questions used during the interview with prospective candidates.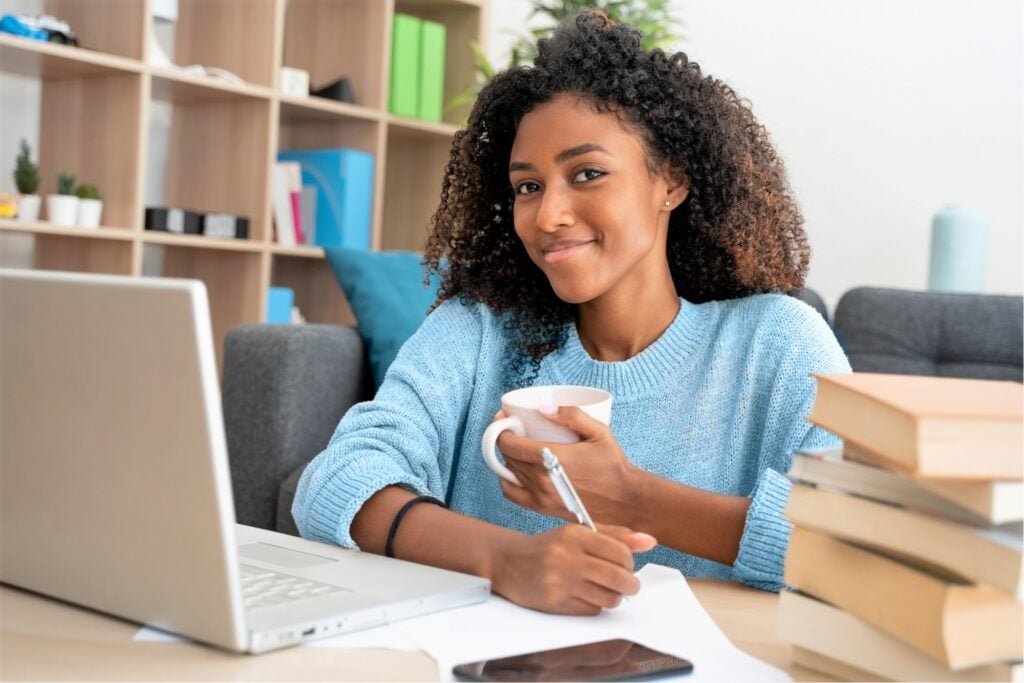 A motivation letter provides an opportunity to set out the reasons why you want to study abroad in your chosen field and why you decided to apply to that particular university in the UK, rather than at another location. You'll also want to use your a cover letter to stand out from other applicants, making it clear to admissions staff what makes you worthy of an academic or research placement.
It is recommended that you highlight the skills and achievements you have attained and how they relate to your intended continuation of studies.
It is important to include what you expect to learn in the course and your future career expectations. Highlight how these studies will build on or influence your future projects.
Here you can access a specific guide with extra recommendations and advice on structure, and content, as well as what mistakes to avoid when creating your personal statement for university or college.
Reference Letters / Letters of Recommendation
Choosing the right references is crucial for your letters of recommendation to have the desired effect. They should be written by people who know you academically or professionally, never by family or friends.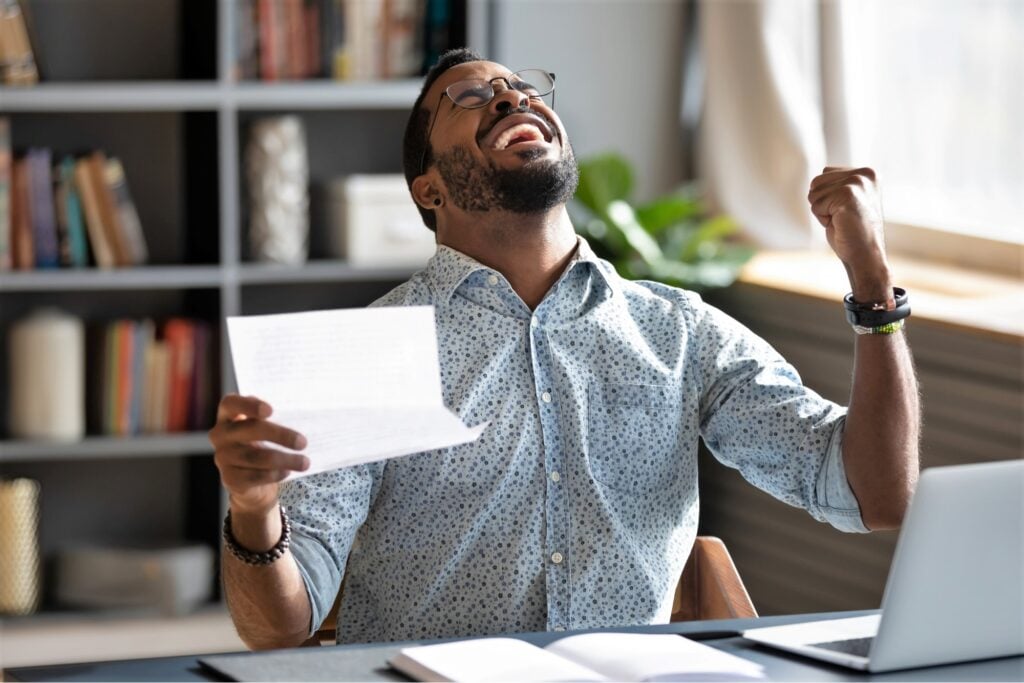 References will be written about you from the perspective of a teacher or supervisor, reporting on how you interact with other students or colleagues, and your performance tendencies in classes, seminars, or assignments. Be sure to be clear and direct with those whom you request your references.
What should you request to be included in your student recommendation letters?
Ensure that it is written on the official letterhead of the company or university that represents the referrer.
Inform the reader how your referrer knows you, and what stands out from their interaction with you compared to their interactions with the rest of your peers.
Express confidence in your prior academic preparation and the qualities that make you a suitable candidate to continue in this direction and successfully complete your studies abroad.
Sign the letter and if possible add the official seal of the institution.
Have the letter of recommendation written in English – remember you are going to apply to study in the UK.
If you feel that you need more information on how to get outstanding student recommendation letters, check out this useful guide full of the best tips and advice on the subject.
Interview to Assess the Suitability of the Applicant
Some UK higher education institutions conduct a face-to-face or distance interview for promising students. This is included at the end of the selection process, before placements are allocated.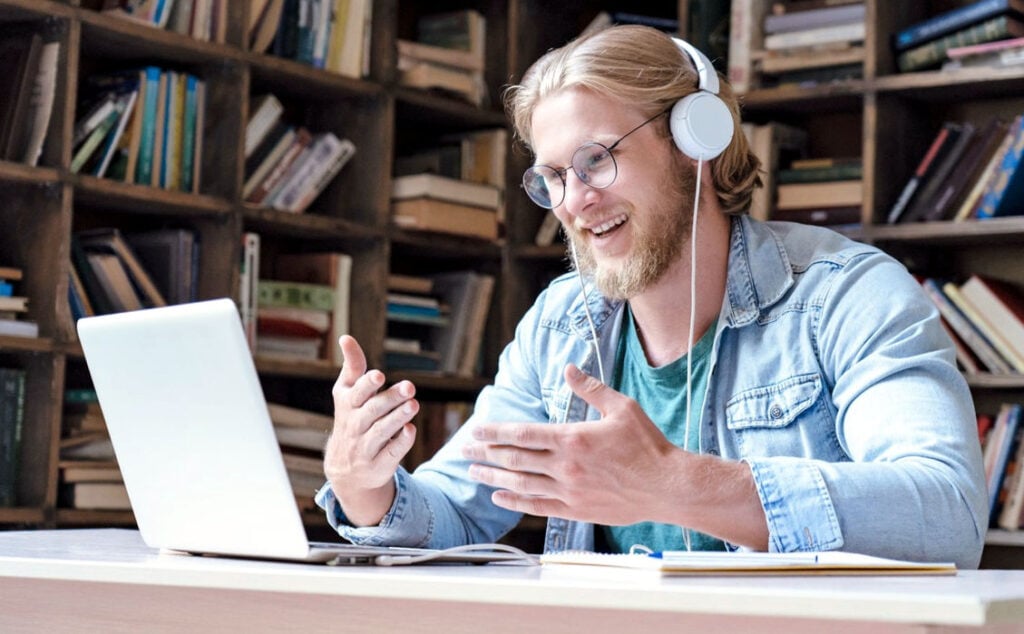 Interviews are usually aimed at finding out details about:
The student's background.
What achievements you are proud of.
The applicant's current study plans, why does he/she want to pursue this career path?
The student's future career aspirations.
Why the student feels that the university should offer him/her a place.
University recruiters are very busy and interviews are rare, so if for some reason you can't make the appointment, contact the university as soon as possible to reschedule or cancel it. Avoid cancelling an interview at the last minute, except in the case of an emergency that you can justify later.
How to Prepare For a University Interview.
Find out about the typical structure of interview that the university uses, as well as how many people are usually interviewed each day throughout their admissions process.
Re-read your motivation letter, your CV, portfolio, and university course information. Take notes of everything that makes you stand out
Plan some answers to the most common university interview questions, and also for some sample answers related to typical questions related to your subject
Plan some questions to ask the university interviewer
Gain awareness of your body language by practising in front of a mirror, and later perform mock interviews with the help of a careers adviser, teacher or a friend
Wear something appropriate that also helps you to feel comfortable
For an online interview, ensure that you have a strong Wi-Fi connection and get yourself connected to the video call platform ahead of time
For an in-person interview find out exactly where the interview will take place, and get there a good 10 or even 15 minutes early
Do something that helps you release some tension, such as going to a place where you can be alone, and relax yourself by moving around as much as you need to, or by performing some relaxing breathing exercises.
Smile with the confidence and self-assuredness that you will do very well. In an interview, a smiling face makes a strong first impression.
How to Apply to a UK University as an International Student
Applying for a placement at a UK university or college is a straightforward process, as long as you know the steps to follow so that you don't miss anything, and successfully gain admission as intended without any headaches or unnecessary stress.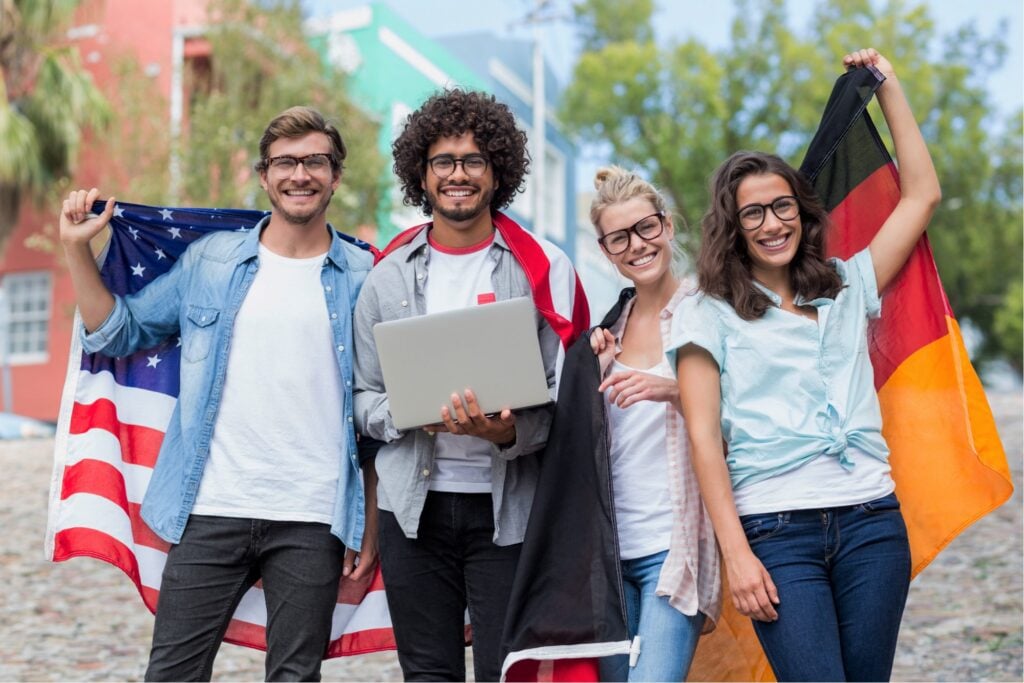 Of course, before you start, the most important thing is to ask yourself honestly: why do you want to study here? You are going to invest years of your life in this university, so you should be passionate and motivated before committing yourself to university.
Once you are decided about what you want to study, follow these steps to apply to UK universities:
Browse the Courses Available at UK University College Admissions Service (UCAS).

Look at the undergraduate degree courses listed on the UK University College Admissions Service, then we suggest you choose between 5 to 8 degree programmes that are directly related to what you have decided to study. See here for postgraduate courses.
Contact the UK Universities or College Offering the Programmes you are Interested in.

You can do this directly through your higher education institution's admissions department, or you can seek advice from an authorised agent. In either case, your aim is to make sure you are aware of the specific academic entry requirements for the country you are coming from. You should also confirm the level of English required for the courses you are interested in.
Prepare all of your Supporting Documentation as Soon as Possible.

Please consider the list of general requirements and documents that we have included in the link for all universities, and also any other specific requirements that you have been informed about when contacting the university during the previous step, so that you can prepare yourself accordingly.
Register with UCAS and Apply to Various UK Colleges or Universities.
My University Application was Accepted to Study in the UK.

You will receive an offer to study at that institution, which can be of two types:

Unconditional offer, which means you are already guaranteed a place at the university.

Conditional offer means that you meet almost all the requirements, but you will be given a chance to finish meeting all of them. For example, you may not have the required English language certificate, and you may have to take an additional test to satisfy the requirements.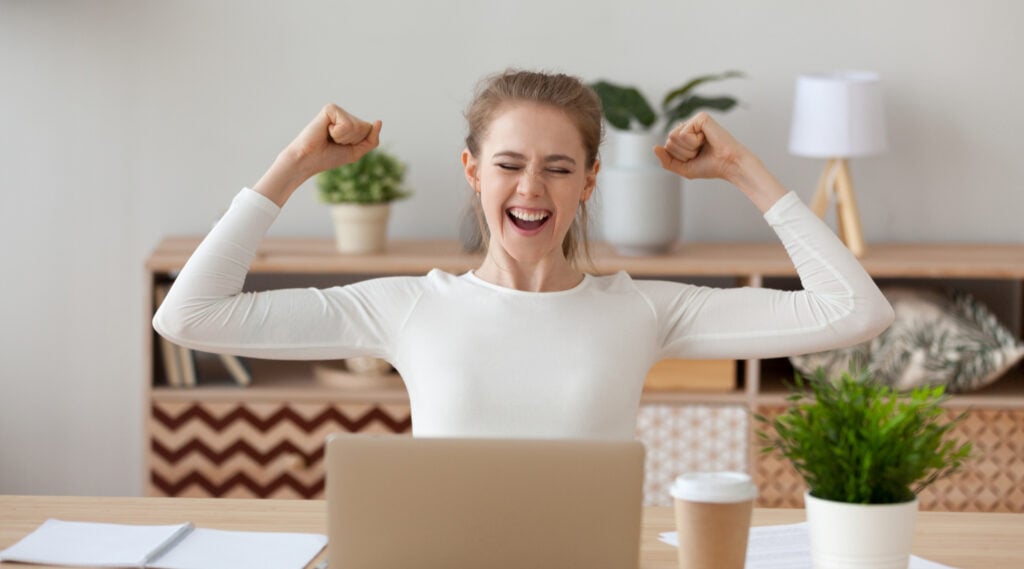 When the Result of Your University Application is Unsuccessful.

This could occur because you do not receive any offers, or because you reject all offers made to you by universities. In either case you have the opportunity to submit a new application through the programme called EXTRA within the UCAS service.
After Deciding to Accept the Study Placement.

Please note that as a prospective undergraduate student you have a few days to respond to your placement offers if you have been accepted to more than one institution. Don't let too much time pass by when you have leftover tasks to take care of on the UCAS system, because you may end up with nothing if you take too long to respond.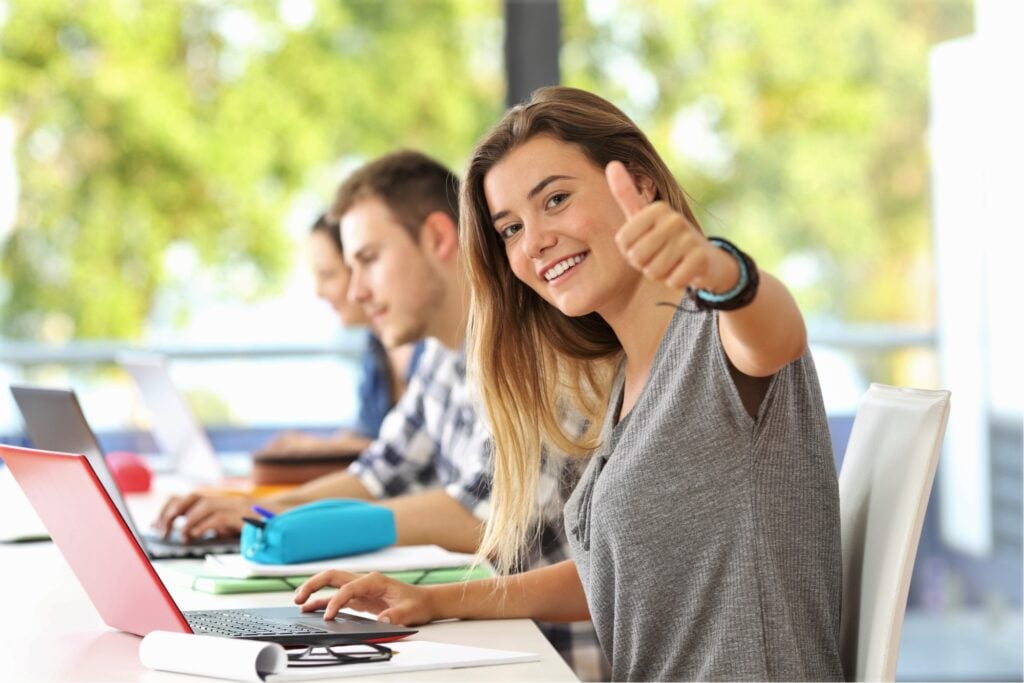 Pay Your Enrolment Fee and Formalise Your Enrolment.

As soon as you accept a place to study, you will have to enrol and process your fee payments to the institution. This is a good time to double check that you meet all of the requirements for the programme that you're going to enrol in, because students can be removed from their courses at a later date if the administration department of your institution discovers that you are found to be in lack of the requirements.
Reception of Confirmation of Acceptance of Studies.

Once you have accepted the offer you are interested in, you will receive a confirmation of acceptance for studies(CAS).This is accompanied by a reference number that you should use when applying for your student visa. From here you can apply for your visa and arrange your accommodation. Just to be on the safe side, wait until you have your visa before buying travel tickets to the UK that don't allow free cancellation.
Remember: If you are committed to your plan to study in the UK, then to get started on the best foot with your university application process you can take advantage of the detailed step-by-step guide for UCAS.
In case you are still in the initial phase of deciding what to study in the UK and at which university, take advantage of this excellent web resource: www.universityguru.com, as it provides you with information on more than 11,500 universities worldwide and their degree programmes. You can also compare their rankings worldwide or by country, and even by subject. To make this an even more useful resource, you can also consult university requirements, alumni reviews, and a diverse range of other useful information relevant to your career goals.
Visa Requirements for Studying in the UK
Student immigration permission is divided into different categories. It is important to be careful when choosing the right visa because in some cases it cannot be easily changed.
In this section, you will discover the types of Student Visas, the documents required to apply for a Student Visa, guidance on when and how to apply for a Student Visa, and how to proceed depending on the UK Government's decision on your visa application.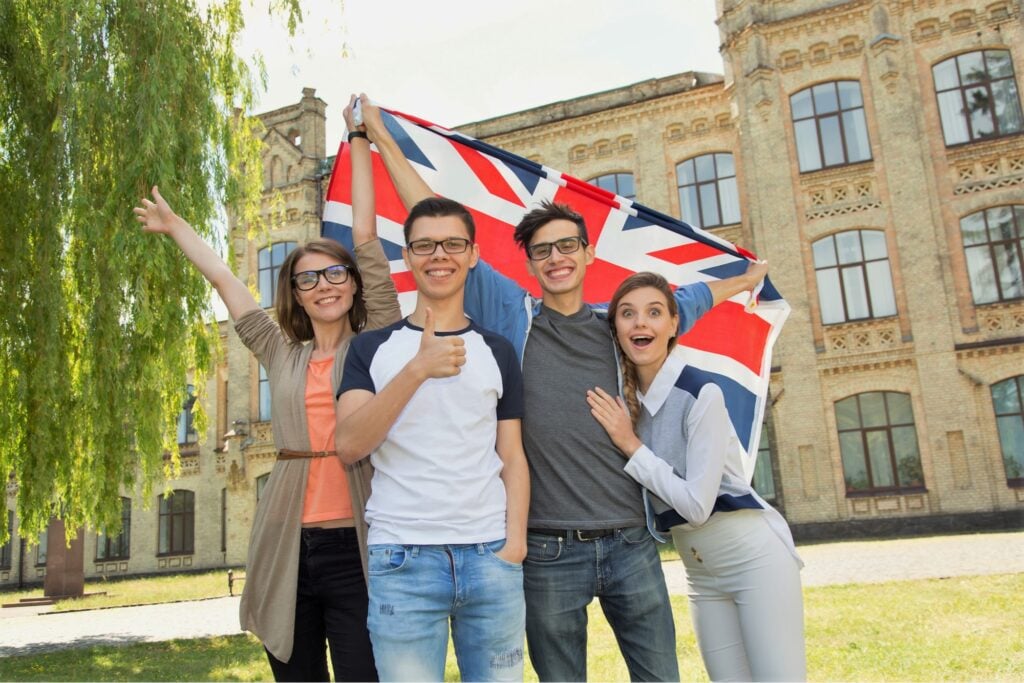 Study in the UK on a Student Visa:
There are 4 ways to enter the UK to study abroad. Below you will come to understand the differences between the last 2 and avoid the potential confusion between the visa for attending a short English language course, and the visa required to study for a degree or postgraduate degree.
Child Student Visa, "Child Student Visa".
Standard Visitor Visa, "Standard Visitor Visa".
Short-term Study Visa (Short-term Study Visa)
Student visa, "Student Route Visa".
Below is a detailed explanation of the last two cases which are the most relevant and from which you have to choose carefully.
Short-term Student Visa.
This is for entry to the UK for short periods of time, between 6 to 11 months which is typically relevant, for enrolling in an English language course. If the course is for a maximum of six months or less and the institution is not recognised as a sponsor by the UK Government, then you will need to check whether you can study the course on a Standard Visitor Visa (none of the above visas will allow you to work or do an internship, or any business activity).
To reiterate this point: "Please note that once you enter the UK on this type of Short-term Visa, you will only be able to study an English language programme or a short course".
Please note that once you enter the UK on this type of Short-term Visa, you will only be able to study an English language programme or a short course. Therefore, if your intention is to study at a university for your entire degree and work as a student, this is not the right visa for you, and you will not be able to easily change this for the extended study visa that is known as the "Student Route Visa".
To apply for this type of Short-term Student Visa, the applicant must be over 16 years of age at the time of making the request, and pay the visa processing fee. In the case of not being 16 years of ages, minors can apply for a Child Student Visa.
Student Route Visa.
This type of Student Visa, the "Student Route Visa", is required for the following situations: placement at a higher education institution, at an English language course lasting more than 6 months, on a recognised training programme, on a doctoral extension plan, or on a sabbatical placement with the Student Union, among others.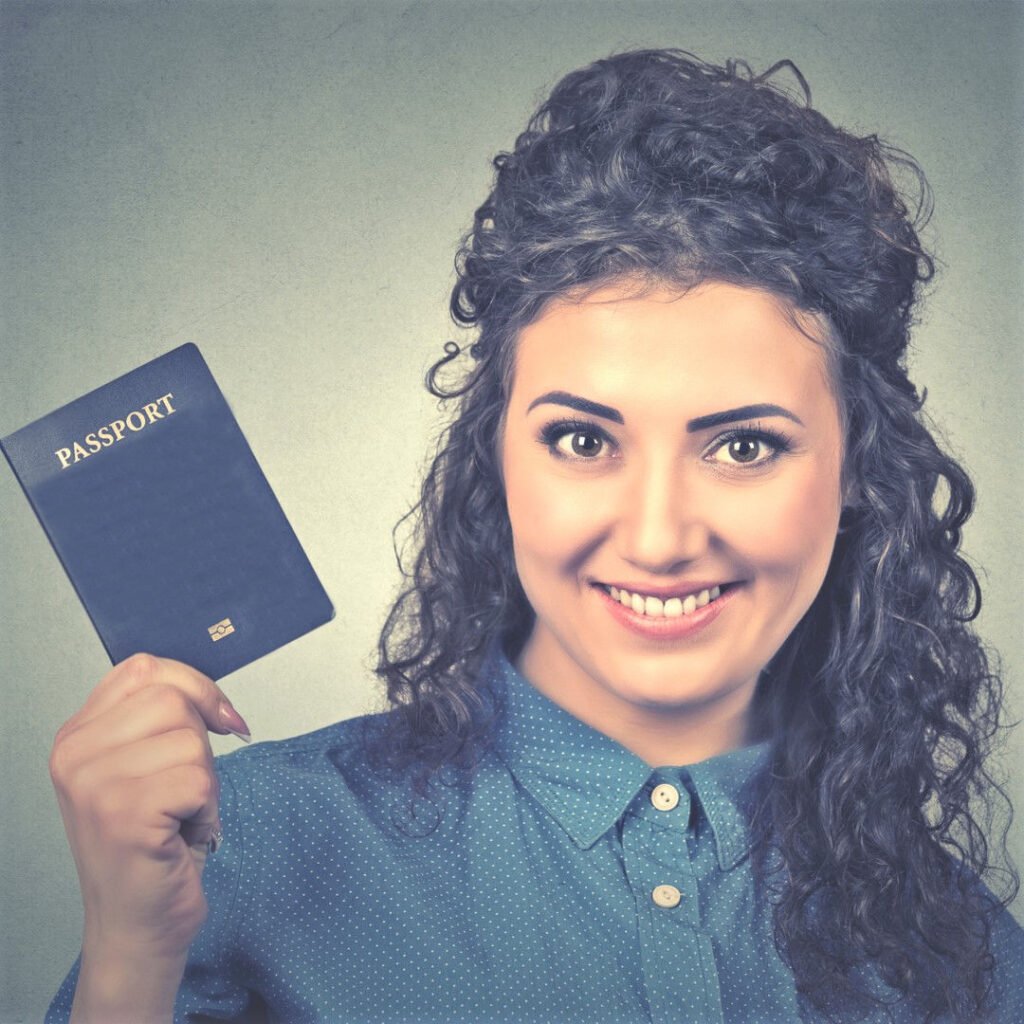 This visa is for people over 16 years of age. It allows the possibility of working a number of hours per week, depending on the level of study to be undertaken. It can even allow you to work on internships, as an exchange student, or on a gap year.
To apply for this type of visa it is necessary to have the acceptance of an educational institution, called a sponsor. See "Licensed Sponsors" here. Only the sponsors listed here are authorised by the government to issue a Confirmation of Acceptance as a Student (CAS), which contains a reference number for your visa application.
If you still don't know how and when you can get your acceptance confirmation to study in the UK, check out the university application process here.
Documents Required for The UK Student Visa – Student Route
The educational institution that accepts you as a student is obliged to provide you with all the information you need to apply for a student visa, and we suggest that you request it and check it carefully when the time comes.
It is important that you know in advance what documentation you will need in order to apply for your student visa. However, at the end of the section on the application process below, you will find a direct link to the UK Government's website for general information on any visa and immigration updates.
In any case, here you will find information that will be indispensable when it comes to preparing your documents ahead of time.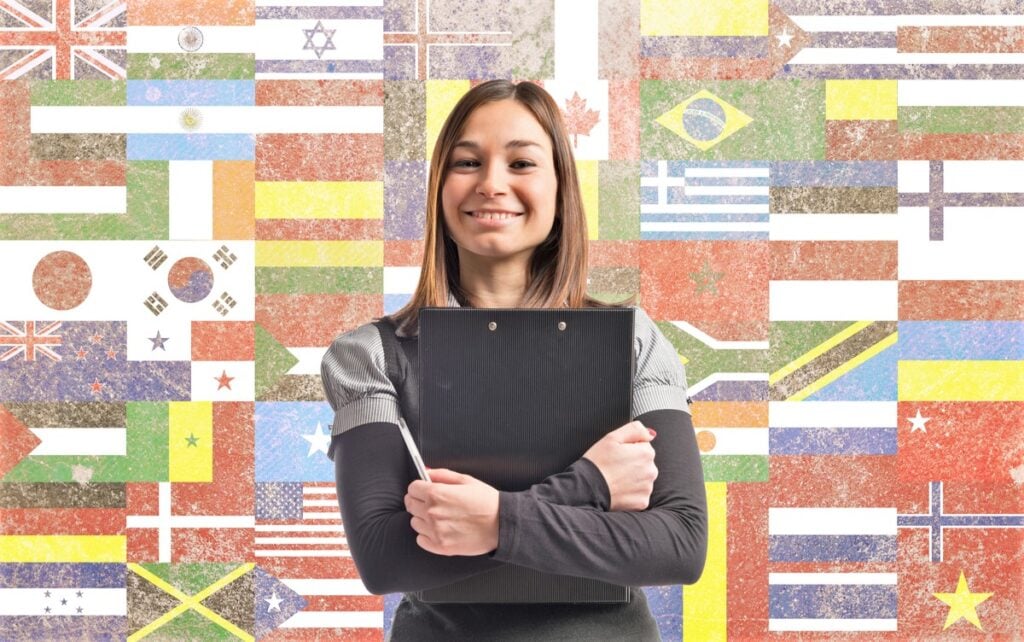 Documents Required for the "Student Route Visa".
Personal documentation.

You will need to provide documentation that identifies who you are:

A valid passport or another internationally valid travel document.
Biometric information (fingerprints and photo). During the visa application process you will be asked to make a personal appointment.

If you are under 18 years of age, you must present a letter of consent from both parents to study in the UK or from your legal representative, indicating the nature of their relationship with you. If they agree and consent to your application as a student to live independently in the UK, they must present proof of the parental relationship or the relationship with the legal representative. Even if you are of legal age, and if your financial means will be provided by your parents or a legal representative, the following certified documentation must also be submitted where applicable:

Birth certificate stating parents' names.
Adoption certificate (if applicable, and in the case of adoptive parents they must confirm whether they will provide funds for your studies).
An official declaration of the legal representative who is going to pay for your studies.

In addition, in some cases it is a requirement to demonstrate the results of a tuberculosis test, depending on the country of origin.
Confirmation of Acceptance for Studies (CAS).

Confirmation of Acceptance to Study in the UK is an electronic document that your college, university or school issues when it accepts you as a student and makes you an unconditional offer to enrol. This document, which you get at the end of the university application process, is stored directly in a database that the UK Home Office can view online. Once you receive it, it will only be valid for 6 months to process your visa.
Financial requirements

You must demonstrate that you have the necessary financial resources to cover the tuition fees indicated by your CAS, equivalent to the complete cost of the entire first year of studies.In the case of undergraduate and master's degrees, you must demonstrate that you have £1,334 as a deposit for your accommodation, as well as funds to cover both monthly housing rent and other living expenses for the first 9 months. The amounts would be a minimum of £1,334 per month in London and £1,023 outside London. In the event that a student has a dependent child or partner during their study period in the UK, they will also need to prove the availability of funds to support them. This will be a minimum of £845 per person per month if studying in London and £680 if studying outside London.In the event that a student has a dependent child or partner during their study period in the UK, they will also need to prove the availability of funds to support them. This will be a minimum of £845 per person per month if studying in London and £680 if studying outside London. You can demonstrate your financial situation by submitting one or more of the following documents:

Personal bank statements.
Building society passbook statements.
Certificate of deposit showing that the person has invested a specific amount of money.
Letter from the bank or a regulated financial institution.
Letter from an official financial sponsor indicating funds invested and returns.
Letter from a regulated financial institution confirming that you have a loan.
Letter from a regulated financial institution confirming that you have a loan that is part of an academic or educational loan scheme.
Payment of the health service fee for immigrants.

The healthcare surcharge is a fee required as part of the UK visa process. It is known as the Immigration Healthcare Surcharge Fee (IHS). The amount you pay depends on the type of visa you are applying for. Payment of this fee allows students to use the UK health service while studying in the UK, but with limitations. It does not usually cover medicines, dental treatment or optical tests.
Level of English required for visa acquisition.

Students must demonstrate their ability and knowledge of the English language in all 4 skill areas, (reading, writing, speaking, and listening) with a minimum level of B2 for studying at degree level or B1 if it is for a pre-university sessional course. Find here the types of English tests that exist as well as the links to sign up for them.
Student academic progress.

This applies to cases of visa extension. For example, if the student has finished his or her bachelor's degree and then wants to continue with a master's degree. Or if they have finished a master's and want to continue with a doctorate degree. Now that you know the full list of documents you need for your student visa application process, you are ready to get started on the paperwork well in advance. Keep reading to find out how to submit your documentation, as well as the best time to do it.
All Documents Should be Presented in English or Welsh
In the event that the documents are not officially in English because the official language in your country of origin is another language, a certified translation of the documents must be made which can be verified by the Home Office in the United Kingdom.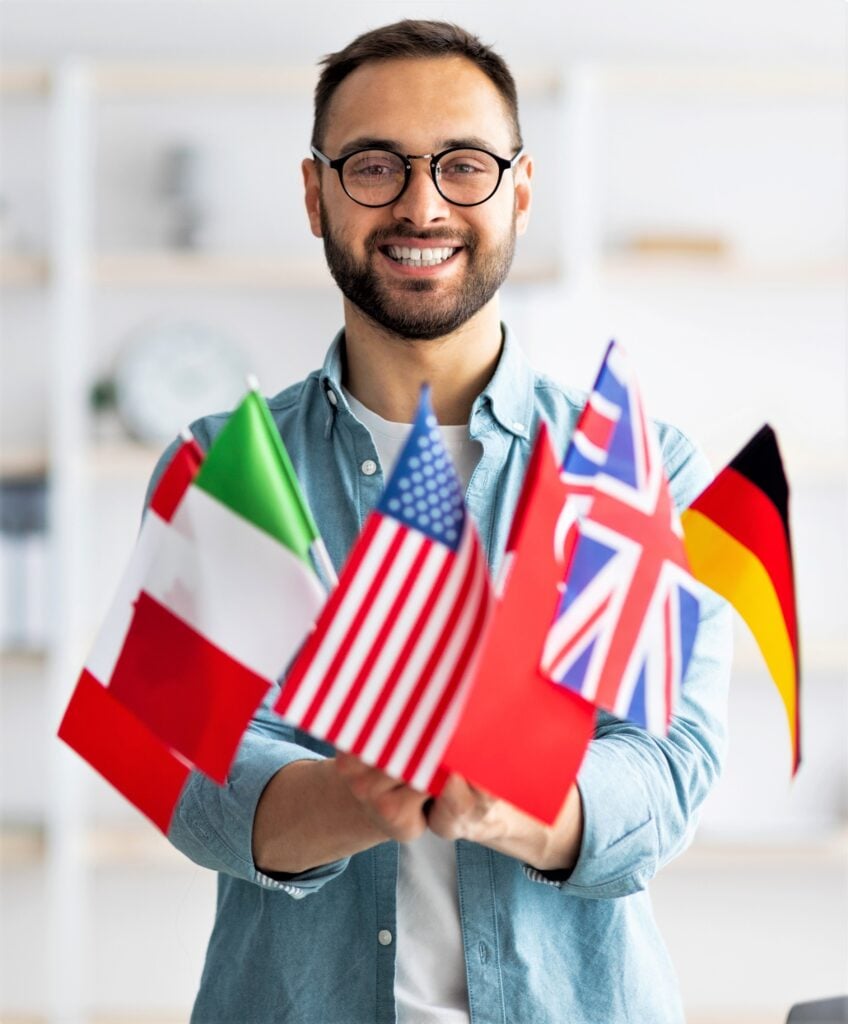 What must the translation of my documents include to be valid in the UK?
Confirmation that it is a true and accurate translation of the document.
Each page of the translation must be stamped and/or initialled (by the translator and/or the certifying authority).
The date of the translation.
The full name and signature of the translator or the responsible employee of the translation company.
The contact details of the translator or translation company.
Depending on the country, only sworn translators who are on the official list of sworn translators in that country can provide a "certified", "sworn" or "official" translation, but not all countries have such lists. This is often a source of confusion, and should be understood from the beginning in order to avoid any problems.
If you want to have translations done in your country and you have any doubts regarding their authenticity, we suggest you ask the UK embassy in your country for a list of authorised translators.
However, as you want to study in the UK, please note that you can also order your certified translations from authorised translators based in the UK, who are accepted by the UK Home Office:
Qualified members of ITI- Institute of Translation and Interpreting (MITI Translator or FITI) and employees of corporate members of ITI can affix their stamp to certify a translation, and this makes the translation certified as a valid translation, being considered faithful to the original.
The Collegiate Members of the Institute of Linguistics (CLoL).
Alternatively, it is possible to consult online companies that offer certified translation services worldwide and have the appropriate authorisations, such as LINGO service, and Certified Translations Services.
Attention! Some people have a good level of English and wonder if they can translate everything by themselves and without an official translation. The reality is that even if they do it well, these translations will not be valid for visa purposes.
When and How to Apply for your Student Visa to Study in the UK
The time, cost and method of applying for your student visa may vary depending on whether you are inside or outside the UK. Below you have all the necessary information to get a Student Visa that lets you study in the UK.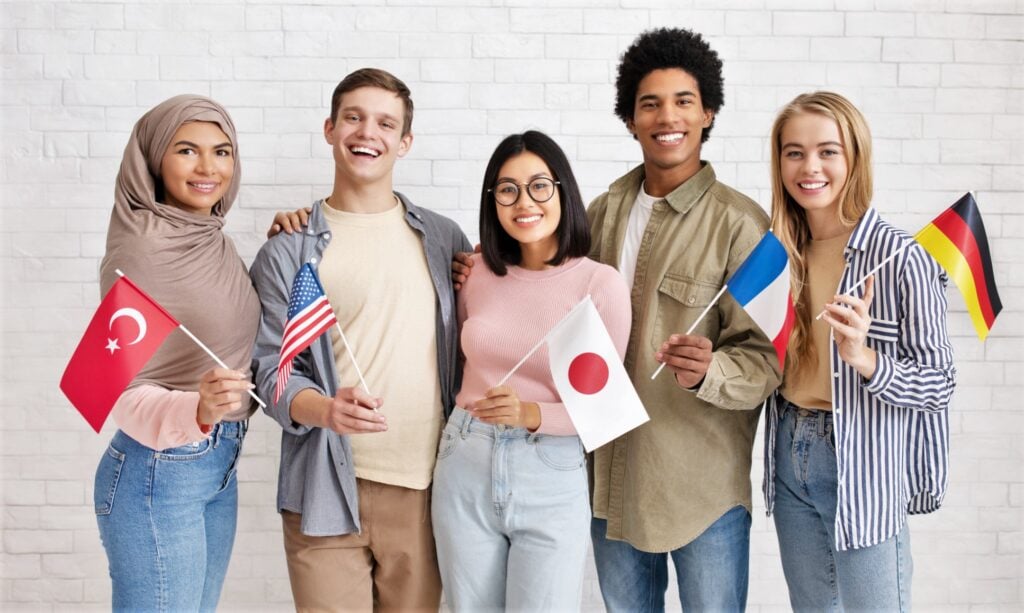 When Should I Apply for the UK Visa?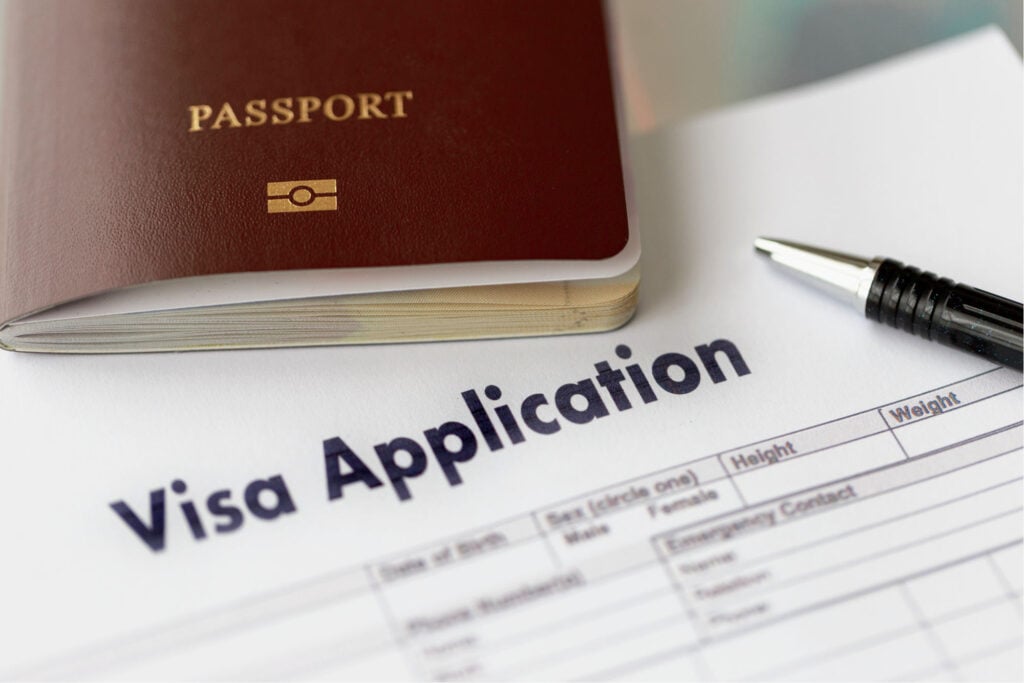 Please note that you cannot apply for a visa more than 6 months before the start of your selected course if you are outside the UK, and 3 months if you are inside the UK. Not all types of visa can be applied for when you are already in the UK.
Once the Confirmation of Acceptance for Studies (CAS) is received, this document will be valid for a maximum of 6 months to apply for a student visa.
Applying for a Student UK Visa from Outside the UK.
To be prepared, before applying for a student visa in the UK, check in advance that you meet the requirements for this type of visa n the first place, and that you have the necessary supporting documentation.
At the beginning of the application process you will be asked to identify yourself with your documentation (a valid passport), or with your biometric information ( your fingerprints and a recent photograph).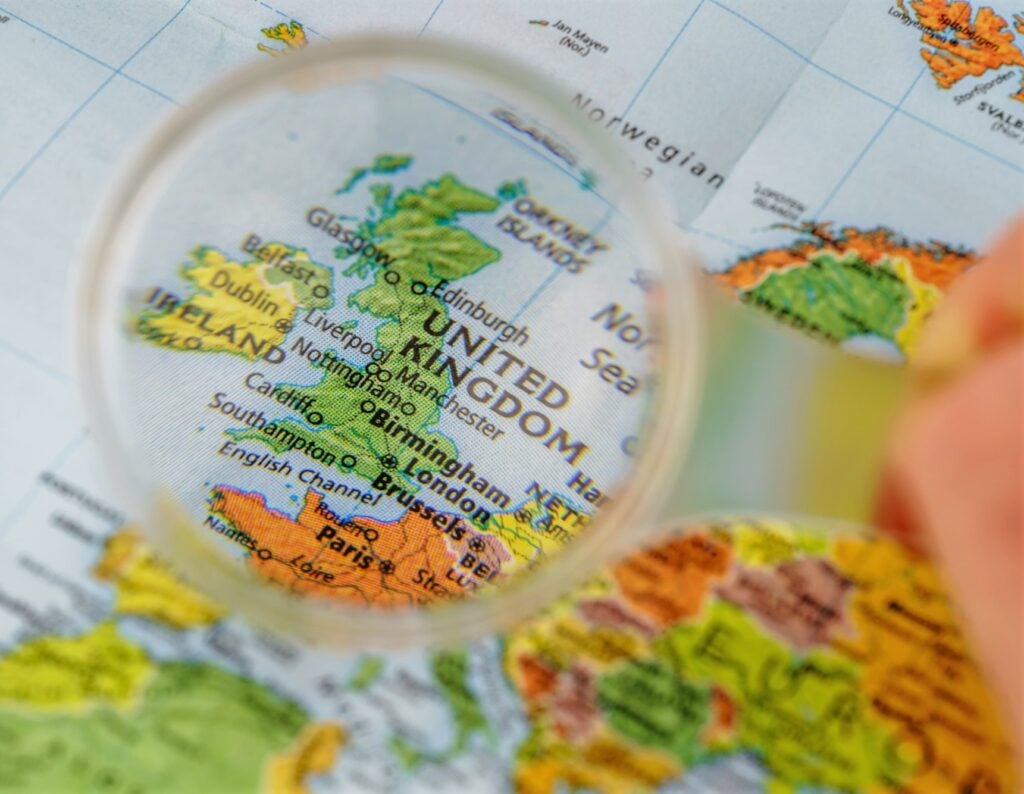 The decision process takes on average around 3 weeks, once you have submitted all the documentation and completed the application, although there are cases where this period is extended to a few months, because you may be contacted for more documentation or for a personal interview, depending on your personal circumstances.
The cost of a Student Visa from outside the UK is £348. This is payable by the applicant and is the same amount for each person intending to accompany the candidate on their journey.
Apply for a Student UK visa when you are in the UK
If you are in the UK, you can apply to extend your student visa, if you start the process 28 days before your current visa expires.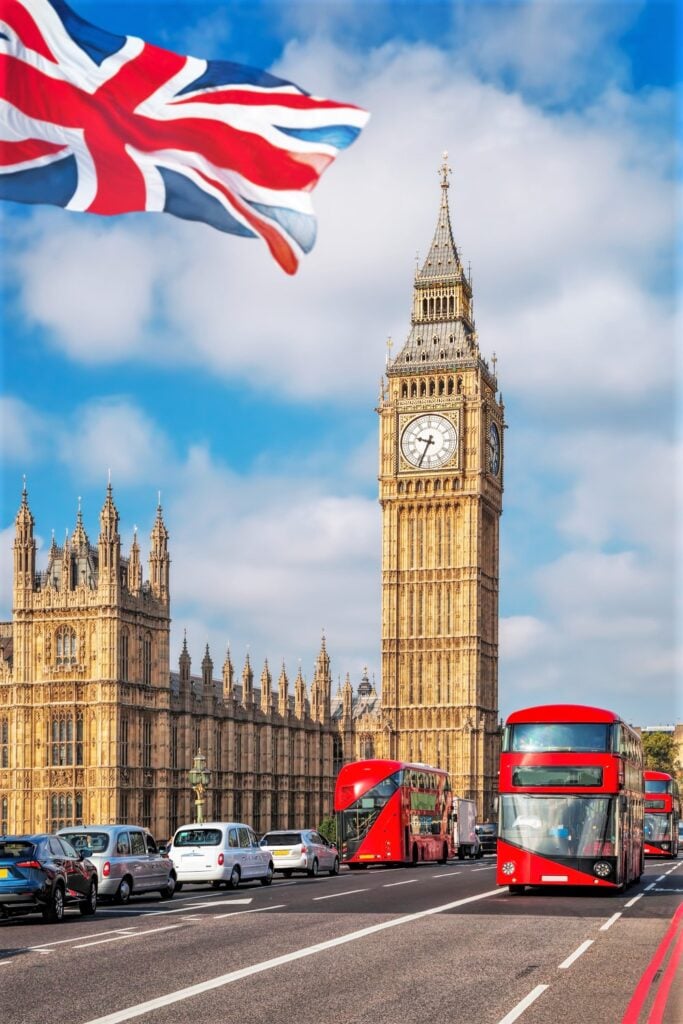 You can apply 3 months before your new academic course begins.
If you already have a residence permit in the UK you can change it to a Student Visa only if you do not currently hold any of the following visas or statuses:
Visitor's Visa.
Short-term Student Visa.
Family member of an infant student.
Domestic worker in a private household.
If you are in breach of the rules to be in the UK legally as an immigrant.
The cost of extension or change of status for a student visa within the UK is £475. This is payable by the applicant and cost the same for each person who might accompany you.
Getting a Decision on Your UK Visa Application.
After your application you can either get your visa approved, or your visa could be refused. Here is what to do in each case.
Immigration Permission to Enter the UK.
Upon visa approval, the applicant will receive a letter and a passport stamp or sticker that remains valid for 30 days (this was extended to 90 days at the time of the Covid-19 pandemic – check if this has since been changed).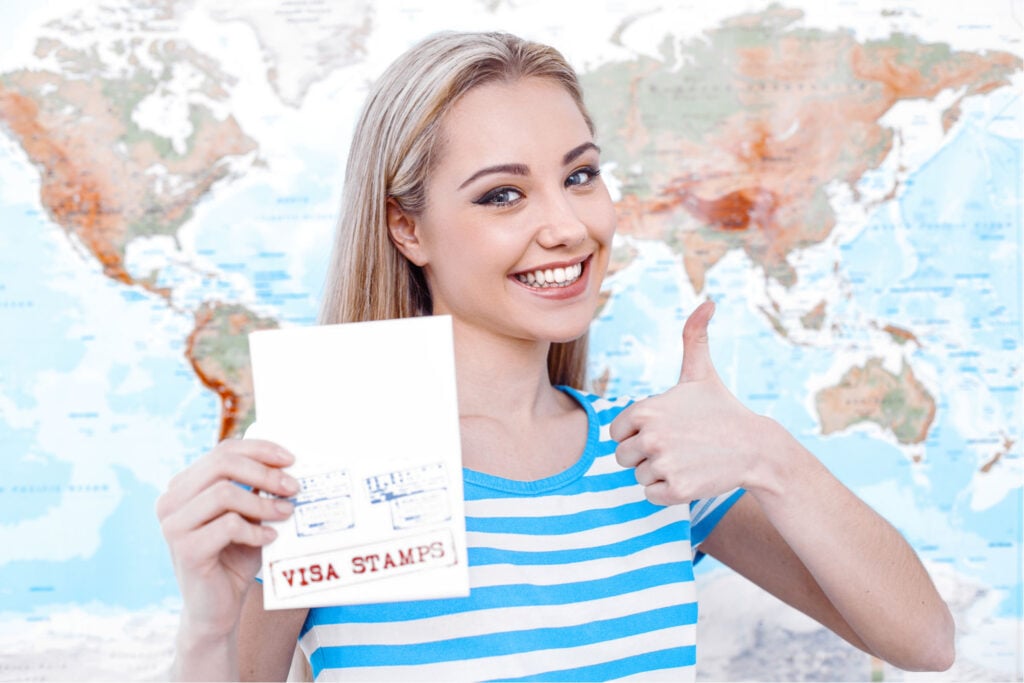 This stamp is for travel and entry to the UK.
Once in the country, you have 10 days from arrival to show the letter and passport with the stamp and collect the Biometric Residence Permit (BRP), which includes the full duration of the visa.
Now that you have a visa that allows you to legally study in the UK, it will be easier for you to feel at home, and as you near the end of your studies you can even apply to change your UK visa so that you can work there legally for a period of time.
What to Do if My UK Student Visa is Denied?
You should immediately contact the Higher Education Institution that has given you the letter of acceptance (CAS), to take into account any suggestions they might have for you and your circumstances.
If you consider that you have completed everything correctly and meet the requirements, you can request an administrative review immediately, for which you have a maximum of 28 days to submit it after rejection.
You cannot submit a new visa application while you have an open administrative review pending. If you do so it will be automatically withdrawn.
If you want to consult all the details from the UK Government about visa application and immigration, click on the link.
Costs of Studying in the UK – Tuition & Cost of Living
For many students who want to study in the UK, the cost factor plays a big part in the final decision about which university to choose. The information in this section will make it easier for you to organise your finances and budget.
It is a fairly obvious that you have to factor in the costs of enrolment at your university of choice, however, less obvious is that accommodation and the cost of living in the city also takes up a considerable part of your budget.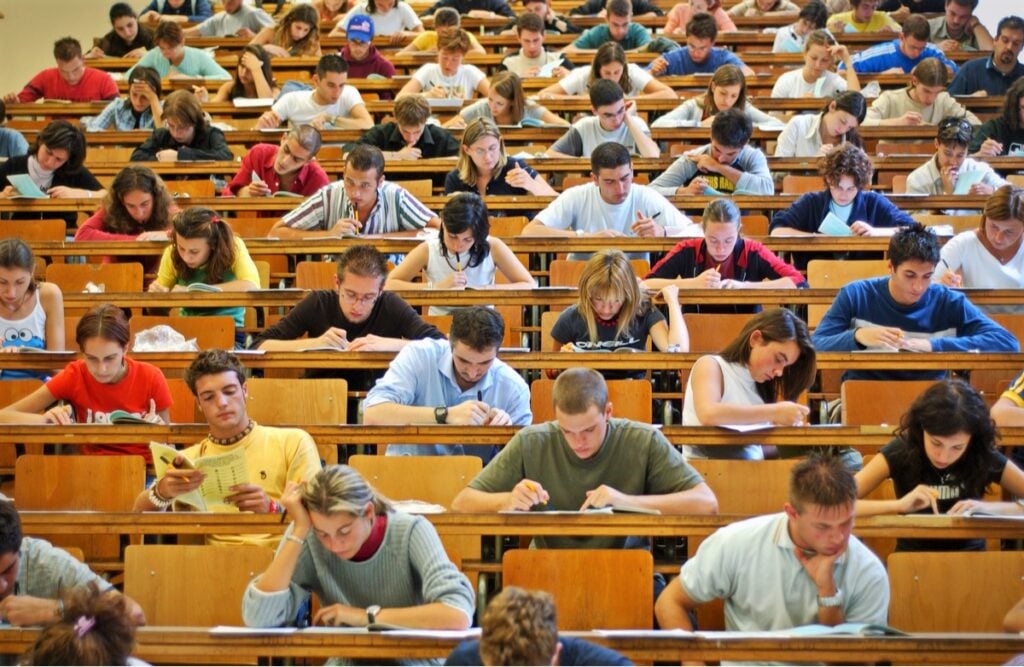 UK University Tuition Fees
There are differences in tuition fees between the UK countries themselves, for example students from Scotland and Northern Ireland have reduced tuition fees at universities in their territories for students of their nationality, while students from other areas of the UK pay the full tuition fee set at £9,250 for undergraduate degrees.
Universities in the UK rely on government legislation for the establishment of national enrolments. However, institutions may differ slightly in their criteria and assessment processes for deciding whether or not national status applies to individual students, as there are various requirements for assessing national status.
Tuition fees in the UK are not fixed and far from standardised for international students, who tend to pay higher tuition fees than British students. These are usually above the domestic student rate (£9,250), ranging from £3,500 to £18,000 .
For international students, it is best to contact the institution where you want to study to find out the exact costs. To get a rough idea of tuition fees, see the table below for an indicative range of university fees according to the level of study you wish to pursue.
UK Range of Tuitions Fees for International Students at Different Levels of Study
| Study degrees | Tuition fees start at | Tuition fees can reach up |
| --- | --- | --- |
| Pre-university English course | £1,600 ( 5 weeks) | £3,750 (12 weeks) |
| International undergraduate Foundation Programme | £12,750* | £22,000* |
| Bachelor's degree"First degree | £12,750* | £25,000* |
| Master | £15,000* | £25,000* |
| PhD | £13,000* | £30,000* |
*Per year. **For veterinary, medical or engineering degrees, tuition fees may be £10,000 to £20,000 higher than those indicated in the table. This is also the case for those involving laboratory or research activity.
Which UK Cities Have the Lowest or Highest Cost of Living?
London is by far the most expensive option for accommodation, and this is one of the most challenging expenses for students.
For this reason, the financial requirements for a visa are higher if you study in London than if you study in another city. Other locations with high costs include: Royal Holloway and St. Andrews.
10 Less Expensive Cities to Live in as a Student in UK
According to the student wellbeing index published by the Natwest portal in 2020, the top 10 most affordable cities to study and live in the UK as a student are:
The typical expenses for students, in addition to accommodation, are usually: gym memberships, cinema tickets, coffee, food, drink, and transport.
For prices of food and entertainment, you can check websites such as Just Eat, NUMBEO, the latter of which allows you to compare prices between the two cities of your choice.
Depending on your lifestyle, you can make your own calculations and get a closer comparative idea of which cities are the cheapest to live in for you.
Types of Student Housing and Average Costs in the UK
A large number of international students choose to live in on-campus halls of residence at least for the first year of their studies, because it makes it easier for them to adapt to student life in a country they are not used to.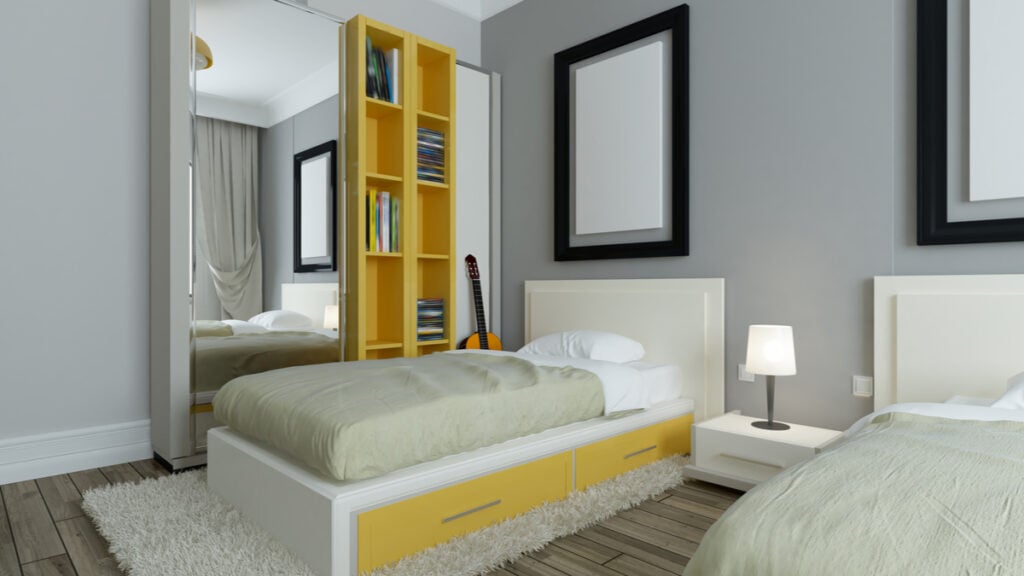 The costs of living and studying in the UK can vary greatly due to a wide variety of factors, and accommodation is one of the most relevant in this regard. To get a rough idea of the cost of student accommodation in the UK and what to expect, it is useful to compare the average cost of weekly accommodation. As a guideline it is worth noting that, considering the type of room, the price is around £175 per week for studio flats, £126 for en-suite rooms and £107 per week for rooms with shared bathrooms (according to the general statistics published by statista for the 2018/2019 school year).
With this point of reference, you have a way of comparing and analysing what kinds of rent you can afford. Even so, check frequently and keep your eyes open for any changes in the housing market. Prices may also be slightly lower or higher because the aforementioned prices represent an average, and this changes depending on the city and the university in question. In the case of London, a single room can be as much as £250 per week.
The price of the rooms also varies if it is a studio or a room in the on-campus university residence, in an off-campus residence, in a private studio, a homestay or in a private flat in the city shared with other students.
On-Campus Residence Halls
This type of accommodation is usually the most affordable. Shared or single rooms are arranged along a corridor with other rooms, and students share the kitchen and a recreational or lounge area with other students attending the same university.
Optionally, if you wish, you can choose accommodation with meals included in the price, or accommodation that lets the student take care of their own meals.
International students often book this type of accommodation well in advance, because the availability of rooms is often lower than the number of applicants, so we recommend you to apply early if this is the type of accommodation you prefer – at least for your first year.
Off-Campus Housing
There are several types of living options outside the university campus:
Private Dorms
In larger cities there are private residence halls beyond the university campus that offer accommodation services for students from various institutions. As is to be expected, private dormitories are more expensive than university dormitories.
This type of accommodation works in a similar way to on-campus accommodation, with the advantage of allowing you to interact with a wider community and enjoy the activities in the city, but you should bear in mind that you will have more travel costs and you will have to factor in your bus and metro commutes to the university, which could eat up a significant portion of your time.
Private Accommodation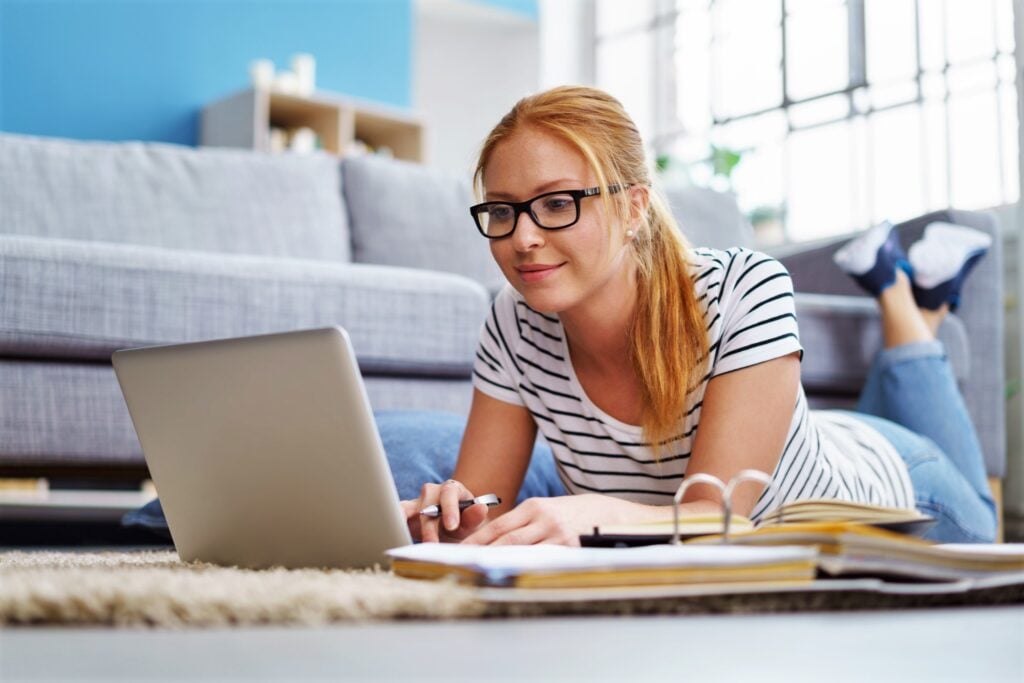 This is an option that can be useful for students who are in their second or third year and prefer to live in the city independently, or sometimes in shared housing with other people, even if they are not students.
If you decide to rent a flat on your own while you study in the UK, consider that for a single room you will be paying around £350 – 450 per week. The final price varies considerably if you choose to stay on the outskirts of the city than if you stay in a more central and desirable area.
Homestay
The option of living with a host family is also used by many students who prefer to have the family support of people who know the city well. Generally this type of accommodation offers Half Board, which usually means breakfast and dinner.
If you choose this type of accommodation, bear in mind that the price is usually higher than on campus and you will have to adapt to the lifestyle of the host family. As mentioned, however, you can count on the guidance of local people who know the city well, which may prove invaluable in a variety of situations.
Click here to learn more about how to choose the right student accommodation for your needs. There you will find the pros and cons of each type of accommodation, as well as the factors to keep in mind as an international student, and the best tips for choosing a place to live when you finally take the leap of studying abroad.
UK Scholarships for International Students for Bachelor or Master Studies at UK Universities
Many students dream of pursuing their undergraduate, postgraduate or doctoral studies at UK higher education institutions, however, they have budget constraints and need some form of financial assistance to cover all or part of their tuition fees and living expenses.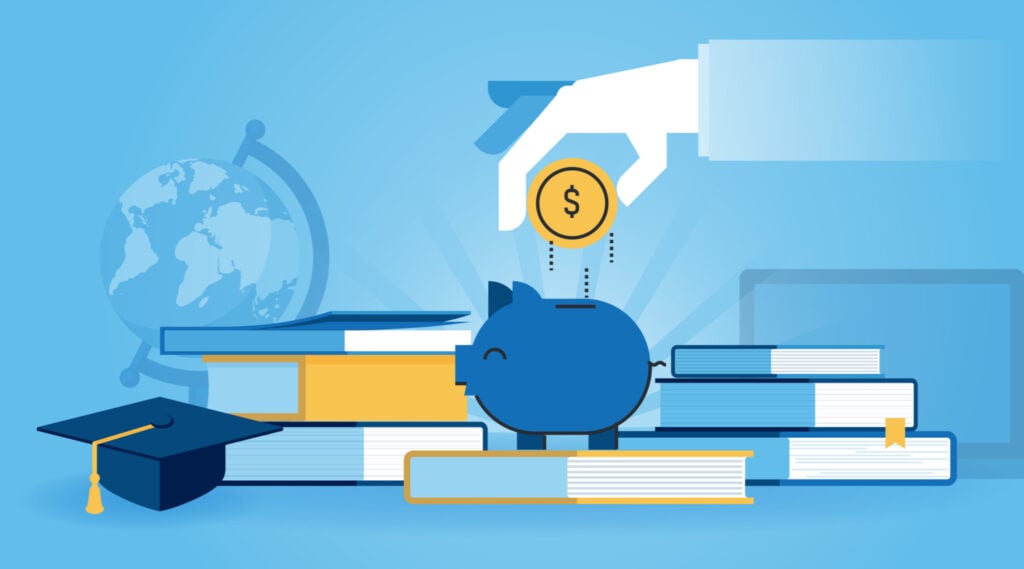 If you do not yet have sufficient financial resources for your studies, but you have a strong desire to study in the UK, don't give up just yet. Start looking for financial support as soon as possible to keep your dream of studying in the UK on the table. It is true that you have work ahead of you, but if you pursue it diligently and take the practical steps necessary, you can reach your goal. Get out there and make it happen!
First Steps to Obtain a Scholarship for University Studies:
At the end of this section there are at least 10 links to get you started on your search for scholarships to study at UK universities, plus you can make the most of your research by taking the following steps: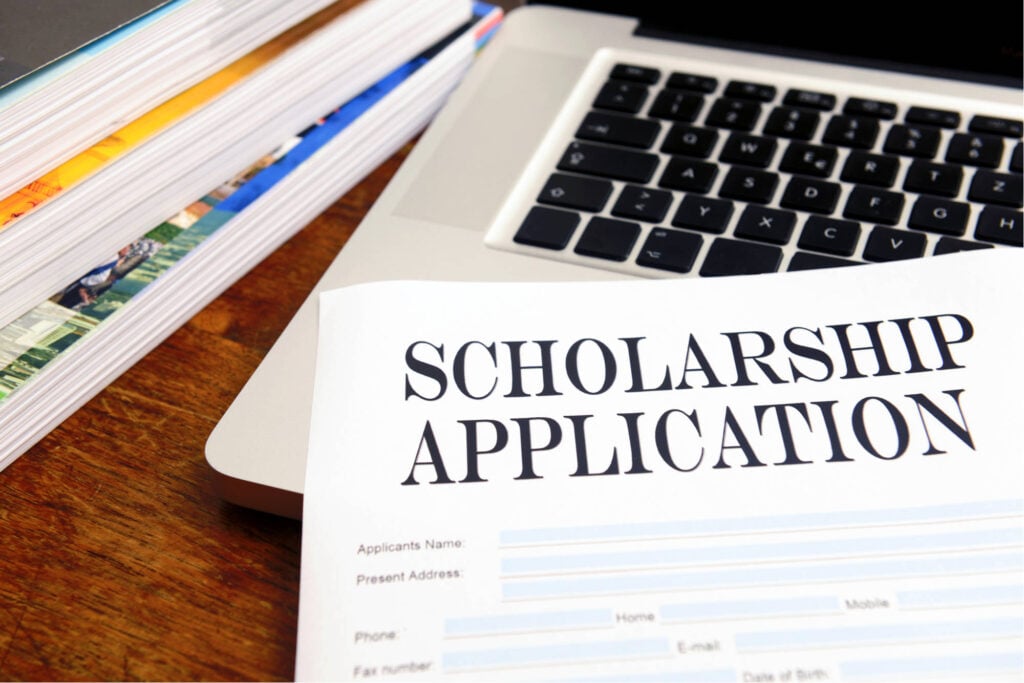 Check if you are eligible to apply for the scholarship. Not all scholarships have the same requirements. This depends on the institution offering the scholarship, the programmes you want to study, and your country of origin, etc.
Take note of the beginning of the application period for each scholarship as well as the end of the application period. If the application deadline has passed at the time of your review, do your research anyway and get ready for the next time you can send an application.
Prepare your documentation and interact with other students on student forums and ask questions about the previous experiences of others who have successfully gone through the process. By doing this, you may learn some useful tips on how to get that particular type of scholarship.
Apply as soon as possible, because the early bird catches the worm, as the saying goes.
UK Government Scholarships for International Students
Scholarships for International Students from Non-Governmental Organisations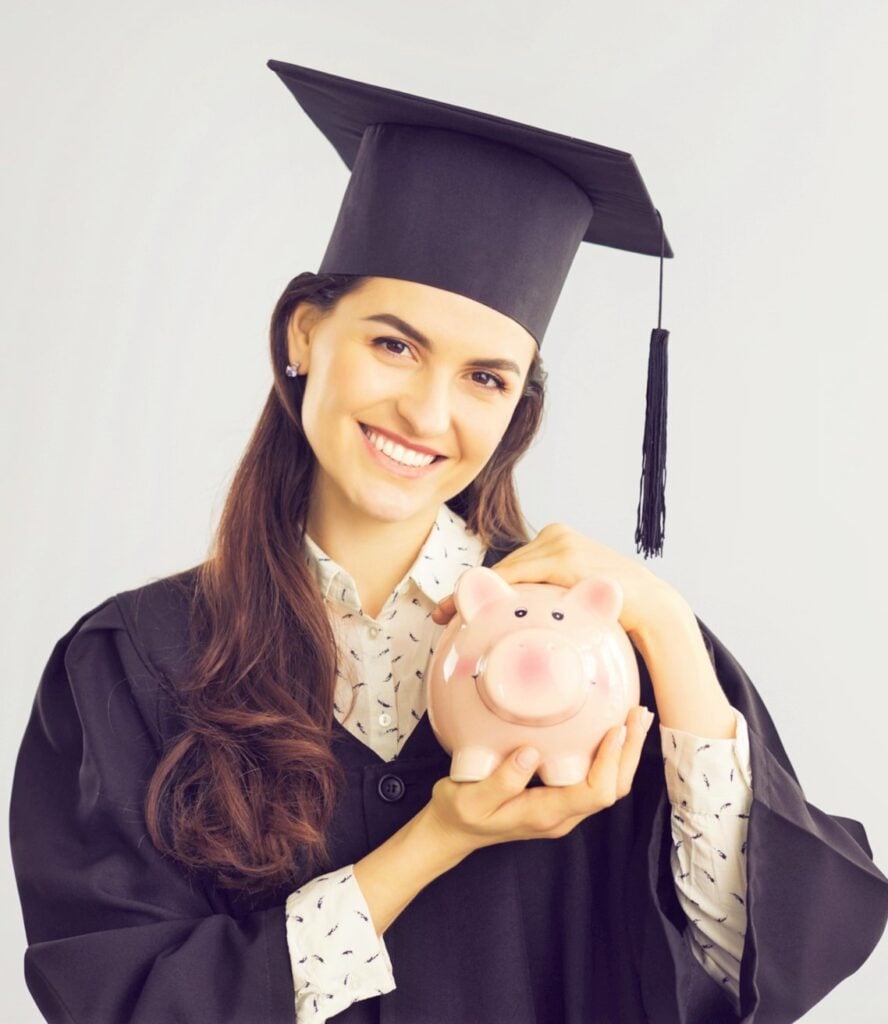 In this section you will find information on scholarships from institutions or foundations through which you may be able to meet the eligibility requirements, and obtain the financial aid you are looking for. Check out the links to read about the requirements in detail.
You will also find a sub-section with some of the names and types of university scholarships.
We recommend that you use the search bar on each university's website and search directly for information on student aid with the terms: "Scholarship" or "Tuitions Fee Reduction", and this will likely take you to the section of their website dedicated to student support.
Scholarships to Study in the UK from Foundations or Private Organisations:
Scholarships or Financial Reductions Provided by UK Universities:
Through these links you will find the scholarship sections or alternatives offered at the listed universities for international students.
You can find more information about scholarships for international students through the search bar of many more university websites.
Follow the link to discover 10 tips that will help you save money as a student.
Working in the UK as an International Student on a Student Visa
Earning work experience during your stay in the UK as a student is an opportunity worth taking not only to earn extra money to finance your studies, but also for your personal and professional development, as you will also be able to continue working after you finish your degree.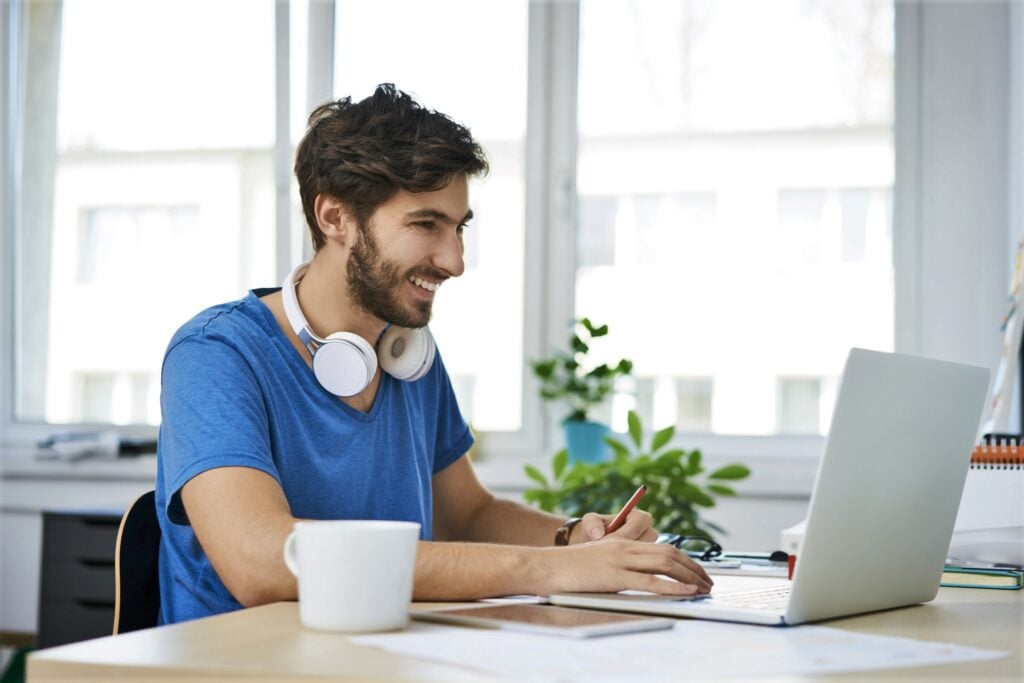 To be allowed to work while you study in the UK, your college or university must agree to it, and the timetable must not conflict with your academic commitments. Any job you accept must be within the legal limits for the working hours that you are allowed to accept, which is determined by various factors, such as your visa type, and documentation from your university that expresses whether or not a job would interfere with the required time commitment for the course.
How Many Hours Can I Work as a Student in the UK?
Students are able to work while studying full-time in the UK: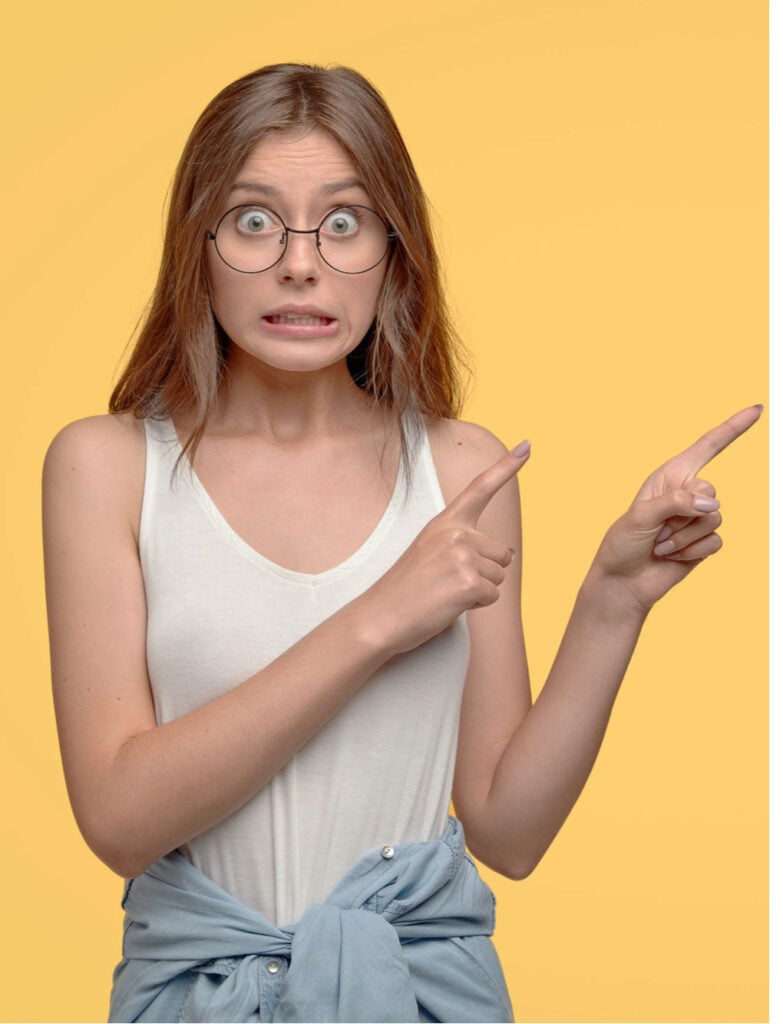 20 hours per week during term time if they are on a degree programme or higher.
10 hours per week during term time if the programme is below university level.
Full-time students can work during the holiday period and after finishing their study programme, as long as the Student Visa is still valid.
In a job evaluated as forming a part of the academic course.
As a sabbatical officer in a student post, and for a maximum of 2 years.
You can work as a volunteer. Please note that volunteers do not have an employment contract and are not paid money for their activity, but they do receive some benefits.
What Kind of Jobs am I not Allowed to Do as an International Student in the UK?
Self-employment.
Working as entertainment staff.
Working as an athlete or sports coach.
Taking on a permanent full-time employment position.
Being part of a team involved in starting up a business.
Taking on a full-time trainee position when it does not correspond to the assignment as part of a training programme authorised by your study sponsor.
How to Work in the UK After Your Degree – Graduate Immigration Route
This is a new route applicable from 1 July 2021 for international students who have successfully completed their undergraduate or postgraduate studies in the UK with a higher education provider sponsor, whose compliance record is favourable.
The following is intended to improve the UK's employment opportunities to attract international students, as they may consider staying on after successfully graduating in the UK: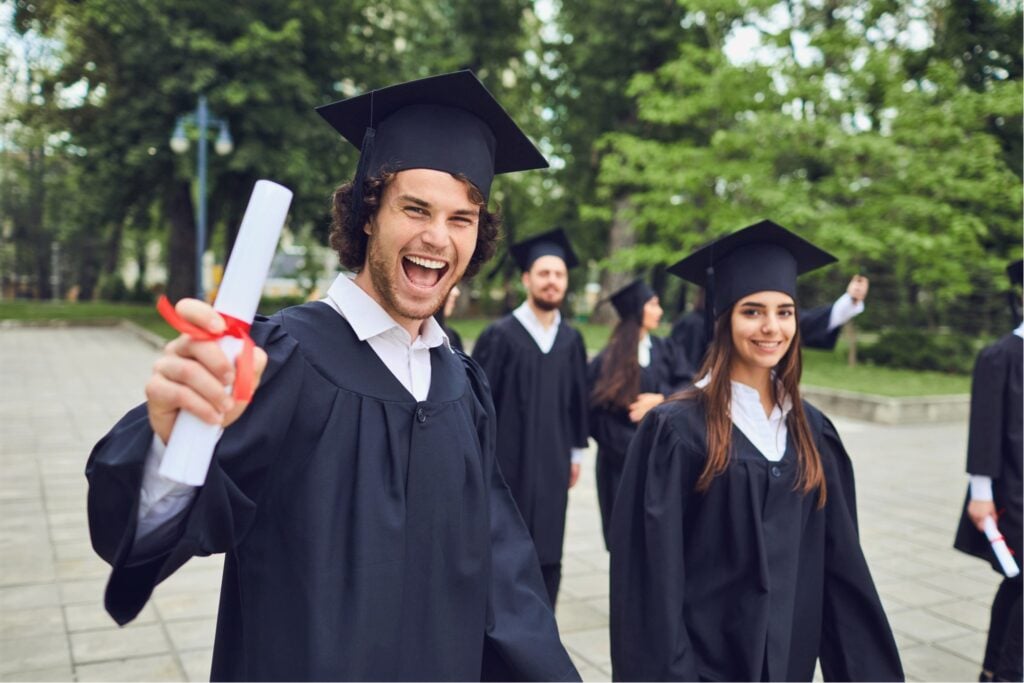 Two extra years for graduates or those with a Master's degree.
Three years in the case of those who have obtained a doctoral degree.
Applicants must apply for this "Graduate Route Visa" change during the validity period of their student visa, and from within the UK.
The application process involves the payment of a visa fee of £700 and the payment of the health service fee of £624 per year. For further details see the "Graduate Route Visa", the UK Government memorandum and the UK Government House Blog.
During this extra period, UK graduates will be able to work full-time or seek employment at any level of qualification.
Skilled Worker Route
You may also apply for a visa to obtain employment as a skilled worker, using the criteria for new entrants if you do so within two years of obtaining a "Graduate Immigration Route".
Please note that time spent en route for graduates will count towards the four-year maximum time a person can hold immigration permission as a new entrant.
You can start Skilled Worker employment up to three months before the end date of your studies, but not before. You can check the eligible types of occupations here.
If you want to find out how to get a Skilled Worker Visa, click this link. This type of visa allows you to stay in the UK to do eligible work with an employer approved by the government office. Employers must of course ensure that applicants are eligible to work in the UK.
8 Top Reasons for Studying in the UK as an International Student
The British higher education system has long been the foundation of higher education standards around the world, with its innovative teaching styles and advanced facilities. Find out in this section more about the personal and professional benefits you can gain from studying in the UK.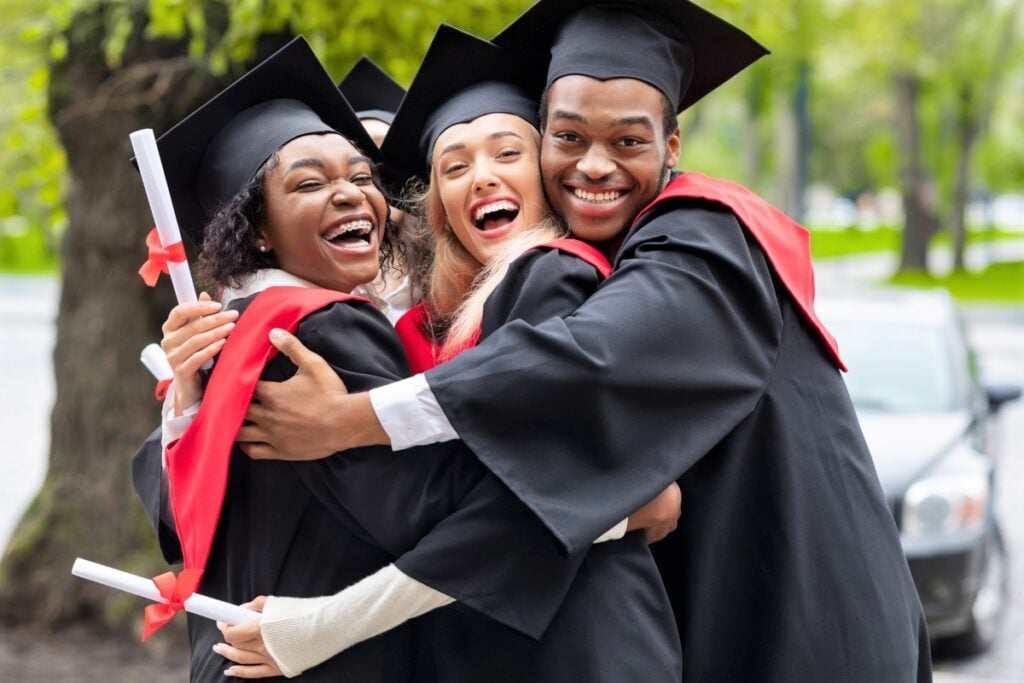 UK Higher Education Institutions Have Excellent Reputations

UK universities are listed among the best in the world in terms of international rankings.

There are around 164 UK universities that appear among the best in more than 28 different listings from university rankings publishers. Higher education in the UK is about much more than just the famous universities such as Cambridge, Oxford, or the Imperial College of Science.
Their academic qualifications are recognised and respected by governments, employers, institutions and research centres around the world. You will be able to acquire an education of the highest standard, earning an internationally recognised certification. This translates into more opportunities for building your career.
The UK regularly inspects the accessibility and quality of teaching and research in universities and colleges. It does this through the QAA: "The Quality Assurance Agency for Higher Education". Its aim is, on the one hand, to ensure that higher education institutions meet the high standards of teaching, learning and research set by the government. On the other hand, they seek to identify what support is needed and to define guidelines.

In short, if you decide to study in the UK it can open doors for a promising career in this country, or anywhere else.
Students Benefit from Short Duration and Flexible Programs


If you choose to study in the UK you will benefit from the short duration of their degree programmes. Similar degrees in other countries might take 4-5 years. For example, in the UK you can complete a bachelor's degree in 3 years (except in Scotland where it takes 4 years).
You will be able to obtain a dual degree in the time it takes to earn one. Higher education institutions allow you to combine degrees within a subject area.
You will save on tuition, accommodation and living costs for a short period.
They allow you to customise your degree programme with great flexibility, allowing you to add additional modules or electives to your core course.
Higher education institutions offer more than 40,000 degree courses to choose from. You can find these listed on the University College Admissions Service (UCAS). Click here to visit the full UCAS Guide and learn step-by-step how to apply.
Global Talent, Students, and Graduate Visa Facilities


As of 1st January 2021 the UK implemented a new points-based immigration system, which prioritises skills and talent, rather than where a person comes from.

The process of applying for a Student Visa is straightforward

, and you can even work while you study.

Those who obtain their degree in the UK will be able to change their visa to seek employment and work in the UK. The maximum visa period after completing your studies is 2 years for undergraduate students, and 3 years for PhD students.

Universities, research centres and students can benefit from the knowledge of brilliant scientists. The UK makes it easier for outstanding scientists and researchers to come from a variety of places, rather than being limited by their nationality. These individuals will benefit from a faster visa approval process, particularly if involved in a STEM programme.
The UK has a Highly Diverse Society with a Welcoming Culture


You will broaden your perspective on life. By living in the UK You will be able to enrich and grow as a person by interacting with people of different nationalities, cultures, religions and lifestyles.

You will be immersed in one of the most attractive and diverse societies in the world. The UK has experienced several waves of migration that have increased its multiculturalism.
Note that 4 different nations now live respectfully side by side in the UK and enjoy a variety of traditions that you will experience first-hand.
The UK's university and college environment has a large number of international and native students, making integration easy. According to government publications, the majority of internationals come from China, the United States, India, Germany, France, Hong Kong, Italy and Malaysia.
Nearly half a million international students (432,500) chose to enrol in 2019/2020 in UK universities, according to data from the Higher Education Statistics Agency (HESA).
The UK Is an Interesting Place to Live While Studying Abroad


The UK is one of the 10 largest economies in the world, with over 67 million inhabitants. It is made up of 4 nations: England, Scotland, Northern Ireland and Wales.

The UK brings with it a mix of attractive cities full of cultural offerings and historical monuments, starting with its capital, London, the UK's most populous urban area with a total population of almost 9 million residents.
It has a wide variety of rural, mountain and coastal villages, with natural scenery, castles and unique buildings that, together with its varied gastronomy, will be of great interest to you.
The UK offers major festivals, music and sporting events to keep you entertained in your free time between studying.
Due to its location in the north of Europe and its advanced development in land and air connectivity, the UK offers affordable access to many other nearby destinations for travel purposes, letting you discover other countries.
Opportunity to Develop Excellent English Language Skills

At first, studying in English may seem like an intimidating experience. However, once you get over the initial nerves and learn how to adapt, you will realise that it is one of the most important and beneficial decisions of your professional life.

Achieving a high level of English will give you great fluency and opportunities in your future career
You will increase your competitive advantage in the international job market by mastering this language, which is used all over the world.
You will communicate more easily in all areas. Wherever you go, whether for business or pleasure you will feel much more comfortable.
You will have an excellent tool to access useful information and expand your networks.
Even if you're coming from an English-speaking country, you'll also benefit from learning the nuances of the English spoken in each region. Total immersion in the UK is one of the best choices for improving your language skills.

There are a variety of courses to help you improve your General English before you reach university.
Also you can prepare yourself to take an academic English test either independently or by joining a specific online or face-to-face course.
Click here to find out more about the usefulness of bridging programmes, and pathways, which are organised specifically to ensure you have an excellent level of English, and to improve your chances of being admitted to your first choice of university.
Access to Extensive Work Opportunities as an International Student


Undergraduates and postgraduates studying in the UK can work up to 20 hours per week with the approval of their university on a full-time basis during holiday days.

Students over 16 years of age in lower secondary education are allowed to work 10 hours per week

, and also on a full-time basis if they are on holiday.

You will have the opportunity to earn extra money and above all to earn work experience while in the UK. Nowadays jobs and internships have to be paid, even if it is at a minimum wage per hour worked.
You can also work during an exchange or internship experience, but take care to apply for a visa that allows you to work as a student. For an internship to be included in a course of study it must be integrated as part of the programme. There is no requirement that internships must be credit-bearing or be assessed as pass/fail.
There is even the option of a gap year, scientific exchange training or doctoral studies.
In the UK you can work during and after your studies, and you can change from a Student Visa to a Work Visa for a certain period of time.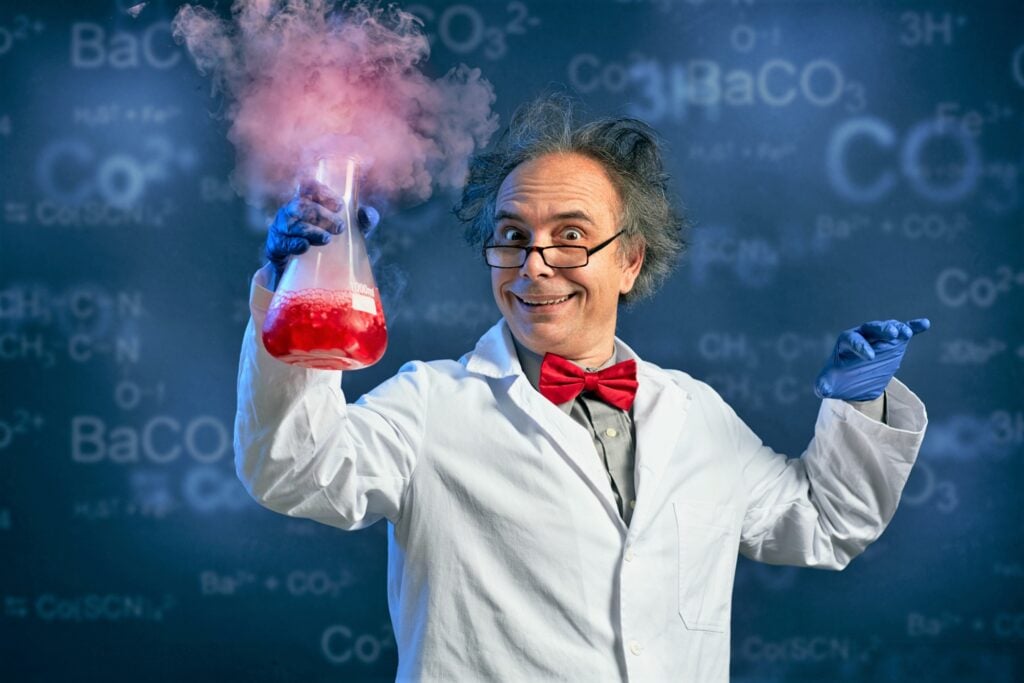 UK Universities Are Attractive For Their Innovative Research


UK research centres offer the opportunity to collaborate on cutting-edge research, using state-of-the-art technologies, and also the chance to be mentored by brilliant scientists.

The UK is internationally regarded as a pioneer in innovation. Most of its research centres have the prestigious European Union seal of excellence, HR Excellence in research.
Universities provide opportunities for new scientists and encourage the establishment of scientific collaborations with industry and manufacturers.
The importance of UK universities in science is reflected in the more than 80 Nobel prizes received in areas related to research in physiology, medicine, physics and chemistry. Not to mention a further 7 in the area of economics. UK institutions have trained more than 100 Nobel Prize winning intellectuals in their classrooms.
The UK strongly supports strategic sectors, such as aerospace, agricultural technology, automotive, construction, the information economy, nuclear and wind energy, business and finance, among others.
The UK Education System Explained for International Students
Education in the UK is decentralised and each country has its own education system, resulting in some minor differences, but in general it is fairly homogeneous. It is divided into four main sectors, Primary Education, Secondary Education, Further Education and Higher Education.
Public schools do not accept international students, except for the dependent children of adult international students.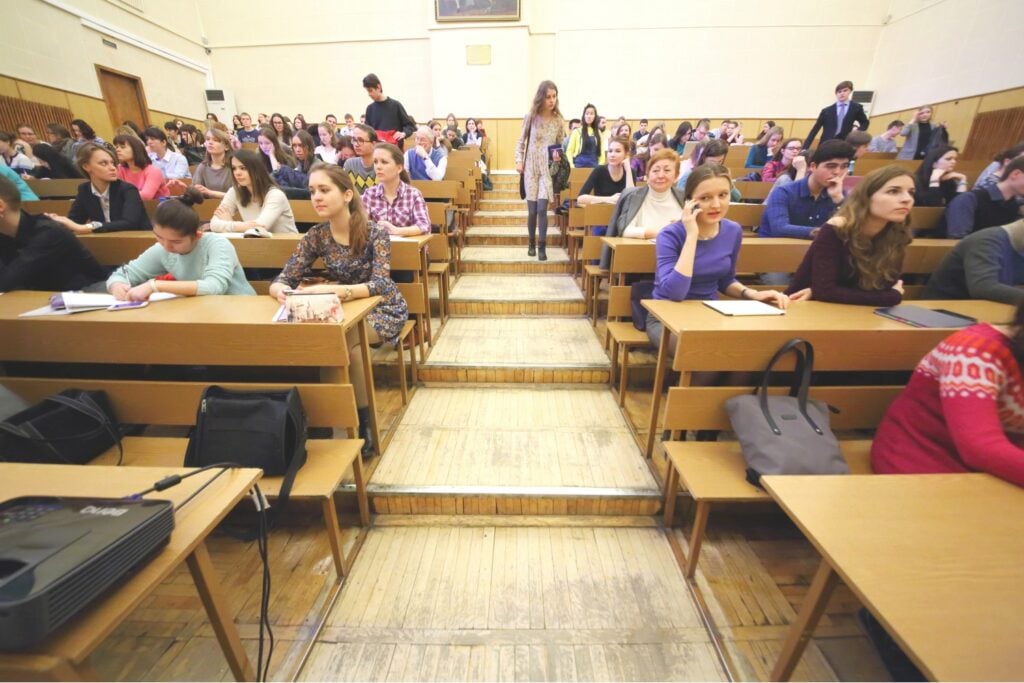 International students can apply to study at private independent schools which are not funded by the UK Department of Education, but which do fully meet the standards of schooling set by the government.
The school year starts in September and ends in July, and is divided according to the seasons with holidays assigned to each period.
The methodology of the UK education system places great importance on quality in the classroom, which is why it's normal to see relatively low numbers of students per classroom. Academic objectives are set by the institution, which must be achieved by the end of the academic year.
Education and Levels of Study in the UK
Students begin their education at the preschool stage, "nursery", between the ages of 3 and 4, which is not compulsory. From the ages between 5 to 18, schooling is compulsory in the UK.
Primary School:
This educational stage is further divided into two steps: known as "Key Stages", from 5 to 7 years old; and the second from 7 to 11 years old.
The nation-wide curriculum consists of core subjects such as English, Mathematics and Science, as well as History and Geography, Technology, Music, Art, Physical Education and Foreign Languages.
Secondary School:
This phase is from 11 to 16 years of age. It is also divided into two distinct categories.
The first 3 years of secondary school from 11 to 14 are compulsory in Mathematics, English, and Science.
In the following three years, from 14 to 16 years of age, students can select up to a maximum of 10 subjects, taking into account their abilities and preferences, as well as any unique options that the school might offer.
After successfully completing a set of government standardised examinations for their chosen subjects at the end of year 11, students obtain a General Certificate of Secondary Education (GCSE). This certificate is compulsory for further study.
Further Education:
At this level, students have the opportunity to choose between:
Preparing for entry to college or university. This training is called "Sixth form", and at the end of this period an exam is required to obtain "A-Level" certification, and this gives the student the chance to progress to university.
Undertake specialised vocational training to start working.

There are two types of vocational training qualifications:

The Business and Technology Education Councils (BTECs).
National Vocational Qualifications (NVQs).
Higher Education: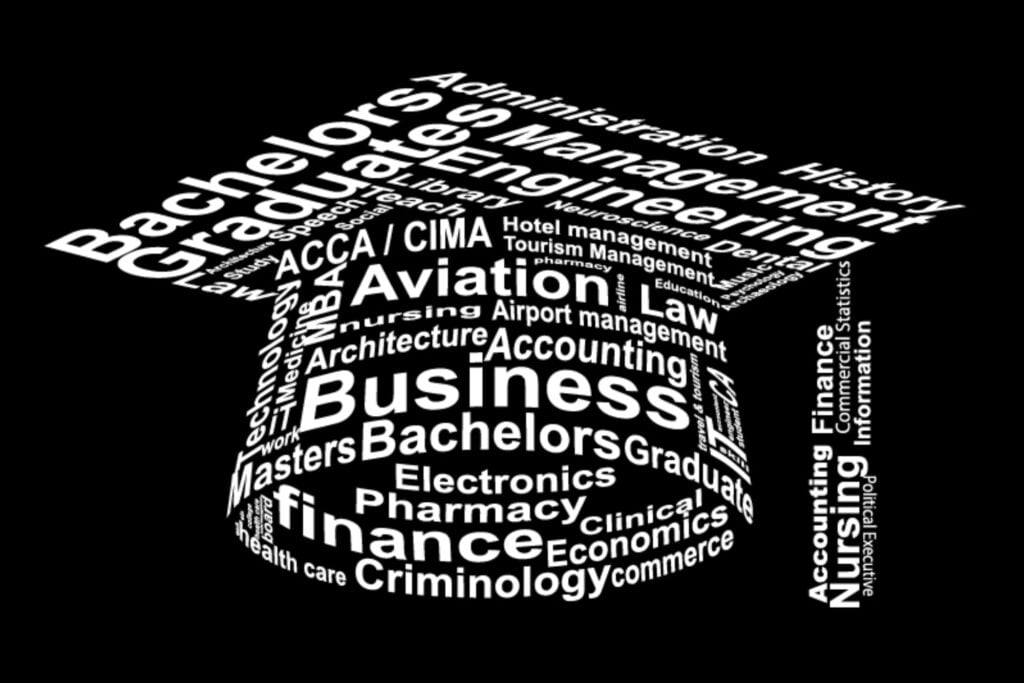 It includes Bachelor's degrees and Master's and Doctoral Studies.
In general in the UK it is possible to obtain a bachelor's degree in 3 years studying full-time, except in Scotland, where 4 years are required.
For university degrees such as architecture, veterinary medicine or medicine, the required length of study is extended to 5 years throughout the UK.
It is possible to take a bachelor's degree, including a master's degree, but only at the end of the 4 year period do you receive the combined degree.
Separately, master's degrees take one year to complete while PhDs usually take 3-5 years.
Click here to check for example Business and Management Degree Courses in the UK – Bachelor's & Master's
Quality of Education in The United Kingdom
The United Kingdom has a long and proud tradition of excellence in education. For centuries, the UK has maintained itself as a world leader when it comes to Higher Education, attracting students from all over the world. The quality of education in the UK is considered exceptional, and is world-renowned for its industrial innovation,modern facilities, and methodologies. According to updated statistics from HESA, Higher Education Student Statistics, in 2020-21 there were 605,130 international students studying in the UK. 152,905 of these students were from the EU and 452,225 were from outside of the European Union.
At the Higher Education level, the leading online resource universityguru.com reports that at least 164 of the UK's 382 higher education institutions are listed in one or more rankings. And more than 45 global ranking publishers place UK universities among the top 200 World Wide.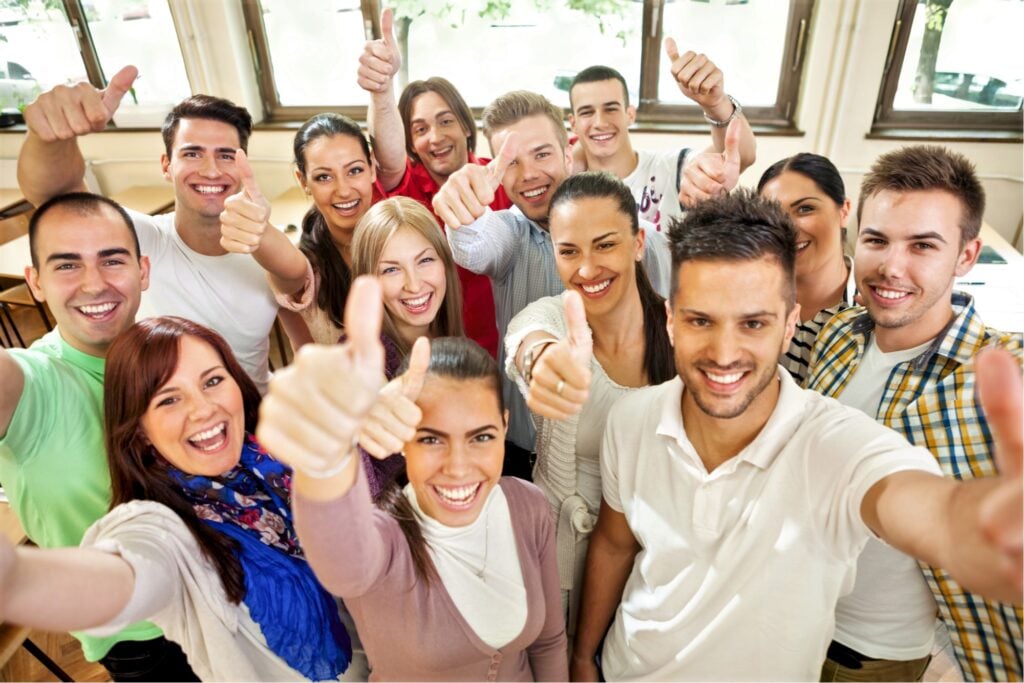 Whether you're looking to study abroad for a semester or earn a degree from a prestigious UK
university, you can be confident that you'll receive a high-quality education. UK institutions are
known for their rigorous academic standards, and students from all over the world flock to the
UK to benefit from its excellent education system.
Pathways and Foundation Programmes to Study in the UK
Pathway Programmes, which facilitate the university admission process to study in the UK, are an entry bridge mainly used by international students for the purpose of acquiring pre-university knowledge in the academic subject area and/or also in the correct use of the English language in an education setting. An example of a pathway programme that encompasses both would be the International Foundation Year.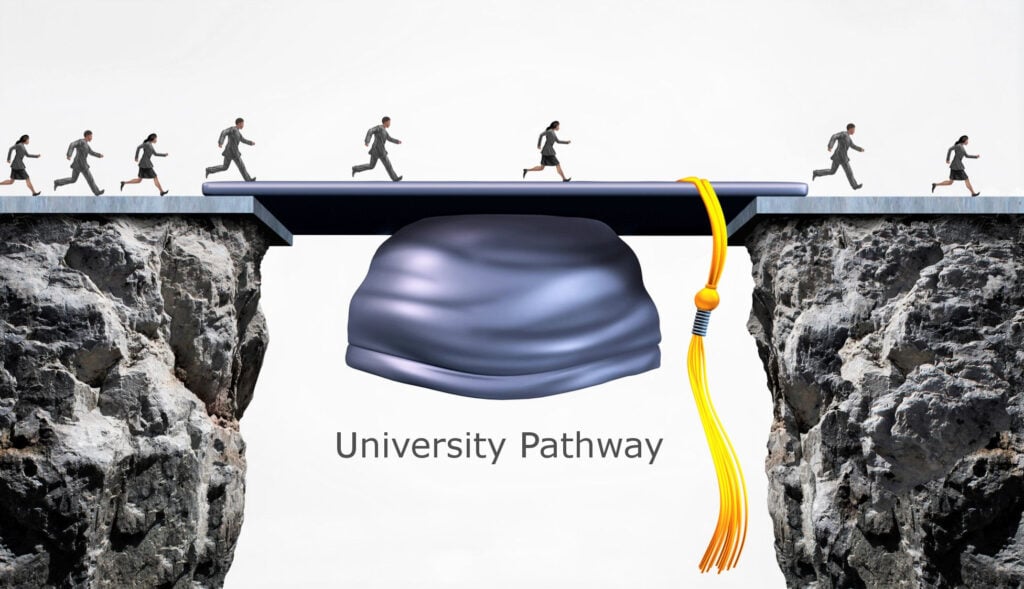 In the case where a pathway course focuses on a single area, they are categorised as "Academic Pathway Programmes" and in the case of language, as "English Language Programmes".
These bridging programmes exist not only in the UK, but also in other countries such as the USA, Canada and Australia – however with some subtle nuances in each country. Below you can find out more about these programmes for studying in the UK.
Pathways are also taken by domestic students coming from the vocational side of the education system, which might include. Those who have completed hands-on and practical training, and want to prepare themselves academically in order to pursue education at the university level.
They are also taken by graduate students who wish to prepare themselves for a master's degree, for example in another complementary area.
The various bridging programmes are offered by UK universities, colleges and/or private partner institutions.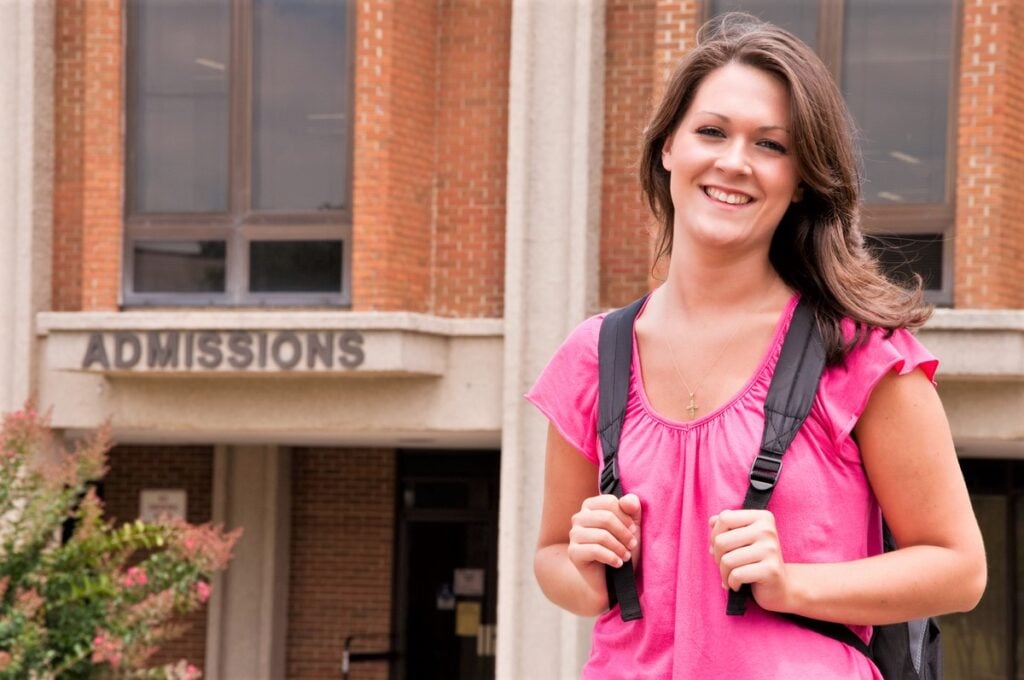 International Foundation Year
This pathway, the 'International Foundation Year', provides international students with a transition that includes academic courses in their chosen subject area (Business, Science, Art, etc.) and improved language skills. It would be equivalent to achieving the level of an International Baccalaureate.
In many countries, pre-university education involves 12 years of study, and in the UK it is 13 years for the acquisition of A-Levels which enable entry to Higher Education.
The duration of this course can be from 6 months to one year depending on the student's initial level.
International Year One – AYO
This is an intensive pathway called "International Year One", which allows you to continue directly on to your second year of university in just 7 months.
The programme is aimed at students who have an advanced academic level, but still do not meet the requirements of the programme that they would like to join.
In these courses, personalised support is offered according to the student's skills and deficiencies – both academically and in the use of the English language.
With this advantage of an intensive adaptive course students will be able to enter university directly in the second year and complete a standard UK degree in the normal 3-year period.
Master's Preparation Programme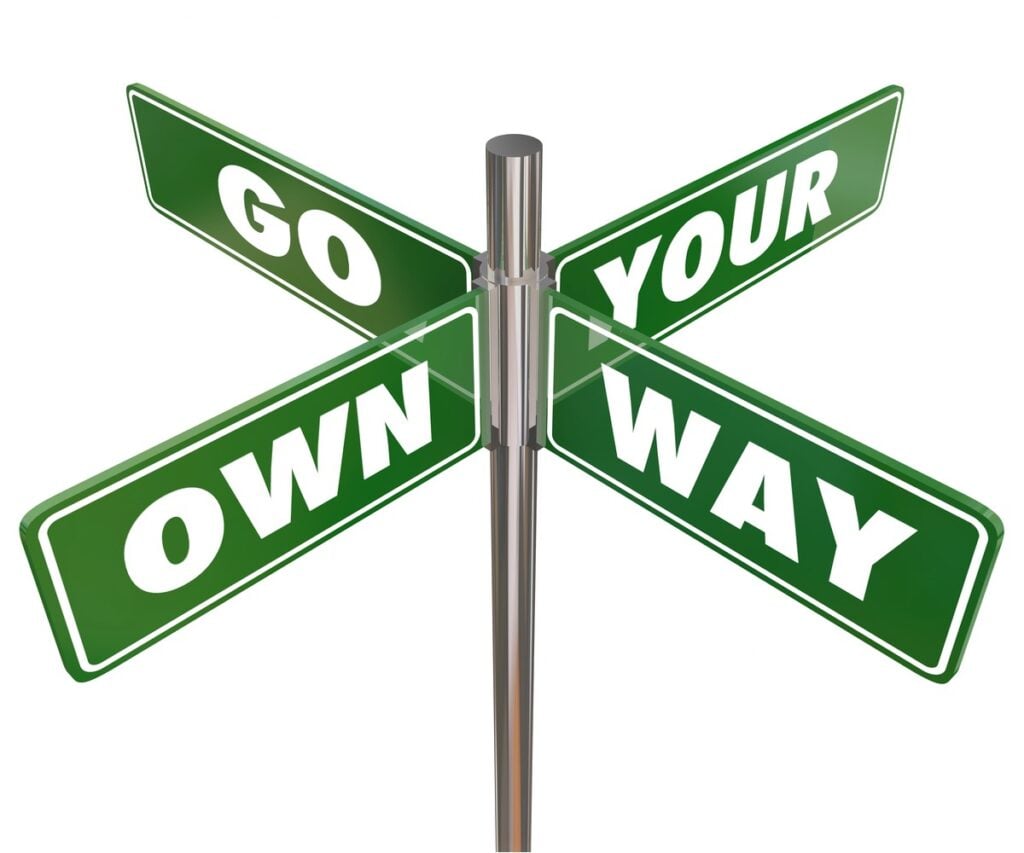 This programme is known as the "Graduate Preparation Programme" or "Pre-master's Pathway".
It is useful for bringing your academic knowledge up to date, as well as for familiarising yourself with the latest research techniques. Additionally, students who come from a different field of study to the one that they intend to take their master's degree in can benefit greatly from a general recap of best practices in the academic setting. Where necessary, international students can take the opportunity to become more proficient in the use of the English language in an academic environment, learning the vocabulary surrounding their area of interest.
These courses typically last between 3 and 9 months and provide an important pillar of support for the successful completion of the master's degrees in general.
English Language Pathway Programme
One of the requirements for university admission in the UK is to have a level of English between B2 and C1, depending on what you want to study.
Students must demonstrate their language proficiency by earning a certificate (and sometimes even a certain score) from established and reputable English language Test providers.
Among the most popular tests that assess a student's general English language skills we find the following:
IELTS – International English Language Testing System.
TOEFL-Test of English as a Foreign Language".
PTE – Pearson Test of English
There are other types of tests that focus on a specific field, for example in Business Studies the most well-known is the GMAT – "the Graduate Management Admission Test". Another type of test commonly requested in the HEI admission process is The Graduate Record Examination – GRE.
For foreign students who have not yet reached the level of English required to enter a university degree programme, the English Language Pathway Programmes are a very useful tool.
By taking this type of pathway programme international students will be able to:
Access university more easily, with guaranteed entry in many cases.
Obtain academic credits for their university studies.
Acquire skill in the use of English in an academic setting.
Get to know British culture better, and integrate into society more easily.
Pre-Arrival Checklist – What to Bring to Study in the UK as International Student
Moving to the UK temporarily to study at the university means that you need to take certain personal effects, documentation, medication and so on with you. So even if you have an excellent memory, we recommend you use this checklist to plan your trip to the UK and carefully double check to make sure that you have everything you need for your new student life.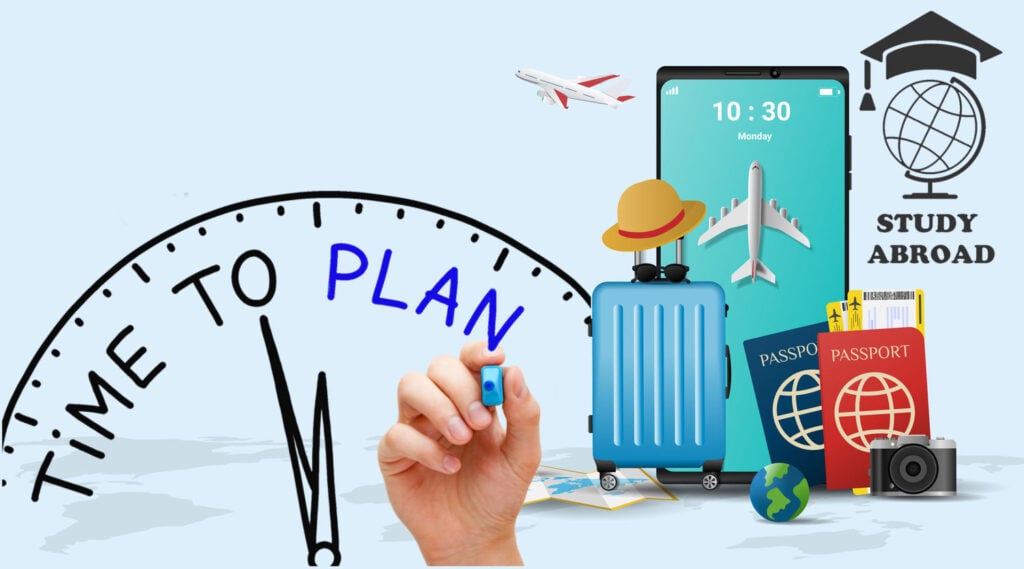 Legal Documents Required to Enter the UK as an International Student
Valid passport.
Student entry permit, "Stamp" or visa if you already have one.
Letter to collect your Biometric Residence Permit (BRP), given to you when your visa request is approved.
Letter of Acceptance (CAS) given to you by the university.
Documentation supporting the payment of the tuition fees you have made for your university and accommodation.
Declaration of assets on arrival in the UK – check if this applies to you.
It is important that you carry all these documents and those in the following section in a folder in your hand luggage, so that you can show them on arrival at the airport if necessary.
Documents Related to Your Travel, Financial and Personal Security
Flight tickets and/or transport to get to your destination
Your travel insurance documents
Medical certificates or receipts to purchase medicines in case of illness.
Your private health insurance policy card or documents, if you have additional private health insurance to complement the UK health service for international students you have paid for during your visa application.
Complete address of your accommodation on paper, because your phone battery can die and leave you without information that you need. Also, as a further precaution it doesn't hurt to write down the directions to your destination, whether by public transport or taxi.
Write down on paper the telephone number of the university for international students. Also the number of the airport pick-up service if you intend to make use of it.
Prepaid card, credit card, traveller's cheques or cash, preferably in Pounds Sterling. Remember that it is illegal to come into the country with more than £10,000 on your person without declaring it to customs authorities.
If you plan to drive abroad, remember to apply for and bring your international licence.
Personal Belongings that Make Your Arrival and Adaptation in the UK Easier
Separate what you will use during the trip to carry in your hand luggage from the rest of your belongings that can go in your suitcase. Avoid carrying unnecessary weight on your back. Check off what you have already organised on a list, making it easier to visualise everything else you still need to take care of: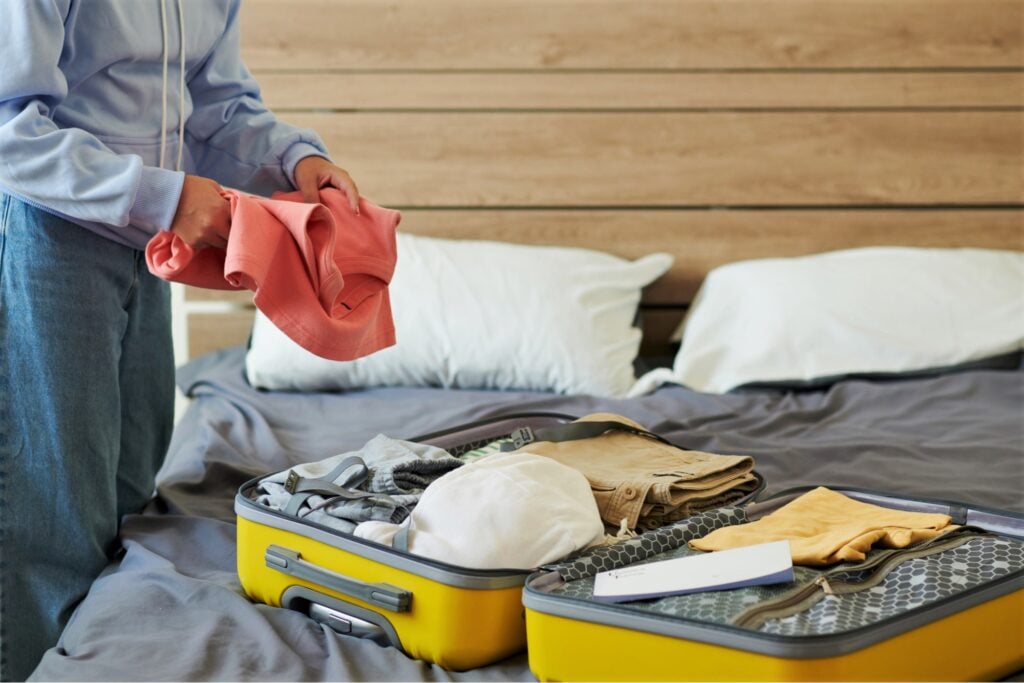 Clothing and footwear appropriate to the weather at the time of year you will be travelling to the UK.
Medicine for the first few days, if you are currently taking any form medical treatment, as well as a prescription in English stating what they are for.
A few of your country's favourite snacks that would be hard to find in the UK will be useful, for any episodes of nostalgia and homesickness.
Your personal grooming kit (toothbrush, toothpaste, soap, mini shampoo, conditioner, moisturiser, deodorant, hair comb, toilet paper, etc).
Mobile phone, tablet or laptop and adapters for sockets at the appropriate voltage in England.
Take a change of clothes in your hand luggage (in case your suitcases get lost) and a bag for dirty clothes.
Mark the suitcases with a label that includes your personal details.
Include a sheet with your personal details and the name and telephone number of the person to contact in case of an emergency.
Bring a small souvenir from your country to give as a thank you gift to those who help you in the first days of your stay, or for your new roommates.
Add to this list as many items as you see fit, as it will help you to make sure that you have everything you need.
Extra recommendations to travel for International students: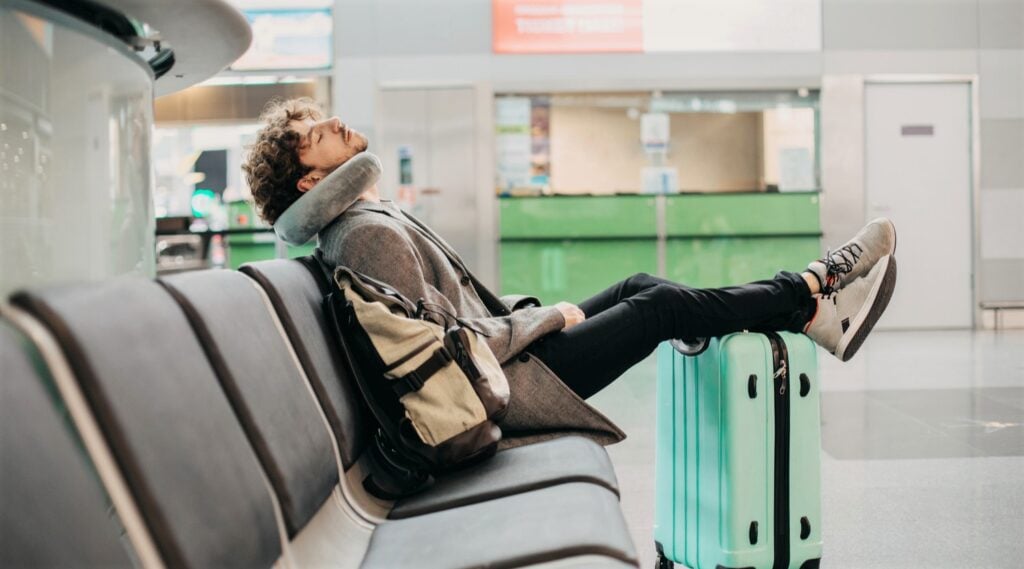 Contact your mobile phone operator before you leave your country and ask them to activate your roaming service (ask for the rates first to avoid any unpleasant surprises). Even if you buy a SIM card at the airport later, it is ideal to have roaming activated in the unlikely event of emergency during your trip.
Check which band frequency your mobile phone operates on. Two of the UK mobile phone networks (T-Mobile and Orange) use a standard known as GSM1800. This uses a frequency of around 1800MHz. Two other networks (O2 and Vodafone) use GSM900, with a frequency of around 900MHz.
Get plenty of rest before the day of departure and plan your journey with as little weight as possible on your shoulders.
Carry headphones for travel, a neck rest pillow, disposable wet wipes, and a mini bottle of hydroalcoholic gel.
Avoid wearing a belt and thick-soled shoes or boots on the day of travel, as you will be asked to remove them at airport police checkpoints.
Make sure you collect all your belongings from the police checkpoint tray.
Keep your luggage in sight whenever you go to the café, toilet, or anywhere else you stop for a while.
Whenever you make a transfer, make sure you take all your luggage with you and your mobile phone, because many people forget them on the plane seat, in the taxi or in restaurants.
Arriving in the UK as an International Student
At this point, your study trip to the UK is finally a reality. You may be a little nervous at first, but you're sure to have everything organised, so there's no need to worry. Studying in the UK will be a wonderful experience, so enjoy it and make the most of it.
In this section you will find details on how to organise your arrival at the UK airport and obtain the entry stamp for your passport, set up and connect your mobile phone, make the transfer to your accommodation, and collect your Biometric Residence Permit (BRP) within the first few days of your arrival.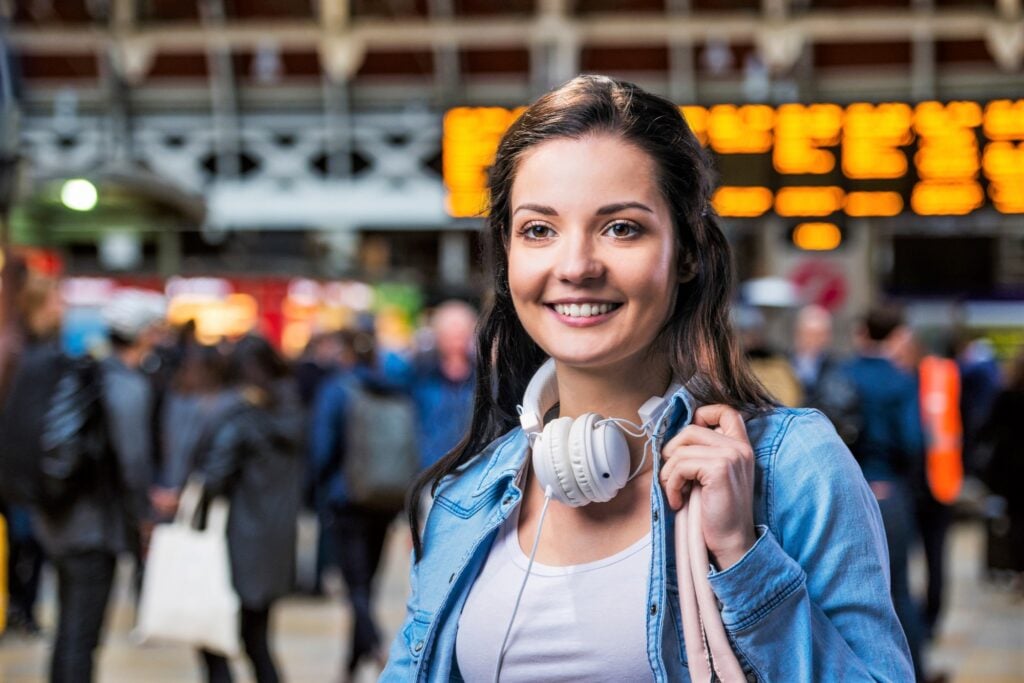 Arrival at UK Airport – Border Force Office
If you are arriving in the UK by air, you will need to fill out an entry card during the flight and hand it in with your passport at the visa and immigration checkpoint at the airport.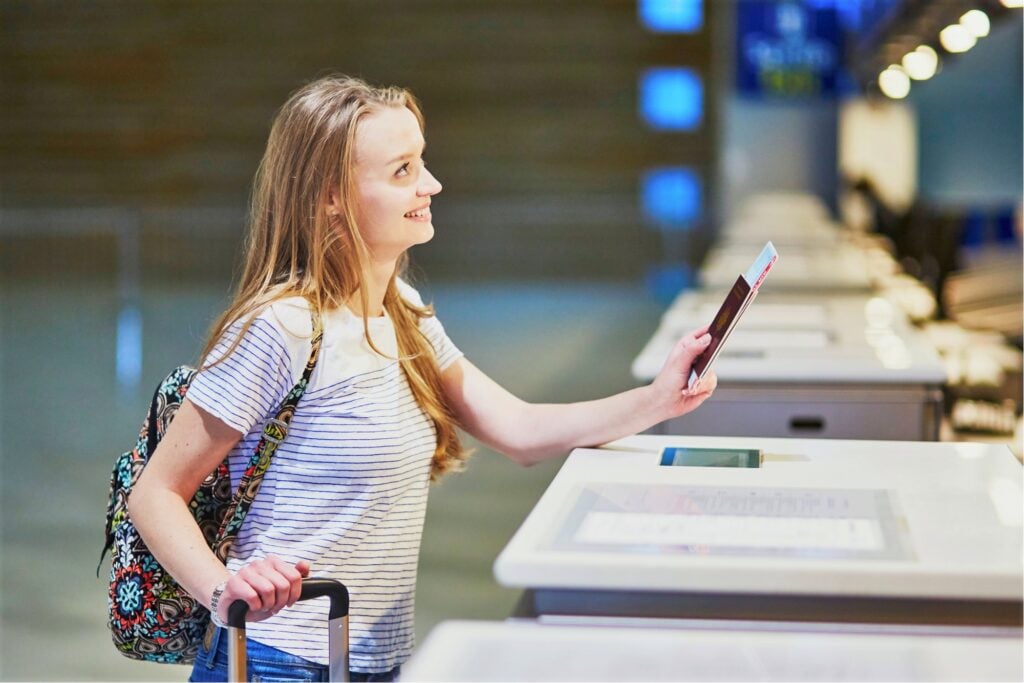 UK Visas and Immigration (UKVI) staff may give you a short interview in English about your study plans. To obtain a visa you are supposed to have demonstrated a level of English that will enable you to hold a simple conversation without the need for an interpreter.
Mobile Phone Connectivity – New SIM Card
For the internet to work on your mobile phone when you arrive in the UK, you must activate data roaming in your device's settings.
Buy a prepaid SIM card at the airport as soon as possible. There are usually phone shops or tobacconists selling SIM cards right at the baggage claim area. There are different types of plans, either for a week or a month, or option of topping up your phone credit as you go.
Often the same person who sells you the SIM card will give you your device and exchange the card, or if your mobile accepts 2 SIM cards at the same time, they will include the new one and activate it.
Make sure your new card is activated before you leave the shop.
If you have not bought an adaptor for the unique electrical plugs in the UK before your trip, you can buy one at a higher price at the airport – you can save yourself a bit of money if you remember to bring one!
Remember that in the UK these plugs are three-pronged rectangular plugs and not two round holes in parallel as they are in most countries. Also, the voltage of the electrical system in the UK is 240 volts and the frequency is 50 Hz. It's not guaranteed that they will lend you one at your place of accommodation and you may need to recharge your mobile's battery even when you arrive at the airport.
You will still be able to use Whatsapp from your phone number corresponding to the original SIM card. If the system of your mobile and the app detects that your WhatsApp does not match the number of the new card, it only sends you a verification code to your mobile, and by entering it you can continue using your WhatsApp number as usual.
Transportation from the Airport to Your Student Accommodation
As soon as you have activated your mobile phone, let your contact in the UK know that you have arrived at the airport and are ready to move in to your accommodation.
It is best to use the airport pick-up service that most universities offer for international students. In this case, follow the instructions given to you and keep the contact person's number handy.
If you have decided to make the transfer on your own, it is important that you research the different options for getting from the airport to your accommodation before your trip, just in case one of your options falls through for any reason.
If you want to drive on your own, you must have a valid licence that allows you to drive in Great Britain (England, Scotland and Wales), Northern Ireland has different regulations, so check in advance if you can use your driving licence in the United Kingdom. In any case, the validity of your document within the UK will depend on where it was issued. Visit this Government page on a non-GB license for more information.
If you are staying in a university residence, follow all the instructions you have been given for collecting your access card, as you will need it to get in your accommodation building.
If you are staying in private accommodation, contact your landlord before you leave and when you arrive at the airport to let them know you are now in the UK.
If you make the transfer on your own by taxi, make sure it is a licensed taxi and send the registration number to someone you know, describing the characteristics of the vehicle and driver.
Bear in mind that you will be charged extra baggage fees and other extras if you arrive at night or on a public holiday, in addition to the metre reading.
Getting your Biometric Residence Permit (BRP)
When you receive approval for your Student Visa Application, they stamp it as entry clearance and give you a positive decision letter. In this document you will be told where you must collect your Biometric Residence Permit (BRP) – always within 10 days of your arrival in the UK.
There can be two alternatives to collect your BRP depending on what you have chosen in your application process: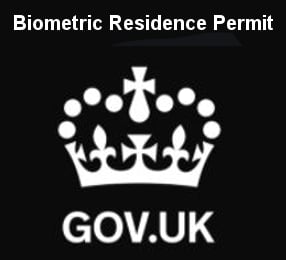 The name of the post office to which you should go may appear on the letter.
The name of the institution that sponsored you to obtain the CAS.
You can also choose to collect your BRP from a different branch of the Post Office than the one on your letter. To do this you will need to make arrangements with the branch where you wish to collect it and pay a fee. Confirm whether the Post Office branch you wish to use offers a BRP collection service.
To collect the BRP you must be over 18 years of age.
You must carry your passport with you, with its corresponding sticker or vignette. You also need the letter of the Student Visa approval decision.
Having completed all the above steps, you will be officially registered in the UK as an international student, ready to join the community socially and successfully embark on your university studies in the UK.
Study in the UK – Adjusting Yourself to Life in the UK as an International Student
If you have decided to study in the UK, the aim is for you to be flexible and adapt as quickly as possible to the way of life wherever you go. After all, this integration is part of your experience as an international student. No one is asking you to change your personality or your principles and values. That is something that is very much part of every human being, and is uniquely you. Lifestyle is more of a sociological concept related to the interests and behaviour of a group of people, or of a culture.
In this section you will find information about social customs in the UK, as well as clothing styles and sensibilities, culinary dishes, media and entertainment activities. You will also find guidance on how to open a bank account as an international student, in addition to 10 tips to help you save money as a student.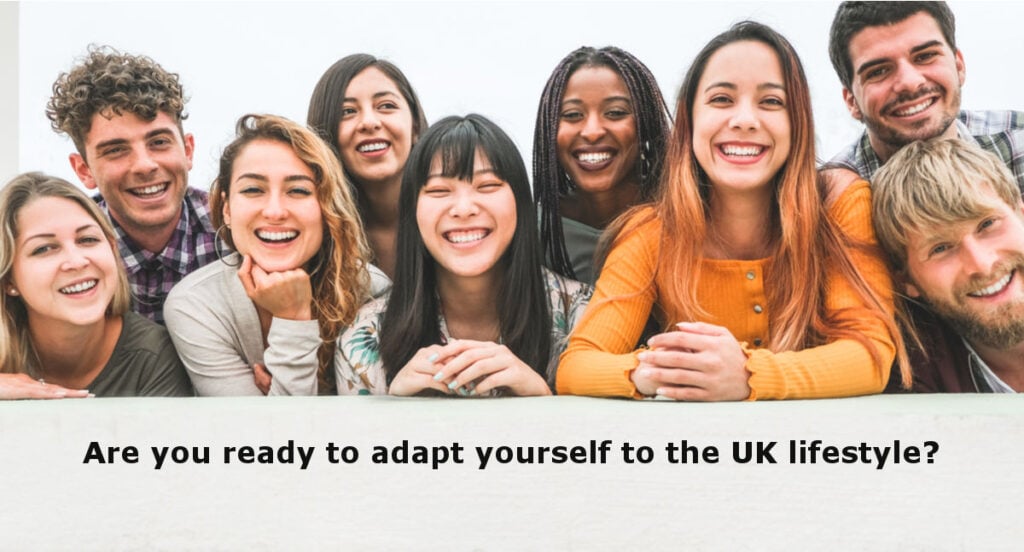 You will encounter new situations and ways of doing things differently, both in the university environment and in your social life outside the campus. Avoid staying stuck in your own habits and take the opportunity to be flexible to new perspectives. Take the positive from each new experience.
Get to know British Social Customs
As an international student you are advised to understand and respect the UK social norms so you can integrate easily. This is also an interesting part of the experience of study in the UK.
Keep a little distance when communicating personally with people, especially if they are UK natives so that they feel more comfortable without the sensation that you are invading their personal space.
In the UK, only close family and friends are greeted with a kiss on the cheek. Other people usually greet each other with a handshake and a smile. They find it very awkward to get too close, at least until you get to know each other better.
In your conversations with people from the UK avoid asking questions about their private lives, as they are usually very private, so avoid being nosy.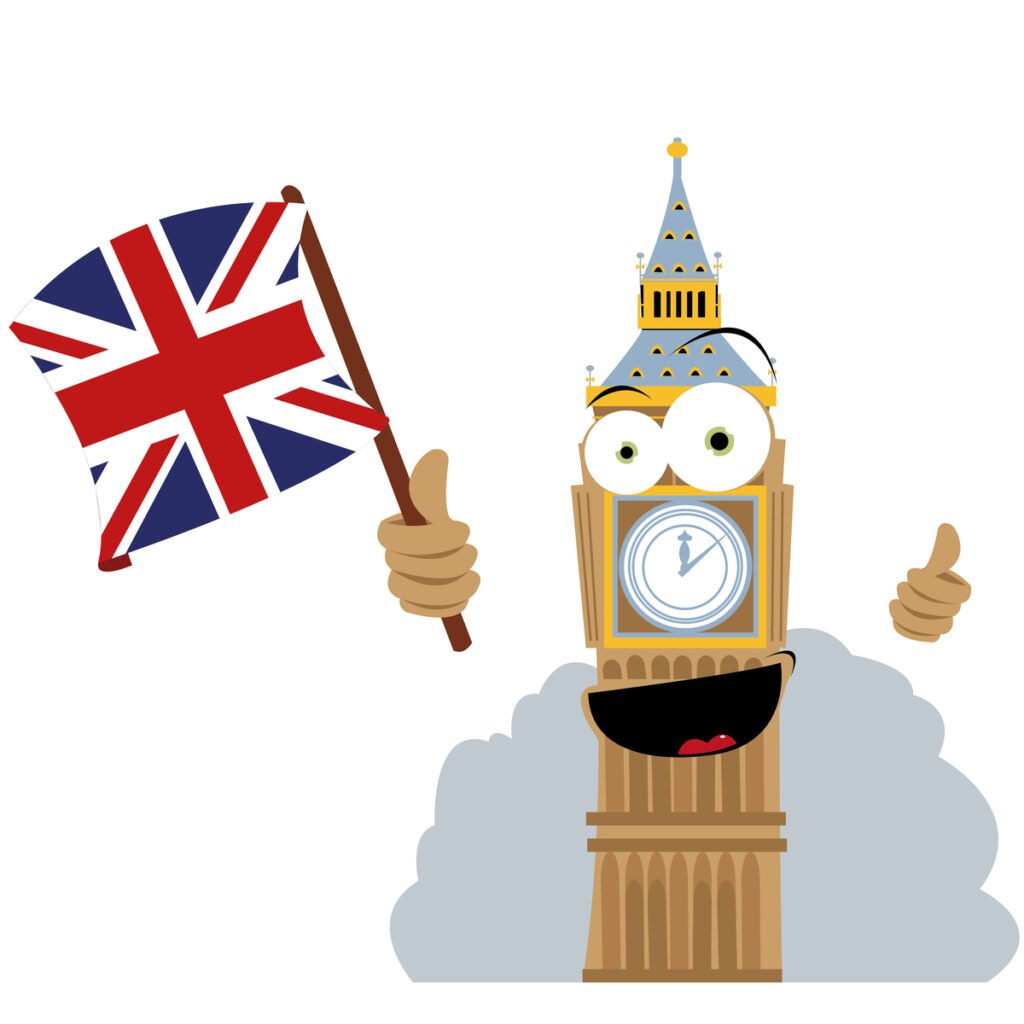 Be punctual for all your social, family and professional commitments. Lateness is frowned upon in the UK. If on any occasion you think you are going to be late or unable to attend an event, give as much notice as possible and apologise upon arrival or you may get off on the wrong foot with those around you.
When you are invited to a friend's, relative's or acquaintance's house, you can bring a gift to thank them for the invitation. This could be something simple like wine or a box of chocolates.
It is normal that the person who invites you to dinner pays for your dinner as well. You don't split the bills like in many countries where everyone pays for their own, but you simply pay for their dinner in return at a later date. Of course, among the young student population there may be more division of expenses depending on trust and the expectation to go out together again. In any case, it is normal for a friend to buy a round of drinks in a bar. This custom should clearly not be abused, and the favour should be returned later.
UK Clothing Style
The first thing to take into account is that clothing and footwear should be in accordance with the season of the year, rather than fashion.
No country in the UK is famous for its sunny weather, so in winter, long coats, trench coats, raincoats, scarves, hats, gloves, and umbrellas are indispensable. When it comes to footwear, waterproof shoes and/or high boots are your best bet. If you are not used to low temperatures it is important that you also buy thermal underwear.
The British are part of Western society and have an American and European style of dress.
For young people no trend is out of the question, so let's just say that some dress in an eclectic way, although the average young person tends to wear comfortable avant-garde clothes on a daily basis, such as jeans, T-shirts, a jacket and sneakers.
Older people tend to be more conservative and wear more formal, elegant and simple clothes, such as suits and blazers. They tend to like neutral colours.
Formal attire is more commonly worn to work in the UK. Younger people usually observe some fashion trends, while older generations tend to prefer a formal style. Some examples might include suits, long trousers, and long dresses and skirts.
Food Options in the UK
What people usually picture when they think of iconic UK cuisine is the fry-up breakfast complete with pork sausages, black pudding, bacon, fried eggs, beans, tomatoes, and mushrooms.
For lunch in the UK you might have fish and chips or roast beef, and in the afternoon, tea with fruit tarts, scones with cream and jam, a piece of Victoria sponge cake, or perhaps a slice of apple crumble.
And to finish off the day, if we want to be traditional, a big roast, which could consist of either chicken, pork, lamb, or beef, and is usually accompanied by potatoes, beans, or seasonal vegetables.
The reality is that nowadays food in the UK is as diverse as the multiculturalism of its inhabitants. You'll find a wide variety of options, from Asian, Indian, Italian, Mediterranean, American, and more.
Media – Press in the UK
The BBC is the independent public corporation for radio and television broadcasting. In addition, there are other commercial broadcasters including Channel Four and ITV. The satellite and cable market is dominated by Sky PLC. It also operates a 24-hour news channel as well as several sports channels.
The paper press published in London is more dominant than in other cities. As for the tendency of the most popular media, although they are not directly associated with a political party, their tendency is notorious. For example: "The Daily Mail", and "The Daily Telegraph", are conservative in orientation, while "The Daily Mirror", "The Guardian", have been more supportive of the Labour party.
In Scotland the best known newspapers are The Herald, The Scotsman, and The Daily Record in the case of Northern Ireland: The Belfast Telegraph and The Irish News.
In addition, there are other publications in the UK that are also internationally prominent, such as The Economist, The Spectator, and the New Statesman.
Entertainment and Sport in the UK
Attending sporting events is often a big part of UK culture.
Among the wide variety of legendary football teams that attract innumerable fans, we find: Manchester United, Arsenal, and Liverpool FC. Meanwhile the Scottish side of the equation, Celtic and Rangers enjoy their own passionate following.
Other sports that attract large crowds include rugby, cricket, tennis, golf, boxing, and sailing. You don't have to go to a big sporting event to be part of the excitement either. Chances are that the university you attend has amateur sports teams you can sign up for, or you can enjoy watching a live game on your university campus.
Music events also make up a large part of the entertainment you can find. Both large concerts and smaller venues offer a variety of shows around the country.
The most famous band in British music has been The Beatles, formed in Liverpool in the 1960s. But it's not just rock that's the trend in British music, you can choose from heavy metal, jazz, and other styles that are part of UK culture.
Why Join People From Your Country While Studying in the UK?
The ideal when you move to another country is to integrate as quickly as possible and to do this you try to spend as much time as possible with local people. This is especially true when you are interested in practising the language and getting a better understanding of British culture.
It is possible that many of your colleagues who have been living in the UK longer than you will be able to understand you better and help you with getting used to life here. For this you can make good use ofcFacebook groups before you even arrive in the UK. Take the opportunity to share your doubts with your colleagues who already live in the UK, as they might be able to clear up anything you're not sure about. Remember to cross-check information, and avoid believing everything you read or hear.
Domestic and international students often review the cities and universities they have been living in for a long time, and this is another interesting source of information, especially if they are students from your country who also travelled to the UK. Find out as much as you can in advance to prepare for your trip and make it easier when you arrive.
Once you are already living and studying in the UK, consulting and chatting with your fellow countrymen and women from time to time will help you ease your homesickness, although to make the most of your integration efforts and challenge yourself in your ability to adapt, it's recommended to socialise with everyone you can. You will benefit from the multiculturalism of mixing with students from different countries and, above all, with native speakers.
Opening an International Student Bank Account while you Study in the UK or Before you Arrive
When moving to study in the UK you will have to face various – and sometimes unexpected – kinds of expenses so, as an international student it is important to have a bank account to safeguard the funds you will use to pay for your study fees, accommodation rent and the initial deposit,, monthly expenses, and any extra money you might keep aside for entertainment and treats.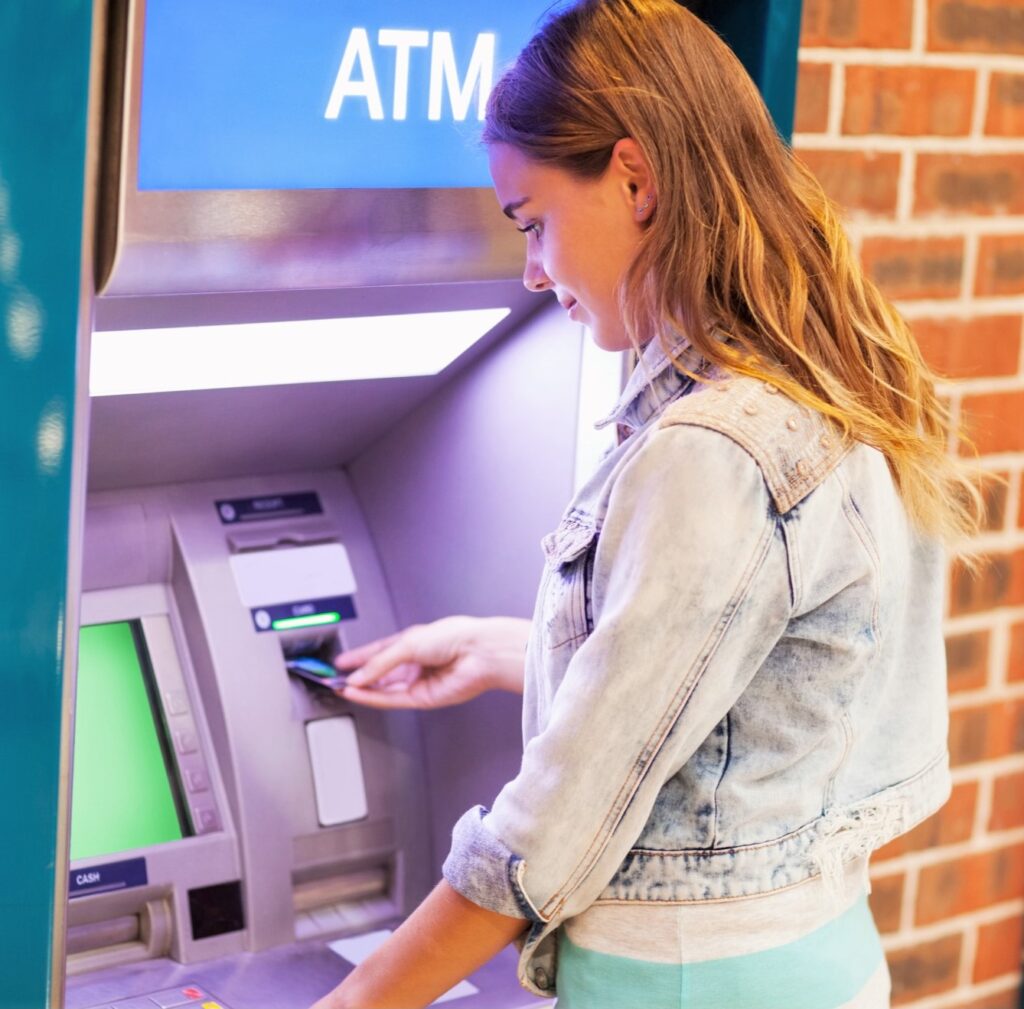 You need to have a bank account to make receiving transfers easy either from your parents, representatives, or funders of your studies in the UK.
What to Be Aware of Before Opening a Bank Account and the Documents Required
Many banks are willing to offer accounts for domestic students in order to attract them as long-term customers and therefore offer them advantageous conditions.
International students should be careful not to be confused by the benefits of these types of accounts for domestic students because they will not apply the same services.
The main financial institutions you might be interested in opening your student account with include: Barclays, Natwest, HSBC, Lloyds, Santander, Nationwide, Halifax, etc.
Ensure that the account you open allows you to make as many deposits or withdrawals as you want, without any charges if possible. These are usually referred to as"Current Accounts".
The ideal account for an international student should have a chequebook for writing cheques and access to at least one debit card for making payments and withdrawing money from ATMs.
Check the cost for international transfers, and also whether or not you are charged a fee for withdrawing money from the bank or for overdrawing and leaving your account overdrawn while you receive new funds (some banks do not charge a minimum fee for these services).
Be sure to ask about and compare the benefits that might be suitable for you, as there may be multiple plans that could suit your needs. Some banks offer discount cards for online purchases, as well as discounts on public transport, mobile phones, anti-theft insurance, magazine subscriptions, reduced interest charges or transfer fees, and apps for managing your finances.
You can make an appointment to open a bank account even before you arrive in the UK. Shop around and decide where would be best for you to open your bank account as an international student according to the benefits they offer.
Documents Required to Open a Bank Account as an International Student
Your passport including your Student Visa.
Your own phone number, and your campus telephone number.
Copy of your letter of confirmation of studies from the university, CAS, etc.
Room address, and your place of accommodation.
Contract document proving where you are staying.
Minimum amount requested by the bank to open the account (this may vary in each financial institution).
There may be other requirements, but generally this is what most banks will require.
10 Top Tips to Save Money when Living as an International Student in the UK
The best way to start saving as an international student is to first decide and be clear with yourself that this is a long-term goal you want to work on, and then make a plan of attack. You can reduce your expenses while studying in the UK. If you pay attention to the following top tips and apply them, you will not only make ends meet, but you will be able to manage your money effectively.
Look for discount cards to get reduced fares, especially for public transport (trains, flights, metro, bus, etc.). Also make a habit of taking advantage of discount coupons for supermarkets, sporting events or for entertainment of any kind.
Consider the alternative of university accommodation with a shared room, as it's the most affordable housing option. You will also be able to share internet costs and split other household expenses with your roommates.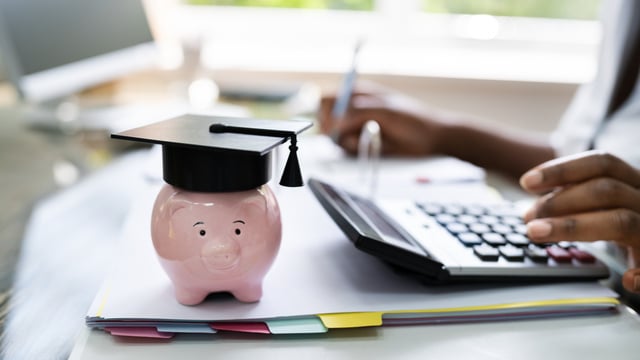 When you go out shopping, take your shopping list with you, try to have eaten beforehand and take cash with you so you don't overspend. The same applies if you go out on the town with friends for a drink – take cash, or a prepaid card with an amount you can afford without breaking your budget.
Take your daily drinks from home, or make a habit of stopping off at the supermarket whenever you have a quiet moment during the day. Shopping at the supermarket saves you more than half the price of buying drinks in a café or bar/restaurant.
Prepare your food at home, as it will be much cheaper than eating out. If you can prepare a larger amount and keep it frozen for the days ahead, all the better, as you will save time as well as money. If you freeze, label the container with what it is, as well as the date you prepared it, this will avoid you tossing out perfectly good food!.
Make your international calls with a free application such as WhatsApp, Skype, or Google.
Use library books so you don't have to buy them. If you do have to buy, do your research online and buy second hand.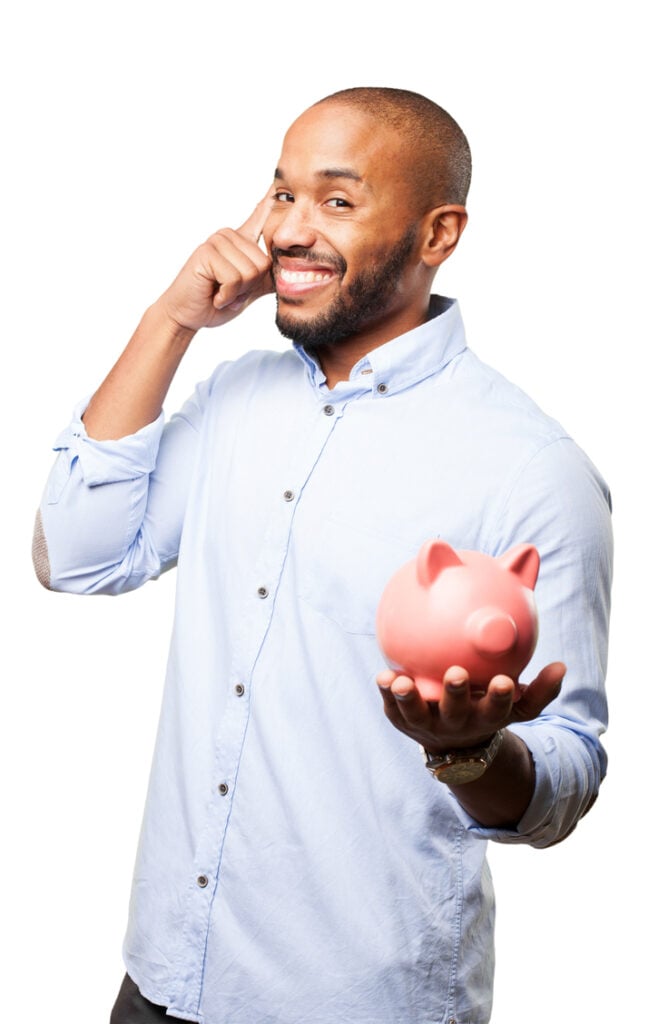 If you have to take a course to develop a specific skill, avoid paying for private classes, and remember that even you study in the UK, there are platforms with a lot of free courses and information, try for example COURSERA or MOOCs – "Massive Open Online Courses". If you need to reinforce specific vocabulary make your own list to practise on the free vocabulary trainer.
Make a monthly budget, and get into the habit of spending less than you earn or have available. If you keep track of your expenses you will spend less. There are many apps to help keep track of your dayly living costs.
Cut out all unnecessary expenses, e.g. instead of contact lenses, use your glasses, give up or at least reduce smoking, avoid drugs, don't order delivery food, and recycle or trade before buying something new.
As an extra tip, put a reminder in your calendar and reread this list from time to time until you have internalised the habits that will help you save while you are studying in the UK.
Key Information You Should Consider Before Deciding to Study in the UK
Prior to deciding to study in the UK, and learning how to choose the right university for your needs, it is important you spend some time learning more about the nations that make up the UK, what their education systems are like, and how they differ from those of your own country, and the possibilities for settling in. It is also essential that you are aware of the safety of the area and how the public services work.
Overview of the United Kingdom
The United Kingdom is located in northwestern Europe and is a sovereign, parliamentary state under a constitutional monarchy. King Charles III is the monarch and head of state of the United Kingdom, as well as 15 other independent countries.
The UK is made up of four nations: England, Scotland, Wales, and Northern Ireland (the first 3 make up Great Britain).
The population for 2019 was estimated at 67 million inhabitants. The UK has a geographical area of 243,600 km2 and an advanced free market economy. The capital city is London, and its currency is the Pound Sterling. The most widely used official language is English, and Welsh is also an official language in Wales.
Each of the four countries in the UK has its own government that manages local affairs, such as health care and other social services.
Healthcare in the UK is both public and private. Public health care is available to all permanent residents and is, for the most part, free at the time of need, as it is paid for with general taxation. International students have to pay for their social security when they apply for a visa.
Regarding UK laws, these may differ from those of your home country. Therefore, it would be a good idea to check out the laws and basic functioning of the justice system of the United Kingdom before you start living and studying in the UK.
Personal Safety – While Studying in the UK as an International Student
Studying and living in the UK as an international student means that, at first, your attention will be spread across a range of activities, but keep in mind that your personal safety is always a top priority.
You will have to learn to navigate a new environment and at the same time try to focus on taking care of your own safety and your belongings, which is why in this section you will find safety guidelines for international students, so that you can learn more about British society and how to reduce potential risks.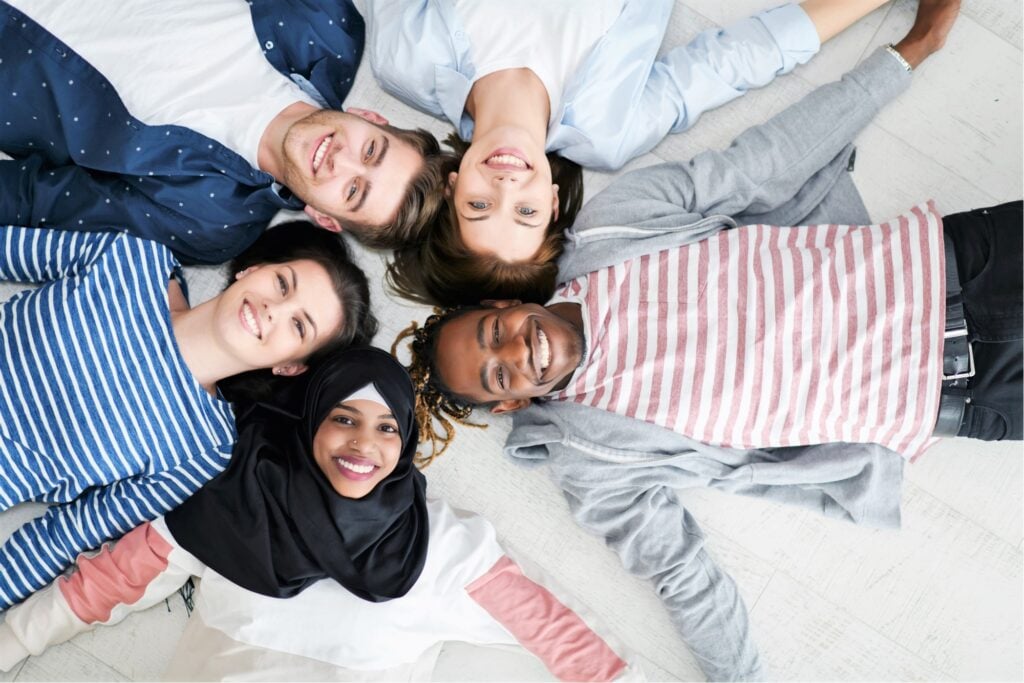 Personal Security in the UK – Peace, Crime, and Homicides Rates
The UK ranks as a peaceful society globally, ranking in 42nd position out of 163 countries that make up 99% of the world's population. In the context of Europe ranks 26th out of 36, according to the 14th edition of the Global Peace Index (GPI), the leading indicator of world peace produced by the Institute for Economics and Peace.
The GEM measures the state of peace in three areas: the level of societal security, the extent of ongoing national and international conflicts, and the degree of militarisation.
Terrorist attacks influence statistics across the country, so we recommend that you ask about the crime rate in the city and on the university campus during your university application process, as they may have more specific data of interest to you. In any case, to give you a rough idea take into account the following data:
According to Statista Portal, for the overall crime rate in the UK and Wales in 2019/20, the rate for the UK was 96.4 crimes per 1,000 people, with England and Wales having a much higher crime rate of 102.8 crimes per 1,000 people than Scotland's 45.1 crimes per 1,000 people. The number of crimes overall in the UK has been rising steadily from a low of 4.4 million recorded in 2013/14, reaching 6.43 million in 2019/20.
In 2021/ 2022 the crime rate per 1,000 population has the highest rate in Cleveland, in North East England, followed by West Yorkshire which had a crime rate of 125.5 and Greater Manchester 124.3. In London, the crime rate was 92.3 per 1,000 people. The lowest crime rate reported was in the relatively rural area of Wiltshire in South West England, with a crime rate of 55.8 and Devon and Cornwall at 56.8.
The number of homicides in England and Wales between 2002/03 and 2013/14 fell significantly, from 1047, to 533, but it rose again to 710 homicides in 2021/2022.
You can contact the Equality Advisory Support Service on +44 (0)808 800 0082 or through their website
www.equalityadvisoryservice.com, in case you or somebody you know has suffered discrimination or harassment.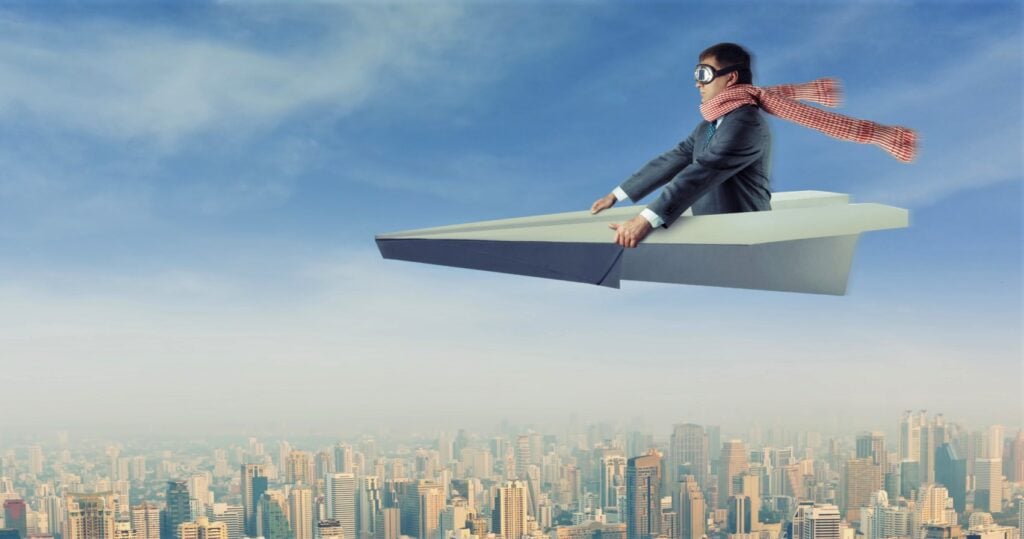 For more information and security support, you can consult the national website of the police in England, Wales and Northern Ireland.
All above information is not intended to alarm you, but to make you aware of the facts, and to help you to pay attention to all the safety precautions below so that you as an international student can avoid unnecessary risks during your travel and study experience in the UK.
Personal Safety – 6 Useful Tips for International Students in the UK
For many international students, this will be their first time away from home in an unfamiliar country. This section aims to help you prepare for your visit and give you practical advice on how to stay safe while studying or working in the UK.
Find out the emergency numbers in the UK.
Read the UK Government's General Guide to Personal Security.
If you are going to study in the UK, check in advance the coverage and validity of your health insurance.
Ensure that you have your medication stocked up, if you have any, and also that you have the prescription with you.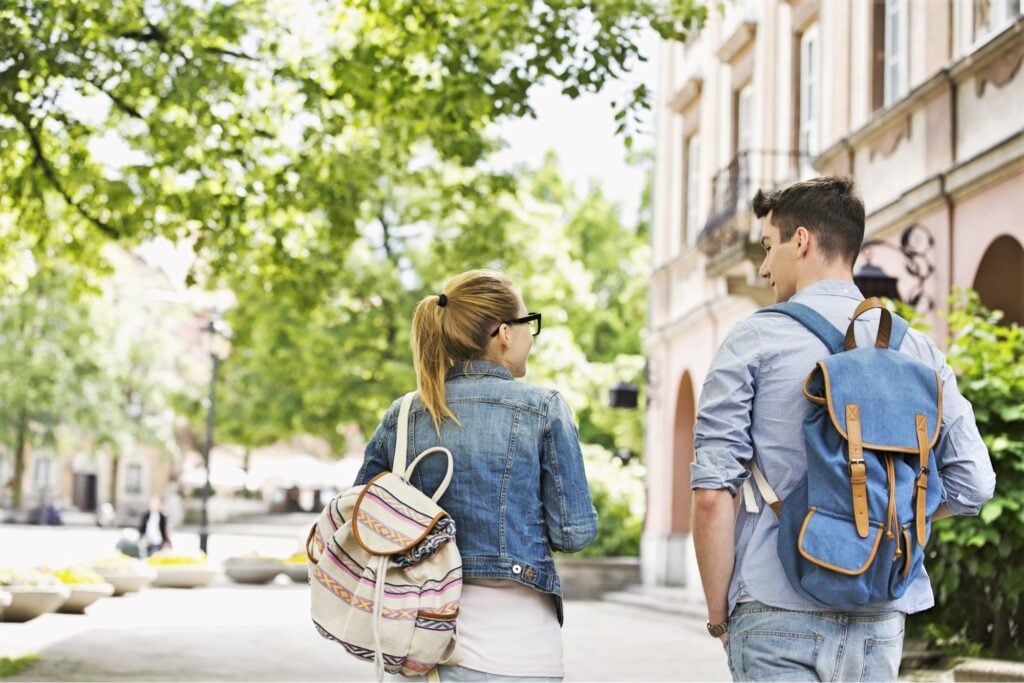 Don't walk home alone at night.
Be vigilant when using public transport. If possible, try to get:
The vehicle registration number.
The name of the driver.
The driver's licence number.
A photo of the driver.
By following these simple tips, you can help improve your safety while living and studying in the UK.
The UK Public Transportation Systems
As an international student arriving in the UK, it is most common to use public transport. Therefore, it will be useful to know in advance how it works.
The public transport system in the UK is very comprehensive, but not always punctual. It is advisable to take precautions to reach your destination on time. There is heavy traffic congestion in most major cities, especially during rush hour (07:30 to 09:30 and 16:00 to 19:00 on weekdays).
Urban and Interurban Transport in the UK:
People can usually get from one place to another without owning their own car in the UK. In the Capital and major cities such as Glasgow, Liverpool, Manchester and Newcastle there are opportunities to use the underground for getting around, as well as the bus network and taxis.
London, in particular, has a much more extensive and organised transport service. In addition to the well-known bus network and the underground (known in London as "The Tube"), the city also offers residents the AVIS bicycle hire service, with the first 30 minutes being free of charge. In addition, Londoners can also make use of the DLR (the Docklands Light Railway), and the River Buses: the Overground and intercity train service, are used for travelling around the city and beyond. There is also a tram, cable car and taxi service, all unfortunately known for being quite expensive – see fares here.
Should you decide to travel around London in a hired car or in your own car, be aware that there is a weekday road tax in the city, in an attempt from the local coucil to reduce congestion.
Here you will find maps of all kinds to help you find your way around. The metro reaches out to almost every corner of the city. If you use the metro or trains on a daily basis, you can take advantage of one of the various money-saving passes that are available to different kinds of users. Please note that the underground does not run at night, except on Fridays and Saturdays (only some lines). The bus network is extensive, but only some of the routes operate at night.
Before living and studying in the UK you can also prepare yourself by learning about the highway code road and vehicle safety rules, and how these apply tomotorists, cyclists, and pedestrians.
National and International Transport in the UK:
Once you're in the UK as an international student, you'll probably be travelling to different cities and even visiting neigh
bouring countries. So take advantage of the UK's domestic and international transport service, which consists of an extensive network of trains, buses, ships and planes.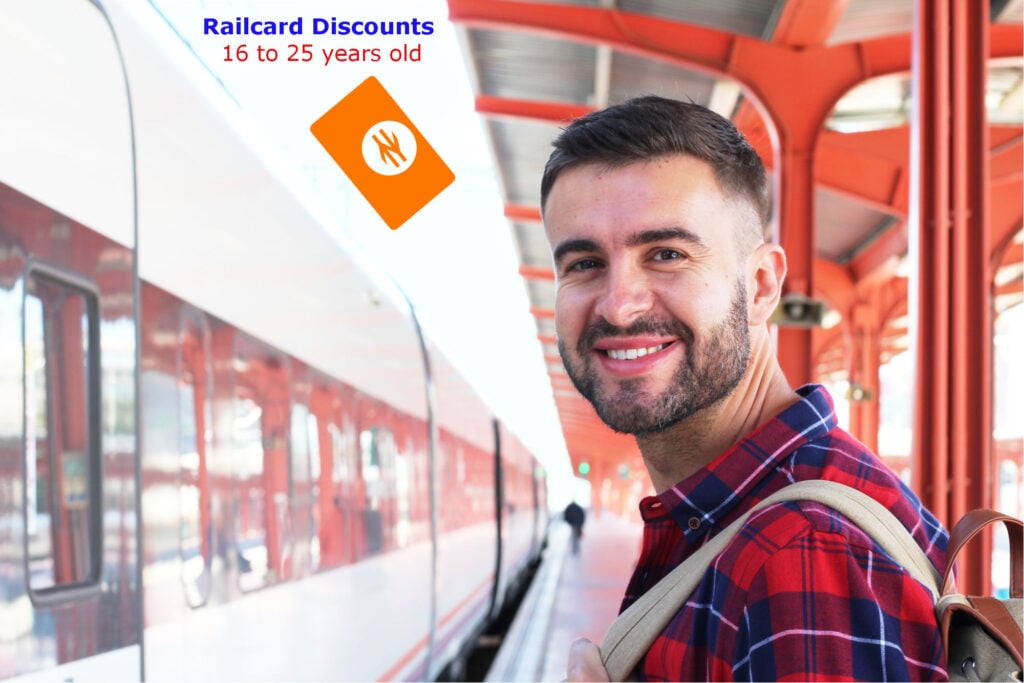 The UK's rail network is privately owned and highly-developed, it may seem more complex than a spider's web at first, but with the right maps and information, you can quickly start to make sense of it. The National Rail Network ( NationalRail.co.uk) provides information for all passenger rail services on the rail network in England, Wales and Scotland.
UK buses are famous for having double-deckers, but not all buses are double-deckers. They are an afforable means of transport, although the least popular for long-distance travel because they are slower than their single-decker counterparts, and many companies only run routes between major cities.
Sea travel in the UK includes regular ferry transfers from France to the south of England. There are also good connections to visit Northern Ireland from Britain, or to go by boat to the northernmost part of Scotland.
Air travel, domestic as well as international flights in the UK, is one of the most attractive alternatives for getting between major cities that are not situated side-by-side, because with so many options on offer it is quick and cheap.
Studying in the UK can be a very enriching experience, not just because of the new academic preparation you will receive, but also due to the places, cultural aspects and people you will meet. Good Luck!
A summary of the 6 steps to make your studies in the UK a reality
If you're thinking about studying in the UK, then you've made an excellent choice. The UK education system is world-class and offers students a wealth of opportunities. With so many different universities and courses to choose from, you're sure to find something that suits your needs and interests.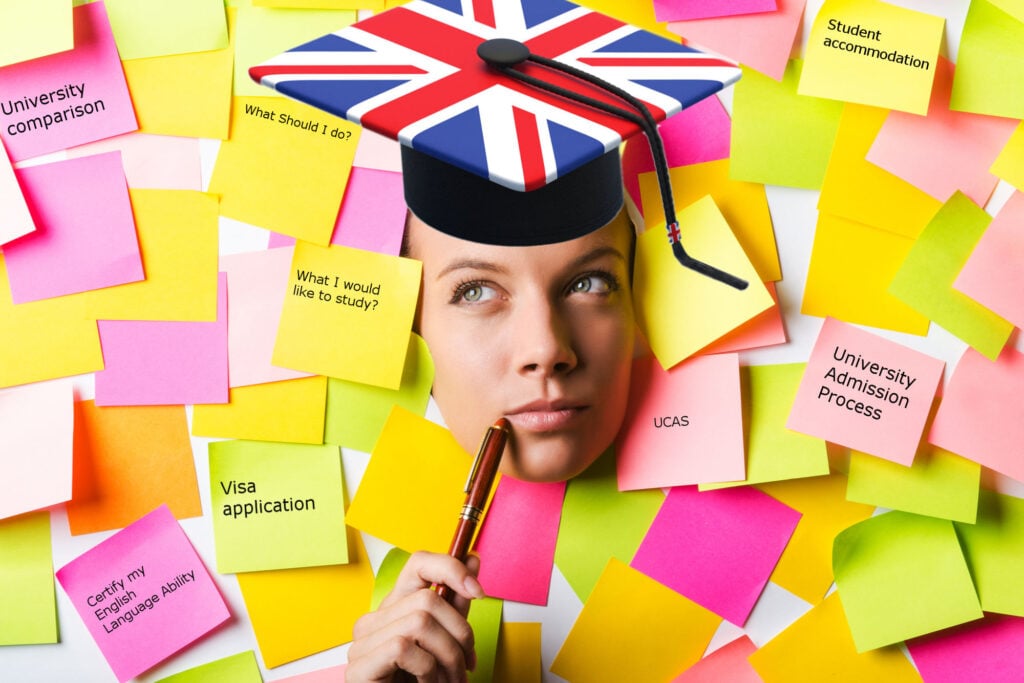 In case you are just starting to look into studying in the UK and have come to this section without a clue of how to make your dream a reality, take advantage of this guide and the links under each header to learn in-depth about the entire process. This section gives you an overview of 6 simple steps, and later sections elaborate on each of these in more detail.
On the other hand, if you have come this far after researching how to organise your study trip to the UK, these 6 steps to planning your studies abroad will help you ensure you don't miss anything. For those who are further ahead in the process, you can skip straight to this checklist before you travel to the UK as an international student, this will help you pack your suitcases with all the essentials.
For a more thorough walkthrough, reading the complete guide is even better. It will help you get going in the right direction while saving you time and stress!
This guide's point of departure assumes you have already decided what you would like to study in the UK as well as to which prestigious UK universities you want to apply. If this is not your case, click on this link to compare the best higher education institutions in the UK. You can compare universities' offers, their rankings, entry requirements, fees, and plenty of other useful information to help you make and informed decision. To find out more about how to consult the world university rankings and how to benefit from them click here.
As soon as you are ready to start applying to UK universities follow these steps:
Obtain acceptance into a UK college or university.Learn more about the academic requirements you need to meet

to study in the UK

how to apply to the universities that have the study programmes of your interest. After successfully completing the admissions process you will officially receive a demonstrate that you have the financial resources to cover the costs of university fees and living costs. This may be because you will be paying for these expenses either from your own funds, help from family members, a legal representative, a student loan, or a scholarship to study in the UK. Use the links below to review the detailed requirements and process.
Apply for your UK visa. The time it will take to get your student visa, the cost and the application process may vary depending on whether you are currently inside or outside the UK. These links will help you find out about the types of visa for studying in the UK, what the UK Government requires of you and when and how you should apply for a student visa. You will be able to obtain a student visa to study in the UK if:

You have received an unconditional offer of a place on a study programme.
You demonstrate that you can speak, read, write and understand the English language.
You have enough money to support yourself and pay for tuition and programme expenses.
Research and arrange your student accommodation. Once you receive your visa you can book your accommodation according to your lifestyle and budget, and here you will find information on the types of accommodation available for students and the estimated costs. Don't pay to book your accommodation before you receive your visa. If you could benefit from further guidance when it comes to choosing a place to live that meets all of your needs, take the chance to consult this specific guide on student accommodation.
Preparing for a new way of life as a student in the UK. Congratulations! Your dream is almost a reality, and in no time you can start to study in the UK. At this stage, you have already overcome several challenges and the excitement of traveling to the UK as an international student is growing. Do a little research ahead of time to find out about your university's orientation activities for international students as they can help you find your feet in this new situation. Additionally, read up on the most popular places in the city you might be living in, and find guidebooks that go into more detail about the lifestyle in the UK and how you can adapt as quickly as possible.
Organise your arrival and departure in the UK. As an international student planning to study in the UK, you should know about the starting dates of your studies before you buy your transfer tickets. It is mandatory to attend in-person the university that has provided you with the CAS form a few days before the start of the course, or at the latest on the starting day.

Remember to research the weather in the area of where you will be living and purchase appropiate clothing and footwear ahead of time that will help you stay at a comfortable temperature, rain or shine. The following link provides a detailed checklist to help you prepare for your trip, as well as to avoid forgetting any important documents or personal belongings. Here, through these other links, you can find the steps to follow from your arrival at the airport to get your passport stamped, as well as suggestions for a smooth and uneventful transfer to your accommodation.
Follow the links to know more about managing your personal safety, public transportation, and general living in the UK.
Studying in the UK – What is in This Guide?