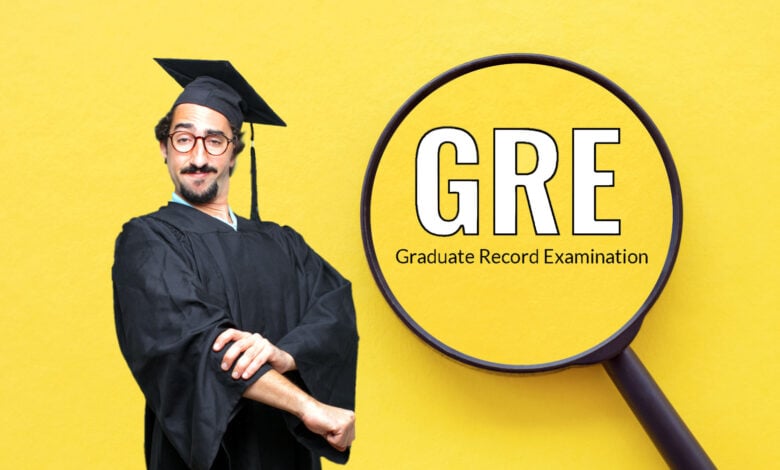 GRE Test Preparation – A Comprehensive Guide
Find out in this GRE (Graduate Record Examination) test preparation guide the best strategies for getting an excellent exam score. It will enable you to understand the process more quickly and get started on the best foot possible.
As an international student who would like to study abroad, you're probably already familiar with some aspects of the GRE test, as well as other similar English certification systems. In any case you can choose between reading this entire GRE guide, or just using the table of contents below to go straight to the topic that you're most interested in!
The GRE test is an exam provided by ETS (Educational Testing Service), used by many higher education institutions around the world to evaluate graduate level applicants' academic readiness – which is done by assessing the candidate's skills when it comes to examining arguments and data, as well as their ability to articulate complex ideas effectively.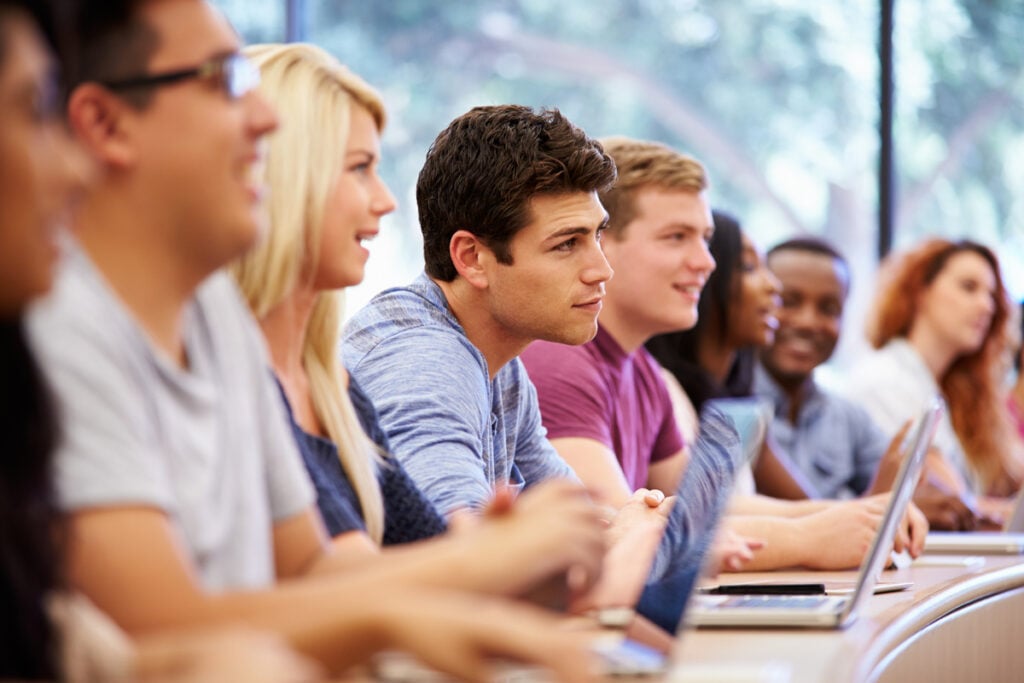 Typically, the GRE test is taken by people in a wide variety of fields who know that they intend to apply for master's and doctoral level studies, but perhaps have not yet decided which career path to follow. On the other hand, those students who intend to pursue specific fields of graduate level education usually opt for the certificate that corresponds most closely – GMAT (Graduate Management Admission Test), LSAT (Law School Admission Test), MCAT (Medical College Admission Test), and similar.
It's important that you confirm the specific requirements of your chosen university, because in many cases applicants are expected to achieve a certain score minimum. Similarly, if you intend to make use of your GRE certification for migratory purposes, ensure that you understand any minimum score requirements.
The GRE Test Structure and Exam Scoring System
Becoming familiar with the structure and format of the GRE exam will help you create a plan for how to organise your preparation.
Have a look at how much time is given in the test overall, as well as each of its three sections:
| GRE Sections | Computer test | Paper-based test |
| --- | --- | --- |
| Analytical Writing | 2 Writing tasks, 30 minutes each (60 minutes) | 2 Writing tasks, 30 minutes each (60 minutes) |
| Verbal Reasoning | 2 sections – 40 questions (60 minutes) | 2 sections – 50 questions (70 minutes) |
| Quantitative Reasoning | 2 sections – 40 questions (70 minutes) | 2 sections – 50 questions (80 minutes) |
| Total exam day duration | Approximately 3 hours 45 minutes | Approximately 3 hours 45 minutes |
Within the total exam duration are included the brief bathroom breaks between test sections, as well as a series of unscored experimental research questions for future GRE exams that always appear at the end of the exam.
Understanding the GRE test scoring methods
Learning how the GRE test is scored is essential for candidates to clarify their strategies and approaches for both preparation and exam day. These are the score scales for each section of the exam:
| Section | Score Scale |
| --- | --- |
| Verbal Reasoning | 130-170, in 1-point increments |
| Quantitative Reasoning | 130-170, in 1-point increments |
| Analytical Writing | 0-6, in increments of 0.5 |
Within the Verbal Reasoning and Quantitative Reasoning sections, the exam uses an algorithm* to measure your performance as you answer the questions. This simply means that if you accumulate a streak of successful answers, then the test generates more challenging questions for you, which in turn rewards a greater score than the 'easier' questions.
In the GRE, the scoring method used is the same for both the Verbal Reasoning and Quantitative Reasoning modules, while the Analytical Writing section is marked differently.
In the Writing tasks, your submissions are graded by actual ETS examiners, in addition to being checked by specialised software in order to balance out any potential human bias or error from the staff who have read your work.
If the result given by both the examiner and the computer roughly coincide, then an average of the two scores is provided to the candidate as their final score.
Analytical Writing is divided into two separate tasks, and you should consult the specific scoring guides for the Issue Writing task as well as the Argument Writing task before getting started. Having these criteria in mind while you study will give direction to your GRE preparation.
*Please note that you should focus on answering the questions to the best of your ability, rather than making the mistake of becoming obsessed with learning the fine details of how the GRE adaptive difficulty measures work – as there is no substitute for getting the answers right!
The Three Sections That Make up The GRE Exam
Here you will learn more in-depth about what each section of the GRE test consists of, and what specific skills you are going to be examined on.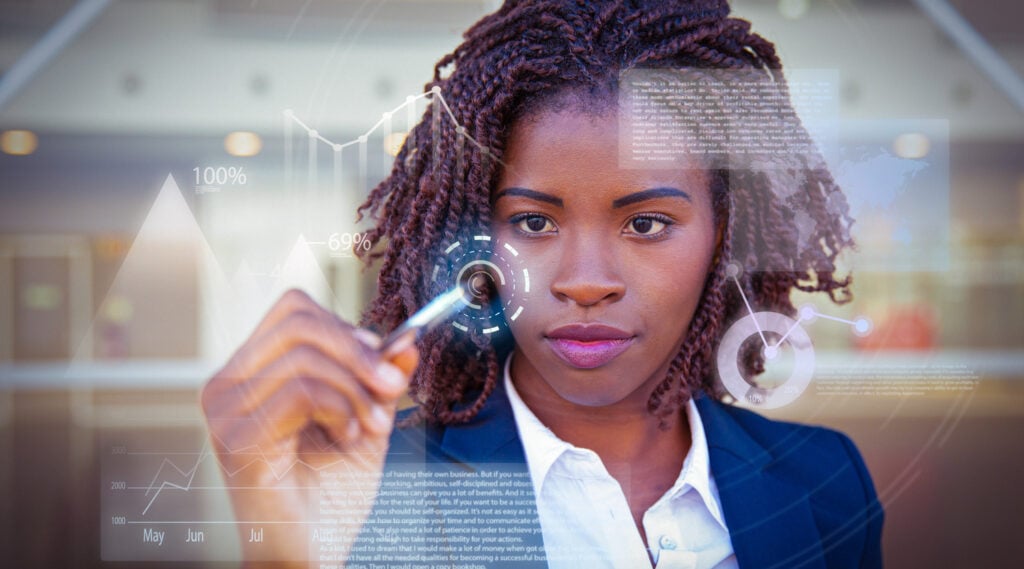 Analytical Writing
GRE's Analytical Writing section is always split into two parts; examining an issue, and analysing an argument. Some of the abilities that this section examines might include:
Your ability to express complex ideas in a clear and efficient way.
How you are able to make use of logic when dissecting the claims made by others, and determining whether or not there is ample evidence for what they say.
Verbal Reasoning
Verbal Reasoning consists of two 30 minute parts, in which you will encounter 20 multiple choice questions, and 20 text selection questions. In this part of the test, the questions are based on your skills related to:
Reading comprehension – You will have to read a text passage and select all of the correct answers, as points are only rewarded when all correct answers are selected. Take care not to be too quick to answer, as the questions are often deliberately misleading.
Text completion – Here you can expect questions that omit important words from short texts, with the task being to select the correct answer between three to five options. Patient analysis is recommended here, as some 'trick' questions are included.
Sentence equivalence – These questions are made up of a single sentence, a blank space, and six answer choices that must be used to fill the blanks. No score is awarded for answers that are only partially correct.
Quantitative Reasoning
The Quantitative Reasoning section is divided into two parts, and requires the candidate to respond to 20 multiple choice questions, and 20 short answer questions. This section tests your knowledge of:
Arithmetic
Basic algebra
Geometry
Number properties
How Much Does The GRE Test Cost and Where Can I Take It?
By the time you finish this section you will know all of the practical details that will help you plan and schedule your first GRE test. The logistics of the GRE exam are important factors when considering how to organise yourself for this fulfilling academic challenge, so let's get your GRE certificate one step closer to becoming a reality.
GRE Test Fees and Other Costs
The basic fee for scheduling a GRE exam costs the uniform amount of $205,00 for the majority of countries around the world, with the exception of India and China where the fee raises to $213,00 and $231,00. These figures may be subject to change.
There are no differences in cost whether you decide to take your GRE test at home or in one of their testing centres, which means you can forget about this influencing your decision.
Other costs for candidates to be aware of include the fees associated with making changes to either your scheduled exam dates, or the testing centre that you have already been allocated to. See the fees in the following table:
| Special Handling Request | Fee |
| --- | --- |
| Rescheduling fee for China | $53,90 |
| Rescheduling fee for all other areas of the world | $50,00 |
| Changing your test centre | $50,00 |
Apart from these costs, candidates would only have additional fees to pay if they wished to take advantage of the test preparation resources or the scoring services provided by ETS, such as a repeat of the grading process for the Analytical Writing tasks.
How Often Are GRE Tests Available and How Many Attempts Are Allowed?
If you choose to take the GRE exam in your home, then tests are available every day of the week. In fact, you can take your first GRE test 24 hours after creating your account with ETS.
For those who prefer to (or have to) take their GRE test in one of their testing centres, exam date availability can fluctuate depending on the activity level of the centre in question, the month of the year, and other factors beyond your control. Even so, in major cities such as London, Madrid and Paris, it is typical that exams are available multiple times per week.
Candidates are able to schedule an exam one time every 21 days, with a limit of five attempts within a year of the date of the first attempt you made.
Is It Better To Take The GRE Test at Home or at An Exam Centre?
The GRE exam offers the possibility of taking the test either at home or in a testing centre, and one of the most common questions from candidates is regarding what kind of advantages and disadvantages there are with each option.
In this section you're going to learn what the factors are that you might want to consider when making your decision – there's sure to be at least one new perspective here that you hadn't considered before!
The Pros and Cons of Taking The GRE Exam at Home or in a Testing Centre
Pros of taking the GRE exam at Home:
You never have to worry about finding an exam date that works for you. This is particularly helpful for those people who have an impending deadline, and need to get things finished quickly.
A relaxing and familiar exam environment. Exams are already a stressful experience for most people, so taking the GRE test in a new place could be uncomfortable compared to your own home.
More control over environmental noise factors. You will need to have peace and quiet to perform your best on test day, and testing centres might be located in busy city centres with all of its accompanying sounds.
Cons of taking the GRE exam at Home:
The risk of losing your internet connection. Most people use wireless internet connections at home, and these are inherently less reliable than cable internet. Some GRE candidates report having their test cancelled due to their webcam failing too much thanks to a poor internet connection, so this means that your connection needs to be consistent and reliable.
Equipment requirements. You will need to use your own materials, which include: a computer with speakers, a webcam, and a microphone. This equipment requirement probably doesn't pose a problem for the majority of students, but not everybody has their own desktop or laptop to use.
It is easier to be suspected of cheating. In order to enforce exam conditions, the staff that run the GRE exams have to be rather strict about making sure you don't have any unfair advantages. You are expected to show the examiner a 360 degree view of your exam space before beginning the test, to demonstrate that you don't have any other computer device to help you with the GRE test. There are more than a few anecdotes out there of candidates who provoked suspicion without meaning to.
Pros of taking the GRE exam in a testing centre:
Technical assistance with anything that goes wrong. We all know that internet connections fail sometimes, but the advantage of taking your GRE exam at a testing centre is that you are not responsible for it. The freedom to focus entirely on the task at hand can be a great advantage.
Having all equipment provided for you. If you don't want to go out and buy yourself a webcam and microphone just for taking your GRE test, then it would make sense to just sign up for an exam in person and use their materials.
Cons of taking the GRE exam in a testing centre:
Only being able to take the GRE test when dates are available. This is the main disadvantage of opting to take your exam in a testing centre, as you may be forced to wait several weeks before the next opportunity comes along.
The time it takes to get there before your test. Most of us don't live next door to a GRE testing centre, so it will be necessary to take the time to arrive well ahead of schedule in order not to risk missing the start of your exam session. This is time that could have been spent refreshing important concepts if you were taking the test at home.
The Best Way to Prepare to Succeed on The GRE Test
Learning these practical considerations in advance and organising your preparation with enough time will help you to increase your potential for getting an outstanding GRE exam score, which is particularly important if you're aiming for a score that will impress the more prestigious university choices out there.
How Much Time Do I Need to Prepare For The GRE Test?
The GRE is a test that requires candidates to learn in-depth strategies about how to approach its three sections, and for this reason the GRE is not an exam that you can realistically cram for over a short period of time.
As the GRE is testing the candidate's ability to analyse, recognise patterns, and communicate coherently to the reader, it is notoriously difficult to name the time investment that is needed to prepare for the GRE.
Most people can expect to spend a minimum of 2 months studying before they start to achieve scores of 300 or higher.
Apart from your own individual starting ability, the necessary preparation time for the GRE can be reduced by attending coaching centres. These are centres that offer classes on how to optimise your chances of getting a high GRE score, and they can greatly accelerate your progress.
Top Tips and Strategies For Achieving a 320+ Score on The GRE Test
Discover here a summary of all the best tried and tested strategies for getting yourself on the path to achieving a great GRE score in less time, which will open up a world of possibilities when it comes to choosing your universities.
Create your GRE account and take an exam date. Without a doubt there is a lot of work to be done in order to prepare for the GRE, and the best way to motivate yourself is to create an account and settle on an exam date as soon as possible.
Take some practice tests to determine where you are currently. Learning what kind of score you are currently able to get will help you create a vision of how much you have to improve to get your goal score, and consequently you can create an estimation of how much time and commitment that will take. Your options come in the form of online practice tests, or those included in official GRE guides.

Practice tests should ideally be used at the end of every study week to make sure that you're on the right track.
Focus on your weakest areas of GRE ability. You should avoid the temptation of only focusing on the module that is going well for you; if you know that mathematics-based questions are likely to be a problem for you then you ought to make a plan of attack specialised in the GRE Quantitative Reasoning section.
Always examine the reason behind a pattern of incorrect answers. The best way to study for the GRE is to reflect on the reasons for failure in certain types of questions, as it is not enough to simply go through the motions of attempting as many questions as possible.
Have a mini goal for every time you study. Ambitious students should have a clear idea of what they want to achieve with every session, as accumulating time spent studying is not as effective as deliberate practice.
Consider seeking tuition assistance. The most common form of GRE tuition used by candidates are the coaching classes offered by exam centres such as Cambridge, and similar organisations. This guidance can help you learn how to construct a coherent and effective study routine, and also provide a source of community and support for getting you through the process.
Always attempt every question to avoid penalties. The candidate does not lose points for incorrect answers, while not answering a question results in a score deduction. Make your best educated guess!
Imitate GRE exam conditions. Taking a large number of practice tests is instrumental in achieving an impressive GRE score, but only if you truly replicate the environment that the exam provides you. Leave any external aids out of the equation when you are testing yourself, in order to get a realistic result.
Your preparation routine for the GRE test will be heavily influenced by how much time you have given yourself between now and the exam date, but it is always worth remembering that superior results are given by short but daily practice, rather than long but infrequent practice.
Why? Because the GRE exam and others like it depend on your ability to remain lucid and attentive, and for this reason studying in a state of mental fatigue will not deliver exceptional results.
What Are The Best GRE Learning Resources?
Especially for those candidates who are going to study independently, having some reliable and trustworthy GRE learning resources on-hand will prove invaluable. Some of the most prominent examples of these include:
All official GRE guides published by ETS. Among these you will find the Official General Guide, as well as the official guides for both Verbal Reasoning and Quantitative Reasoning. Having at least one official source of information is recommended, to avoid being potentially misled by other well-meaning publishers.
POWERPREP practice tests from the ETS website. This is a valuable tool that all candidates should use, since the basic version is free of charge and provides access to two full-length timed tests, as well as an untimed test that allows you to take the practice at your own pace.
Please note that the paid version, POWERPREP PLUS, is the only version that offers the user score feedback for the Analytical Writing module.
The 5 lb Book of GRE Practice Problems, published by Manhattan Prep. The official guides are an excellent resource for introducing you to the GRE test, but candidates generally agree that not enough practice tests are included. This book remedies this situation by providing more than 1,000 pages of reliable GRE exam material, and also comes with access to their online course.
1,027 GRE Practice Questions, published by The Princeton Review. A similar concept to the practice book from Manhattan Prep, and although a reliable resource, it offers less material overall.
Not everybody has the necessary skills to create their own study routine and stick to it, so if this sounds like you then you should check out what kinds of GRE preparation courses are available in your city. These are normally provided by academies that specialise in exams that students tend to take for their academic career.
Apart from the more recognised study resources already mentioned, there is also the GRE Prep & Practice mobile application from Magoosh – just be aware that full functionality requires payment, depending on which pack you would like to use.
Frequently Asked Questions About The GRE Exam
In this section you will find answers for some of the most common questions that potential GRE candidates have, which will hopefully put some of your nagging doubts to rest.
What is the difference between GRE and GMAT?
The main difference between GRE and GMAT is that GRE is used for applying to a wide range of graduate programmes, while GMAT is exclusively used in the admissions process for graduate business courses.
If you are absolutely convinced that you would like to go to business school, the GMAT is the exam for you. On the other hand, if you would like to keep more possibilities on the table, then GRE might be the more appropriate option.
Another key difference between the two tests is that the GMAT is considered easier for those candidates whose first language is not English, due to its greater focus on grammar in the Verbal Reasoning section, compared to the exhaustive vocabulary demands on this section in the GRE test. Meanwhile, GRE offers more manageable mathematics questions than the GMAT.
Of course, there are more differences that could be mentioned, but these are the most likely to impact students' experiences of taking these tests.
Do business schools have a test preference?
According to education journalists and observers, the GRE General Test has been steadily gaining popularity over recent years, and is more likely to be accepted by business schools than in the past.
A reliable practice is to simply confirm which type of certificate your business schools of choice would accept, before making any commitments.
What is the GRE ScoreSelect option?
The ScoreSelect function from GRE allows candidates to select which of their scores they would like to be sent to your universities of choice. This means that you don't have to use your most recent GRE exam result if you have previously given a better performance. Please note that if you wait until after the test to use this function, then ETS charges a handling fee.
Is the GRE valid for applying to law schools?
How do I schedule a GRE test?
Whether you take your GRE at home or in a testing centre, exam dates can be reserved by using your profile on the ETS GRE website. Alternatively, you can reserve a date by phone using the number that corresponds to your region.
Does ETS offer any services to help match students with graduate, business and law schools?
Yes. If you add your profile to GRE's Search Service database, it's possible that university admission staff get in touch with you regarding their academic offerings. This service is free of charge, and you can unsubscribe whenever you want.
Is 300 considered a good GRE score?
This question can only be answered by the prospective university applicant, as a GRE score is considered inadequate for the Massachusetts Institute of Technology, but is often accepted in many other universities.
It is the percentile bracket that the admissions teams at universities are really interested in, so a necessary step for candidates to take is to confirm what their minimum acceptable percentile bracket is. Below you can consult the percentile tables for both Verbal Reasoning and Quantitative Reasoning. If you are interested to read more about the GRE structure and scoring system click here.
Verbal Reasoning
Reported Score
%
170
99
169
98
168
97
167
96
166
95
165
95
164
93
163
92
162
84
Quantitative Reasoning
Reported Score
%
170
96
169
94
168
92
167
89
166
87
165
85
164
83
163
80
162
78