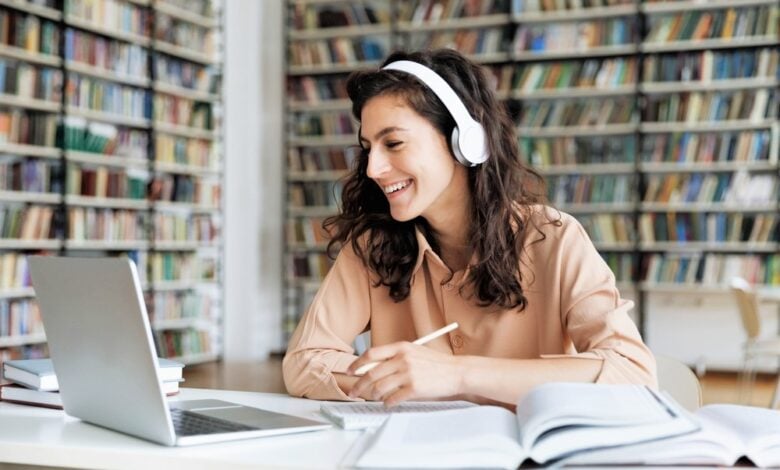 Preparing to Succeed in the TOEFL Test
The TOEFL focuses on the use of English in an academic context, which is one of the reasons why many universities list certain scores on the test as a requirement in their admissions process. So, many prospective non-native English-speaking students need to prove their level of English proficiency, sometimes even within a period of a month or less.
In this post, you will find everything to quickly get up-to-date with TOEFL's format, scoring system, costs, and more.
If you are already aware of what TOEFL is, make use of the following contents list to go straight to the information that you find the most useful. Skip directly to the section on how to prepare for your TOEFL exam if you're ready to start taking your first real steps towards passing this test.
What is TOEFL?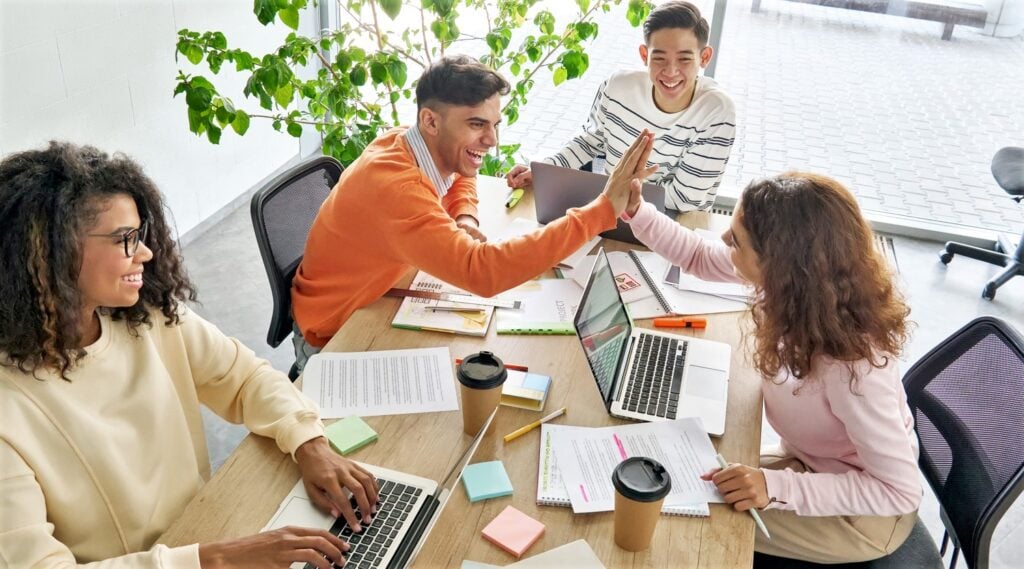 TOEFL is an acronym for Test of English as a Foreign Language, owned and operated by ETS (Educational Testing Service), and is one of the most used certification bodies in the United States and Canada for verifying the English abilities of international candidates for university and work positions within the country. With that said, TOEFL is used in many countries around the world as the first choice among a variety of English language tests.
Since the main relevance of the test is for those who intend to work or study in North America, it is very important that you keep in mind that TOEFL uses American English instead of British English.
Why Take the Test of English as a Foreign Language?
The main reason for taking the TOEFL is that universities and graduate schools request non-native English speakers to prove that they can handle the challenges of studying in further education, in a second language. Not all universities ask for TOEFL, so check the requirements of the universities you have chosen, and specifically consult your course to see if it's necessary for you to take this test or if you should take another, such as IELTS, GMAT, PTE, GRE, etc.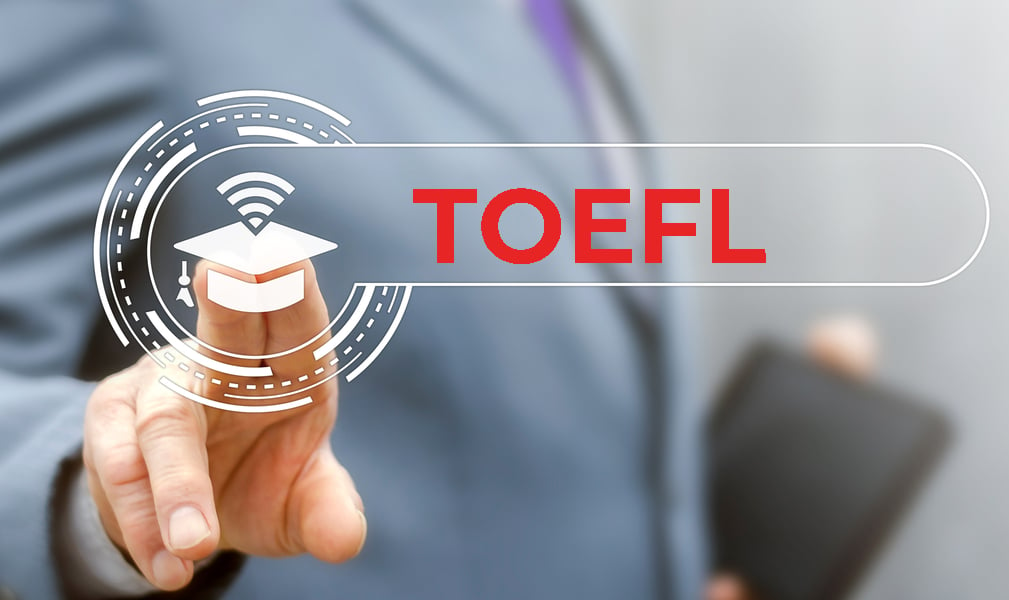 More scenarios for test takers include needing TOEFL certification for job seeking and migration purposes. As we can see, TOEFL is relevant for both students and working professionals alike.
You may be wondering if you have to take the TOEFL in the case of having a demonstrably high level of English.
Even though exceptions have been known to occur, the safest course of action is to assume you need to obtain an English certificate such as TOEFL until the organisation you're applying to formally confirms that you do not need to prove your level of proficiency.
Most institutions will ask you to take the TOEFL after you've identified your nationality as that of a non-anglophone country. There are exceptions to this, which can include:
Having studied at a school that is known for delivering its curriculum in English.
Already having sufficiently high scores on other trusted English tests designed for native speakers, such as GRE and GMAT.
If you are a native speaker and you can provide some proof of this, you may have a chance of skipping the TOEFL requirement.
How Much does TOEFL Cost and Where Can I Take the Test?
The fees for taking the TOEFL vary between locations and testing centres. Candidates can expect to pay anywhere between $180-$200 within the United States, and as much as $300 in other countries.

This amount only covers the fees for taking the test itself, and doesn't include the cost of signing up for an English course. Even so, don't let that discourage you from pursuing your goals because there are many ways to improve your English while keeping expenses low, which you'll find out below in this article.
There are roughly 4,500 testing centres in 165 countries, usually in the most metropolitan cities. Due to the prevalence of the computer-based test format, most locations offer frequent test dates in their installations.
Wherever you decide to take your TOEFL test, you must always ensure that the testing centre has been authorised by ETS.
Costs associated with rescheduling a test or requesting a reassessment of your Speaking or Writing sections are not included in the registration fee. Getting another assessment from TOEFL costs $80 for each module. For reference, the TOEFL table of fees can be consulted on the ETS website.
How is the TOEFL Formatted?
Understanding the content of the exam is the best way to start learning about how TOEFL works, so that you know what kind of preparation you need. The computer-based exam (IBT) is organised according to the following structure: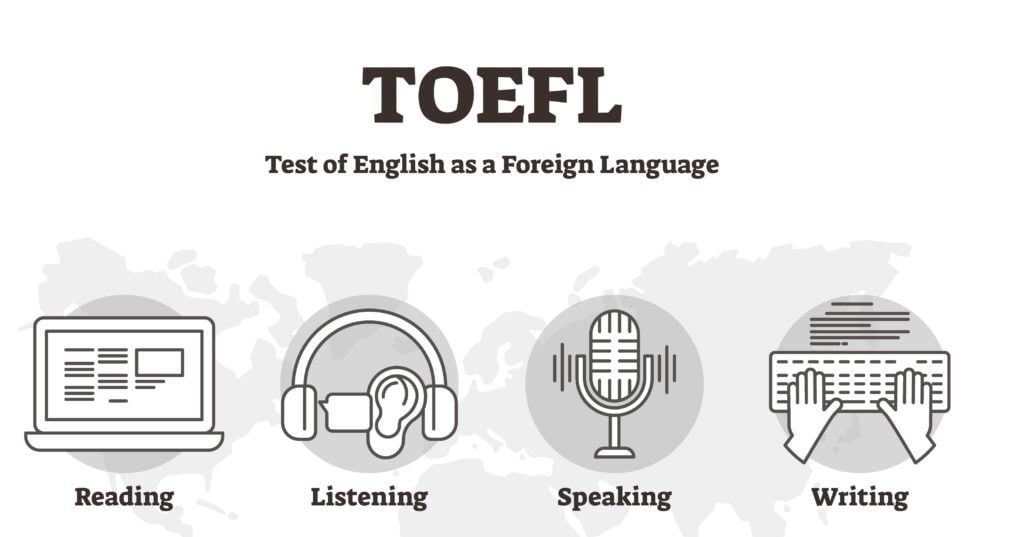 | Test section | Number of Questions | Timing |
| --- | --- | --- |
| Reading | Maximum 40 | 54-72 minutes |
| Listening | Maximum 39 | 41-57 minutes |
| Speaking | Conversation | 17 minutes |
| Writing | Two writing tasks with variable number of questions | 50 minutes |
Reading module. This can last between 54-72 minutes, and has a maximum of 40 questions based on reading texts, and responding to questions with the information you find.
Listening module. You can expect the Listening component to take between 41-57 minutes. The examinee has to answer a maximum of 39 questions regarding what they hear in recorded audio conversations. Normally, recordings are played only once.
Rest. The candidate is given a 10 minute break.
Speaking module. This is the shortest segment of the TOEFL at just 17 minutes. You will be expected to give your opinions about everyday topics, as well as give verbal responses after reading short texts and listening to recorded conversations.
Writing module. Here TOEFL uses a fixed time of 50 minutes, which is divided into two separate writing tasks. The exact type of questions used can vary between tests.
As you can see, TOEFL can take almost four hours to complete. Due to the long duration of the test, building your tolerance for mental fatigue is an important skill for you to integrate into your preparation.
How Does TOEFL Scoring Work?
The highest possible score in TOEFL is 120 points. A maximum of 30 points can be achieved in each of the four modules in the test.
There is no penalty for incorrect answers, so you should always attempt every question in your test even if you have to guess.
Note that you are first awarded raw points for your correct answers, which are later converted into your real score for that test module. The way this is calculated is different for each section of the test. For example, a raw score of 6 in the Writing section becomes a real score of 20, while a raw score of 11 on the Speaking test is a real score of 21.
TOEFL scoring for Reading and Listening
These modules consist of selecting the right option from a predetermined list of potential answers, which are accompanied by a text or an audio of a conversation, respectively.
| Maximum raw scores | Maximum true scores |
| --- | --- |
| Reading: 45 | Reading: 30 |
| Listening: 34 | Listening: 30 |
For single-choice questions there is one correct answer out of four possible answers, and getting a question right gives you 1 raw point. An example of a Listening question might be something like this:
According to the scientist you heard in the recording, what did Norman Bowen's experiment show about mineral formation?
That different mixtures of magma freeze at different temperatures
That different mineral can be formed from the same mixture of magma
That different rates of cooling produce different sizes of mineral crystals
That different minerals are formed at different temperatures of magma
Each multiple-choice question is worth 2 or 3 raw points, and sometimes has more than one correct answer:
What are the bones found in the Lascaux caves believed to indicate?
Wild animals sometimes lived in the cave chambers.
Artists painted pictures on both walls and bones.
Artists ground them into a fine powder to make paint.
Artists developed special techniques for painting the walls.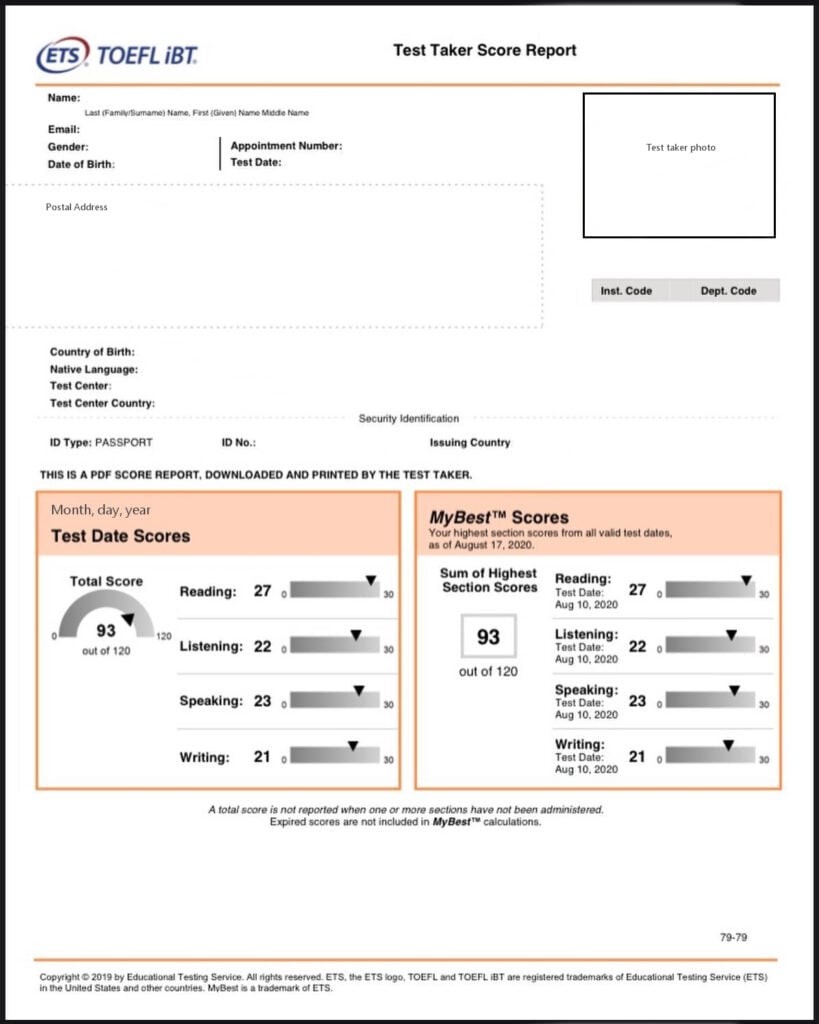 Test of English as a Foreign Language Scoring for Speaking and Writing
The Speaking and Writing modules are assessed in a less binary way, allowing the examiner to interpret the quality of your answers.
In the Speaking section, you can expect to be asked 6 questions that you have to respond to verbally. Each of your answers is graded on a scale of 0-4, with 0 being the lowest score possible, and 4 the highest.
For the Writing module, the candidate is given two freeform tasks that are scored between 0-5.
| Maximum raw scores | Maximum true scores |
| --- | --- |
| Speaking: 24 | Speaking: 30 |
| Writing: 10 | Writing: 30 |
As mentioned at the start of this section, your answers here are given in a freestyle format, and you can benefit from knowing how the Speaking and Writing sections are graded.
For the Speaking section, both an assessor and artificial intelligence software measures the following factors in your answer:
Delivery. Try your best not to speak too quickly, despite the pressure of the situation. Clarity and organisation are the most important characteristics of a good Speaking answer.
Language use. This refers to both the vocabulary and precision of the language you choose to express your ideas.
Topic Development. Here, you are being assessed on your ability to build a narrative on the topic of conversation. Higher scores in this area are for those answers that offer more complex ideas.
In the Writing module, your two tasks are marked with these criteria in mind:
Grammatical and lexical variety. Your writing should give the impression that you can change tenses naturally and without difficulty, as well as make use of less common vocabulary when necessary.
Progression and coherence. The examiner wants to see that you are able to create a text that follows a structure that has a beginning, middle, and an end.
Demonstration that you have understood the task properly. Many candidates read the question too quickly, causing them to partially misunderstand the task. Take your time to carefully read what you have to do.
What are MyBest Scores?
MyBest is simply a mechanism that allows you to improve your TOEFL score, and has the same status and validity as if you had achieved these results all on the same day.
TOEFL MyBest scores refers to the practice of taking the candidate's best scores from each module in the last 2 years, and using them to calculate the final score.
This initiative is designed to help examinees by prioritising their strongest test performances, compensating for factors that negatively affected their results which were not necessarily related to their overall English skills.
In the following example, this student's best results for the Reading and Writing sections were in their first and second exams.
| Module | Exam Date One | Exam Date Two | Exam Date Two | MyBest Scores |
| --- | --- | --- | --- | --- |
| Reading | 24 | 23 | 23 | 24 |
| Listening | 19 | 20 | 22 | 22 |
| Speaking | 20 | 20 | 21 | 21 |
| Writing | 21 | 23 | 22 | 23 |
| Total Score | 84 | 86 | 88 | 90 |
Due to the MyBest scoring rules, this candidate was able to have their previous results within the last two years count towards their Total Score.
How to Prepare for the TOEFL Test
There are numerous approaches and resources you can use in your preparation for the TOEFL exam. For example, you can prepare on your own with free and paid resources, or sign up for a course specifically for the TOEFL exam. In this section you'll find advice on setting your score objectives, choosing the right study books for your needs, and deciding what kind of learning support you could benefit from.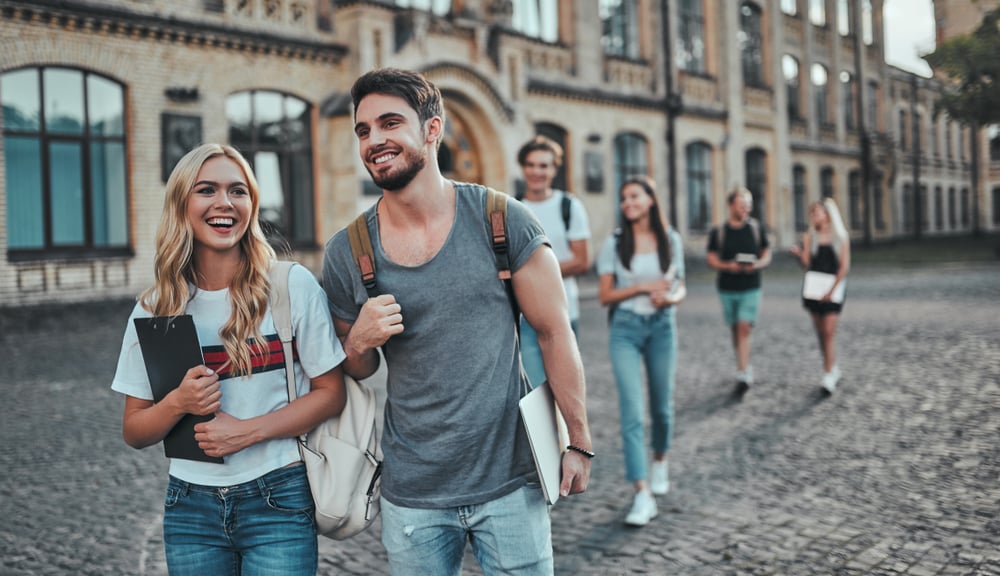 Getting Started with your TOEFL Preparation
First find out the scores that your prospective universities, colleges, or employers would accept. This way, you can establish what your TOEFL score goals are.
You could create a list similar to the following example and save it for reference:
| University | Minimum TOEFL score required |
| --- | --- |
| Princeton | 100 |
| MIT | 90 |
| Purdue University | 80 |
| Oklahoma State University | 79 |
Decide how much time you intend to spend preparing yourself for the test. If you believe that your English is almost good enough to earn you the score you need, then a month of committed preparation is probably sufficient. On the other hand, if you know that your English skills still need some improvement then you should be thinking more in terms of a three month study plan.
In the case of having a deadline to meet for a job or university application process, then you already know how much time you have. If you don't have much time to prepare, then ideally you should be trying to study for more than six hours per day. A more distant exam date allows you to adopt a more sustainable study routine.
Determine the skills that need improvement.
With your objectives in sight, now would be the ideal time to take an official practice test from ETS and see how your results compare.
Your score in each of the four modules will reveal the areas of your English abilities that need the most improvement, and this will inform your study priorities for the coming weeks of preparation.
How to Get Support for the Test of English as a Foreign Language
Preparing for the TOEFL can be intense, so we need some support and community to help us stick to a disciplined and productive study plan.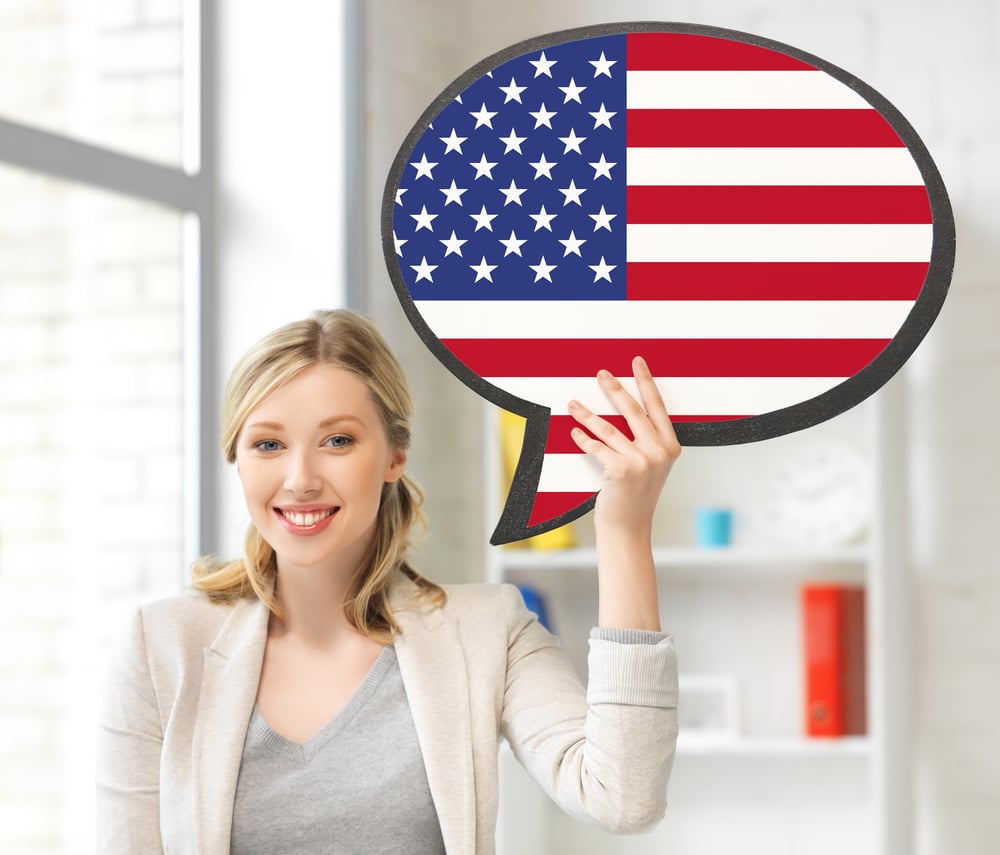 Those candidates who already have a considerable level of English proficiency can probably enjoy success working independently, but learners who need to improve their basic skills can benefit greatly from taking a course, hiring a teacher, or attending language exchange groups.
All of these options have their advantages and disadvantages, but something they share is that they all make you accountable to somebody. This will help you to establish a routine, with the added bonus of enjoying the process more!
To support your efforts of studying at home, you can take advantage of some of the best materials that have been produced for the test. Below are some of the most recommended books for TOEFL preparation, with pros and cons featured for each.
Official guide to TOEFL IBT. With CD-ROM
Pros:
The most official source of information.
Considerable number of questions to use.
Speaking and Writing ratings
Includes 4 full official tests
Cons:
A recurring criticism of this book is that not enough explanation is given on why a sample answer is satisfactory or unsatisfactory.
There is not enough material for the Speaking module to offer significant support for this section.
TOEFL IBT Premier
Pros:
Includes 4 complete online practice tests that closely simulate the experience of the real exam. These tests also feature detailed answers and explanations.
Contains extensive information for improving your TOEFL exam strategies, in addition to the material designed to improve your English skills.
Comes with access to around 90 minutes of audio material, including full transcripts for you to consult while listening.
Cons:
Not an official TOEFL publication, being produced by Kaplan. There's a common opinion among users that the difficulty of the material used in this book doesn't exactly match that of official TOEFL materials.
The online practice tests don't allow you to focus your attention on specific sections, instead forcing you to sit the entire duration of a real test.
Cracking the TOEFL
Pros:
Offers more than 600 pages of helpful drills and step-by-step examples.
The authors are teaching professionals, and have written the book in a way that's engaging and helps to maintain the reader interested.
The book's emphasis on strategies is popular among TOEFL candidates who already have a considerable level of English proficiency.
Cons:
The editions of this book that were published prior to August 2019 contain outdated information, but continue to be available for purchase at major bookstores. Be sure to only consider publications after this date.
Only one full practice test is included.
TOEFL Go! Official app for Android and Apple
This is the official app from ETS, and provides the most reliable and up-to-date information for users for that reason.
One of the most popular features that TOEFL Go offers is their 4-Skill Sample, which is free of charge and allows the user to test themselves in each of the four modules: Reading, Listening, Speaking, and Writing.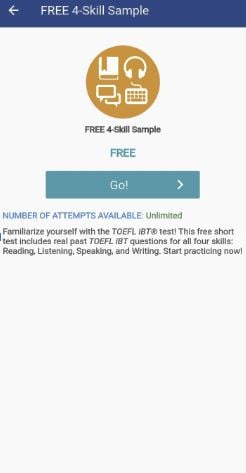 Users can also benefit from having quick access to the information on the scoring system and general tips that the app includes, in order to remember and internalise this essential knowledge early on.
The majority of the app's useful study materials can be found in the Library section:
A free sample is provided for each of the four TOEFL modules, but in order to access any of the practice tests on the app then you will need to pay a fee, starting from $5.49. Since this price is just for one individual practice test for one specific module, the app quickly becomes rather expensive if you wish to use it to its full potential.
If you combine the prices of a practice test for each of the four modules in the exam, the total cost would come close to that of an official TOEFL study book.
TOEFL Go might be an appropriate resource for those candidates who have already identified their weakest section of the test, and would like to have some extra tools in their pocket for focusing on improving this in their free time.
However, as a means of improving your English in a general sense, depending on TOEFL Go may be unrealistic.
In the case that you have an intermediate level of English and plenty of time to prepare for the test, you can consider signing up for a language course specialised in passing the TOEFL.
What Happens if I Fail The TOEFL?
Remember that the TOEFL scoring system uses a scale of 0 to 120, and your score demonstrates your English proficiency in each of the four modules of Reading, Listening, Speaking, and Writing. For this reason, what determines whether you have failed or not depends on what the score requirement is for your prospective university, employer or organisation.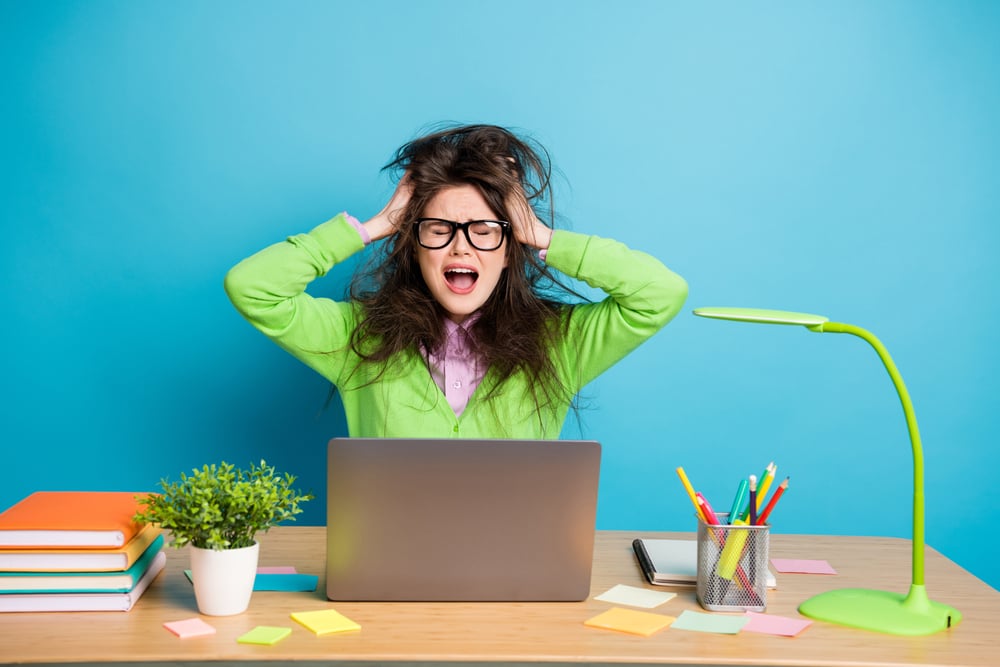 Your next step depends on the reason why you missed out on your minimum goal score.
Here is a list of possible scenarios:
Lack of familiarity with the format of the TOEFL. If you know that your English level is sufficiently strong to earn you the scores you need, then the issue may have been that you could have learned more in-depth about what kinds of questions to expect, and also what examiners are looking for.
English skills need to be improved more. For those people who tried the test and struggled in various stages with the tasks, then it may not be worth your time and money to immediately book another exam date. Instead, take the time you need to improve your English.
Problematic study habits. This could be related to a sporadic study schedule, or even using books and online resources that are unintentionally misleading.
You feel that your Speaking and/or Writing section was assessed incorrectly. It is possible to request ETS to have another examiner grade your Speaking and Writing modules, but this is not an option that normally works in the candidate's favour.
Getting another assessment from TOEFL costs $80 for each module. This means that the cost would be comparable to simply booking yourself another test when you feel more prepared. Also, the person reviewing your exam submissions could even give you a lower grade than you originally had, making this a high-risk and unattractive option.
When you've prepared yourself enough to go to your TOEFL test with a feeling of confidence, sign up and don't look back. All of your time spent improving your English skills and learning TOEFL strategies will eventually come together and give you the result you've been working towards.
Frequently Asked Questions
Is it hard to pass the TOEFL test?
The TOEFL uses a scoring scale of 0 to 120, meaning all candidates "pass" the exam with their own personal score.
The test involves some challenging factors that you should be aware of. Some of this include:
The TOEFL takes almost 4 hours to complete.
In the Reading section, there's an emphasis on academic language.
You're expected to notice small details in Reading and Listening, to understand subtle nuances.
For the Speaking module, you are next to other candidates also taking their Speaking test and this can be distracting.
You have to practise time management skills in order to get used to how long you need for each section
All of these elements can be overcome with deliberate practice, so you just need to organise your approach to the test appropriately.
Remember that what determines whether you have failed or not depends on what the score requirement is for your prospective university, employer or organisation. If you fail the TOEFL test on the first try, you can still fight for your dreams.
Is one week enough for TOEFL preparation?
Even those candidates who possess an outstanding level of English have to prepare their strategies and get used to the exam format in order to get the results that reflect their true abilities. For this reason, more time for preparation is recommended.
Is one month enough for TOEFL preparation?
If you already have a strong foundation of English, then becoming an expert in the format and structure of the TOEFL exam within just one month is possible, provided that you study for a minimum of 4 hours every day.
Is there a limit to how many times I can attempt the test?
What is considered valid identification on exam day?
This depends on the specific testing centre where you are taking the TOEFL, and also what your citizenship status is.
The ETS website does, however, provide some general guidelines for what constitutes a valid form of identification:
Must be a physical ID. All forms of electronic identification are not accepted.
Has to be an original document. This means that you can't take a photocopy of your I.D with you, as it will not be considered valid.
Should include your full name, date of birth, and a recent photograph.
As a general rule, TOEFL testing centres usually accept your original passport, and may ask for a secondary form of identification.
Does the TOEFL paper-based test still exist?
Yes. However, this is only available in a limited number of testing centres, and is progressively becoming more obsolete with time. The majority of candidates will find that their nearest TOEFL testing centre offers the computer-based test, due to the comparative ease of organisation and grading compared to the paper variant.
Is TOEFL or IELTS better?
The scope of this question is too wide for this article, but you can make a comparison between the two by checking out the IELTS complete guide.