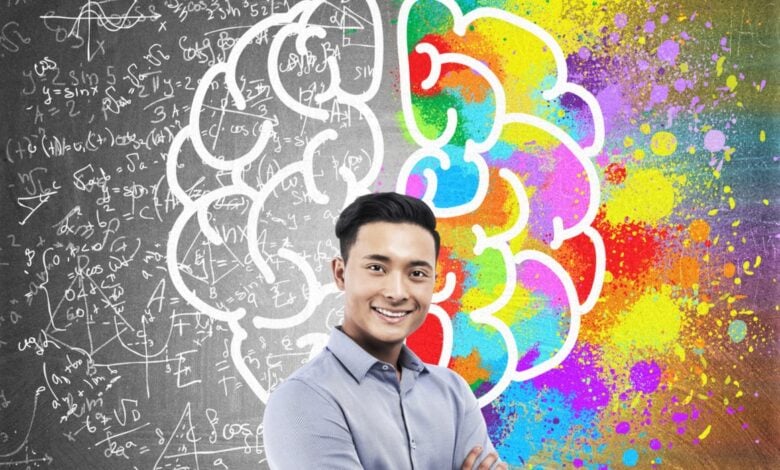 A Guide For Writing an Effective Personal Statement For University Admissions
When making your applications to your universities and colleges of choice, writing your academic personal statement is the first opportunity that you have to show your personality, to get across what motivates you, and ultimately to clarify why the admissions staff at your chosen university should accept you on the course you want.
Here you will find recommendations and advice on structure, content, as well as what mistakes to avoid when creating your personal statement for university or college.
Keep in mind that if you are applying to UK universities through UCAS you can only write one statement even if you apply to five different courses.
Types of Content That Should Be Included in Your Motivation Letter
Most probably you know that you would be an excellent addition to any university, but we often freeze when we're put in a situation where we have to explain the reason why. Writing about ourselves is not something most of us do under normal circumstances, so getting some practice before you sit down to write your first draft of your personal statement can help you organise the topics you want to speak about in your mind.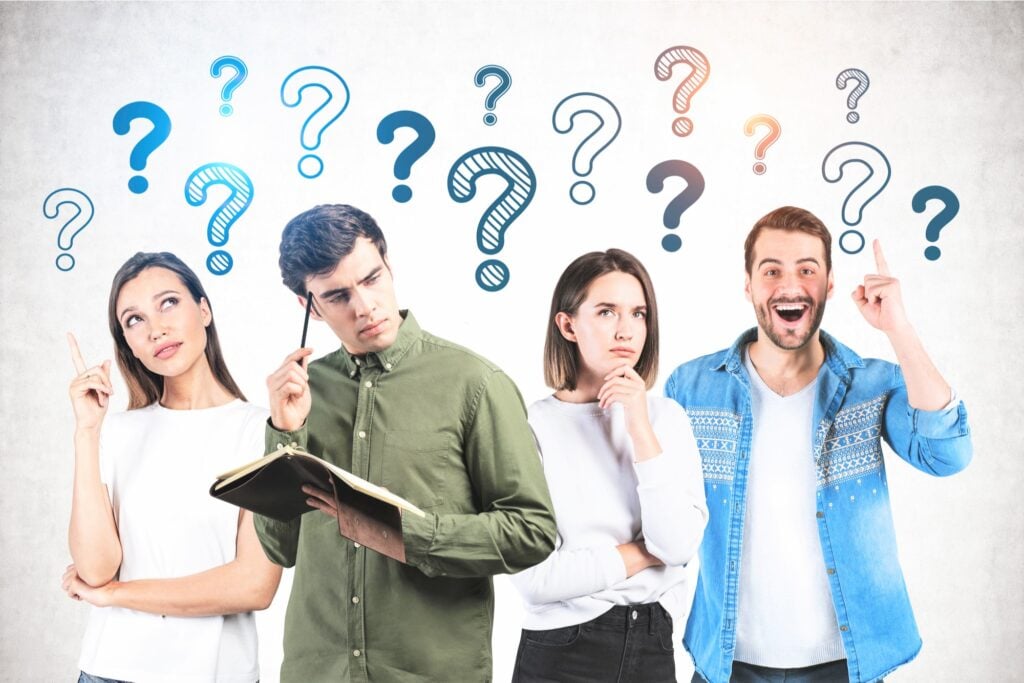 Below you will find two planning tables to help you quickly and easily clarify what kind of skills and information about yourself you should include in your motivation letter for university.
Consider sharing some information about how you arrived at this point in your academic life. What exactly makes you passionate about the course you're applying for compared to any other course?
What challenges have you faced and overcome? This doesn't have to be a dramatic example, but you can feel free to describe experiences such as conquering your fear of public speaking, being the only person in your family to go to university, and other ordinary situations. This is your chance to show off some of your virtues, such as how determined and hard-working you are when you have a goal.
Motivation Letter Content Planning Table
Using this table you can start to create a vision for what you want to speak about, and what story you want to tell the reader.
What course/courses do you want to apply for?
When did you become interested in the course/courses?
Are there any aspects of your current studies that relate to the course/courses that you have chosen?
Why have you applied to study this course?
Are there any parts of the subject that you especially enjoy?
What have you learned about the subject that has inspired you to want to study it at university?
What personal qualities do you possess that make you suited to this area of study?
What relevant experience do you have?


Work experience
Part-time work
Volunteering
Awards
Societies

What are your future career plans? How will the knowledge and skills gained through your studies help?
Around two thirds of your personal statement should consist of the information that you use to answer these questions, and to do that you have to be aware of the character limit that has been established for your statement. In the case of UCAS' personal statement, this is set at 4,000 characters (between 570 and 1000 words).
The remaining third of the personal statement should be about yourself and why you believe you're a good fit for the course that you are applying for, with this being focused on what would make you a valuable addition to the university. You should only include information that directly supports your case for studying at your chosen university, rather than talking about the dreams that you've had since you were a small child. The golden rule is that the more recent the information, the better, because Admissions Selectors want to know about the person you are today.
Filling out the table below and having it with you as you write your personal statement can help you remember to include the qualities that you possess.
Brainstorming For Skills to Include in a Personal Statement
As always, all information that you choose to include should build upon the narrative of why the university should select you for the specific course you are applying for. This can be easy to forget while you're expanding on your talking points.
| Skills | How can you demonstrate that you have developed this skill? | Why might this skill be useful to have at university? |
| --- | --- | --- |
| Commitment | | |
| Communication skills | | |
| Computer literacy | | |
| Confidence | | |
| Determination | | |
| Entrepreneurial skills | | |
| Flexibility | | |
| Interpersonal skills | | |
| Organisation skills | | |
| Problem solving | | |
| Responsibility | | |
| Team work | | |
| Time management | | |
| Using initiative | | |
| Working independently | | |
| Working to deadlines | | |
Even though there are no rules written in stone about how to write a successful university application, you now have the information you need to get started with creating a unique and impactful personal statement that demonstrates to your chosen university why you should be accepted as a student.
Writing a personal statement that truly manages to make the author stand out from the crowd is a process that can take days or even weeks to finalise, while you get feedback from your teachers, friends and family. For this reason, start drafting your personal statement today and you'll see that all you have to do is be yourself and present yourself in a way that is honest, authentic and enthusiastic.
Hopefully, your mind is buzzing with ideas of what you'd like to speak about in your motivation letter – just make sure you follow the etiquette of how to present everything before you get started!
How to Format a Personal Statement For University
One of the main decisions you need to make about how to present your statement is how many paragraphs should be used. While there are no absolute rules about what admission staff will like, it is generally accepted that between five and seven paragraphs with a maximum of 500 words is the best approach. The reason for this is that you have to touch on a variety of topics, and separating them in this way allows you to organise them logically and make your point effectively.
You should speak in the past-tense when sharing your story of how you got to where you are today as a student and individual. Towards the end of your personal statement, you can change to the present-tense to give the reader a sense of narrative and purpose.
For example:
"During my work experience placement, I had the opportunity to…"
"From time to time, I volunteer as…"
Again, although there are no rules with how you should write, there are some formats that are reliable and have survived the test of time. One example of a format that helps applicants write clear and concise statements is the following template:
Start by explaining why you have chosen this course, and very briefly let them know a little about your background. Keep it simple!
Demonstrate to the reader what you know about the subject by mentioning current developments or important research topics, and how they impact areas of society in a broader way. Universities are not just looking for people who can keep up with the news, but people who show vision and enthusiasm. Be sure to check out the downloadable prospectus that your preferred universities offer, to make sure you have really understood what is being offered.
Now is the time to speak about any extracurricular activities or experiences outside of academia that are relevant to the course you are applying for. If your experiences don't directly relate to the subject, you can try to explain how the skills that you developed during these experiences will be meaningful in the context of your university course. With that said, be careful not to exaggerate here, as you may later have to answer questions about anything you include.
Conclude your statement in a professional and formal tone by thanking the reader for their time, and expressing your eagerness to start university in the near future.
What to Keep in Mind When Writing Your Personal Statement
The way you write your personal statement gives the admissions committee an instant impression of how much care and attention you are capable of while producing an important piece of work, and for that reason we want to give the best first impression possible.
It's important to remember that the university is not trying to trick you when they ask you to tell them about yourself. They don't know you, and they would like to know more about what you do with your time, and where you would like to go in life.
Focus on common themes that your courses of interest share, and avoid including the specific course or university names in order to keep it general. Those students who are applying through UCAS can find information on important deadlines here.
With everything in the right place in your motivation letter, the next task is to learn how to make your motivation letter as interesting as possible, as well as avoid some of the common pitfalls and mistakes.
5 Tips to Make Your Personal Statement More Interesting
Maybe you already know what type of content you want to include in your personal statement, and you just need a little help with how to structure everything. The following suggestions are a good place to start:
An introduction that immediately stands out from other applicants. It's important to appreciate that the people who read university applications have seen a lot of the same thing, so this is your chance to be different and grab the reader's attention. This does not mean trying to be as unorthodox as possible, but just show your personality and don't try to impress the reader.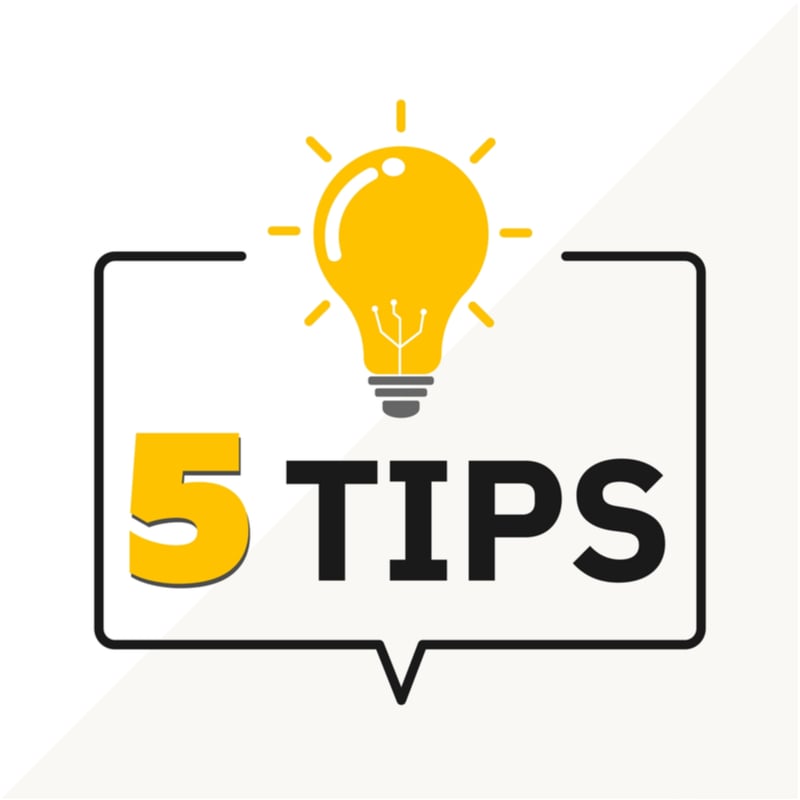 What your goals are and how the selected course will help you achieve them. To make sure that you give university tutors the impression that you fully understand what their courses are about, you should do some of your own research by reading the university's prospectus. These can usually be downloaded from their official website, and often include external links intended to help the applicant understand the approach of a particular course.
Why you have a passion for your chosen subject. Throughout your application, you should show how passionate you are about the subject in question. Was there an event in your life that made you pursue the path that you're on? Let them know about it!
Show ways that you have immersed yourself in the subject outside of the classroom. Admission tutors are looking for evidence that your interest in your subject continues even when your classes are finished for the day. A simple but effective way to speak about this is highlighting the books you have read on the subject, or workshops and seminars you have attended in your own time.
Always be honest about your reading habits, because almost certainly you will be asked a series of questions related to your reading list when you get an interview at a later date.
Your participation in clubs or societies. This does not need to be strictly related to the courses you are applying for, as admission committees value your intellectual and creative ability to relate your experiences to your subject of choice.
Consider focusing on topics such as public speaking, staying organised, and the discipline and perseverance required to excel in a sport. Speaking about your experiences in this way will communicate that you are a person that pursues their goals earnestly.
Common Mistakes to Avoid When Writing Your Personal Statement
Writing a personal statement is a process that can take time, and it would be a shame to commit the simple and avoidable mistakes that some students make. In this list you'll find some of the most common errors when it comes to personal statements.
Avoid using your application as a chance to show how many sophisticated words you know. This is likely to be distracting from the overall point of what you're trying to convey.
UCAS and other organisations all use software designed to detect plagiarism, which easily detects when applicants use parts of their colleagues' personal statements. Writing your own application is important, because you can be asked unexpected questions later during your interview.
Related to the previous point: always tell the truth!
Try to resist the temptation to procrastinate with getting started on your statement, as this is another common mistake that applicants make. This will be a process of writing multiple drafts, and getting your friends and family to proofread for you, and these things can take longer than you expect to get done.
Humour and quotes are usually inappropriate. This doesn't mean that you have to take an overly serious tone, but you simply never know whether the member of staff reading your personal statement shares your sense of humour. In the case of quotes, this is considered a cliché writing technique by most admissions officers, and if you do choose to use one then there should be a clear reason to justify it.
In the next section you will find some explanations from tutors at Oxford, Greenwich and Bangor University on their typical reasons why they might reject an application.
There are many potential reasons why admission staff might consider that an applicant isn't suitable for the requested course, and the following are some of the points of view that tutors expressed when asked to describe their usual reasons for rejecting a personal statement:

"I work at Bangor University, and I couldn't tell you how many times I've been reading personal statements and I see a sentence mentioning the name of a completely different university or course than the one the student is applying for. This makes a bad impression because it shows that the student hasn't really planned their application properly, and this qualifies as an instant rejection for me."
"Something I personally find off putting in their personal statement for Media Studies is when the student talks too much about their Dad who owns a radio station, or their Auntie who is a journalist. Not only is this irrelevant for us, but it gives the impression that the applicant is trying to look good based on the achievements of their family. I only want to know about the applicant and what motivates them."
From these professionals' perspectives we can see that a light, authentic and concise style is preferred. Even with their helpful points of view, you can benefit from checking out some visual examples of university personal statements.
Samples of University Personal Statements
Examining a diverse variety of university personal statements can help you get a sense of which tone and style you would like to use in your own statement, as well as the opportunity to observe some of the shortcomings or mistakes that have been made by others so that you can avoid making them yourself.
Below you can find two examples of personal statements from students, and a brief summary of their strengths and weaknesses. Also you can check out this enlightening two minute video from a Dartmouth Former Admissions Reader to learn what admissions officers look for in college applications.
Personal statement from a biochemistry student:
"When I was eleven years old, my father was involved in a road accident with a lorry. His injuries were quite serious, and he was only able to recover after receiving a blood transfusion. Ever since then, I've had the goal of working in transfusion science myself, to do for other families what those professionals did for mine. As I've had the privilege of knowing what I wanted to do with my life from an early age, I've been able to do extensive research into the skill set that these kinds of scientists must have. I consider myself an efficient and focused person, which are critical attributes when it comes to being responsible for patients' lives. I feel that I am academically prepared to take the next step on this career path due to my deliberate A-level choices in Biology, Chemistry, Psychology and Maths.
Due to studying both biology and chemistry, I've been able to develop laboratory skills that will serve as a good foundation for more advanced techniques at the university level. Maths has improved my ability to interpret numerical information logically, while Psychology has given me the chance to improve my writing skills.
During my time at school, I have always taken on positions of additional responsibility. I was elected as the form captain twice, and also Head Girl in my last year. This position was a challenge, because it was my job to represent my school at important events, but it was this challenge which sharpened my public speaking skills. I've received prizes for both biology and maths, and I was also awarded the Stubbs Cup, which I consider one of my main achievements.
In my spare time I go for long walks in the countryside with my two dogs, which are energetic huskies. Taking care of all their needs by myself requires discipline, since they are such a demanding breed. I also use this time to socialise with other people who are out with their animals, as I love to meet new faces. One of the reasons I'm excited about university is for the chance to meet so many new people.
Apart from that I also like to lift weights in the gym, because I find that keeping healthy makes me more motivated for other areas of my life. The gym I attend has a service that looks after clients' children while they work out, and I recently started working there because I love working with children. In order to work here, I had to earn my first aid certificate.
I think that a career as a biomedical scientist would be an enriching and satisfying career for me because it's a job that both improves and saves lives. Taking the next step to university has been my main aspiration for a long time, and I look forward to the challenges that it will bring."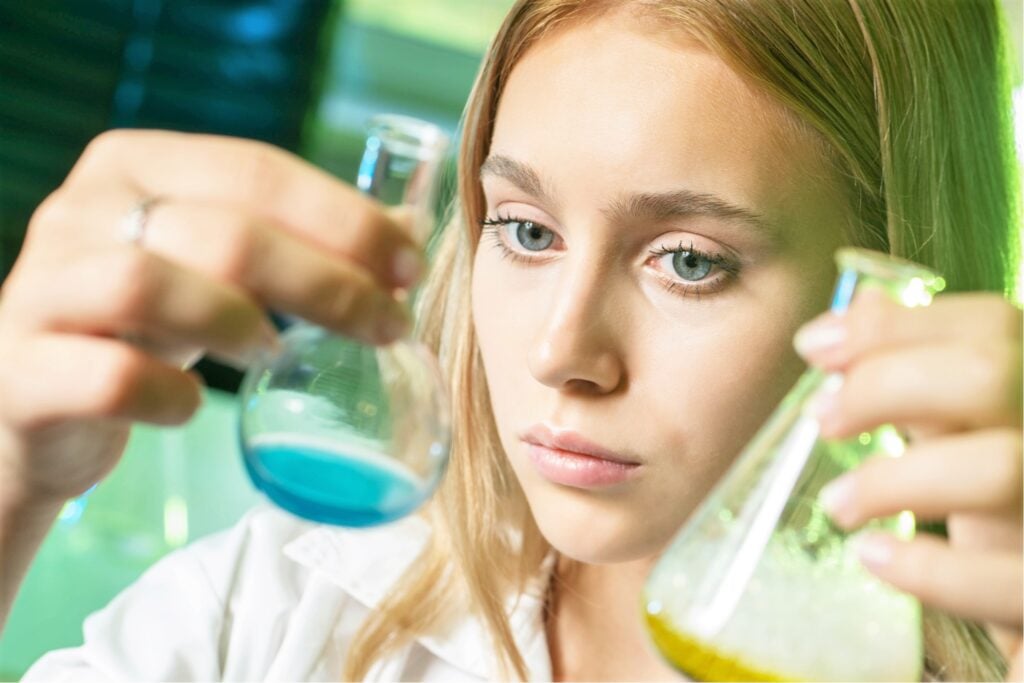 Pros
Cons

The applicant has clearly expressed the relevance of the laboratory skills they developed in their A-level studies to the course they are applying for.
He has written a concluding paragraph that uses a professional, positive tone that is appropriate for this situation.
The opening paragraph is unique and captures the reader's attention with a personal experience, and then makes it relevant to the course.
Separating paragraphs into six sections helps this statement look orderly and well-planned.

The student does not explain why they were awarded the Stubbs Cup. It would be interesting for the reader to know why, and also you should not assume that the admissions selector is familiar with this award.


Some admissions selectors may have the opinion that too many characters were used speaking about animals. You can mention these aspects of your life, but they should be relatively brief comments in order not to waste a lot of valuable space.
Personal statement from a drama student:
"From an early age I have always been fascinated by the stage. For me it's much more than entertainment, as I believe that a well-produced drama production can make an emotional impact on an audience. My main involvement with the craft has been through acting, however I'm also very interested in learning other aspects of theatre such as lighting and set design in a university setting.
For my GCSE Drama final production, a group of us produced a play based on a short story by A.L. Kennedy. Because there were only six of us in the group, we shared a lot of responsibility. I played one of the main characters and was also in charge of obtaining the props we needed. These tasks were enjoyable but the most challenging part of the production was to adapt the story for the stage, and produce a script as close to the original story as possible. This was a demanding but enjoyable job and really opened my eyes to the complexity of adapting stories to the stage.
As well as Theatre Studies, my other AS-levels are in English Literature, Sociology, and Biology. In English Literature we have just completed a module on plays in which we studied Death of a Salesman by Arthur Miller and Shakespear's Henry V. I go to the theatre as often as I can, and have seen many amateur and professional productions. My favourite playwright is Willy Russell. I think all his plays provide an interesting social commentary, and successfully blend comedy and tragedy. I have seen many musicals, but Blood Brothers is by far my favourite; I have now seen it four times! I am looking forward to discovering more playwrights while at university.
My interest in drama and the theatre takes up a lot of my social life. I have taken part in all my school's productions and am also involved in a local drama group 'The Bournemouth and Boscombe Light Operatic Club' – BBLOC for short. Every year we hold a major production, the most recent being Oh What a Lovely War. I value the experience of being part of this group as I get to work with people of all different ages. I also have a part-time job in a local Beefeater restaurant. This job has taught me the value of being able to work as part of a team, and I think helps me improve my performance within BBLOC and at school, as good teamwork is crucial to a successful production. I am looking forward to joining a drama society at university, and also possibly a film society, as cinema and film are another of my passions. I feel I have a lot to contribute to university life and hope you will consider me for a place at your university."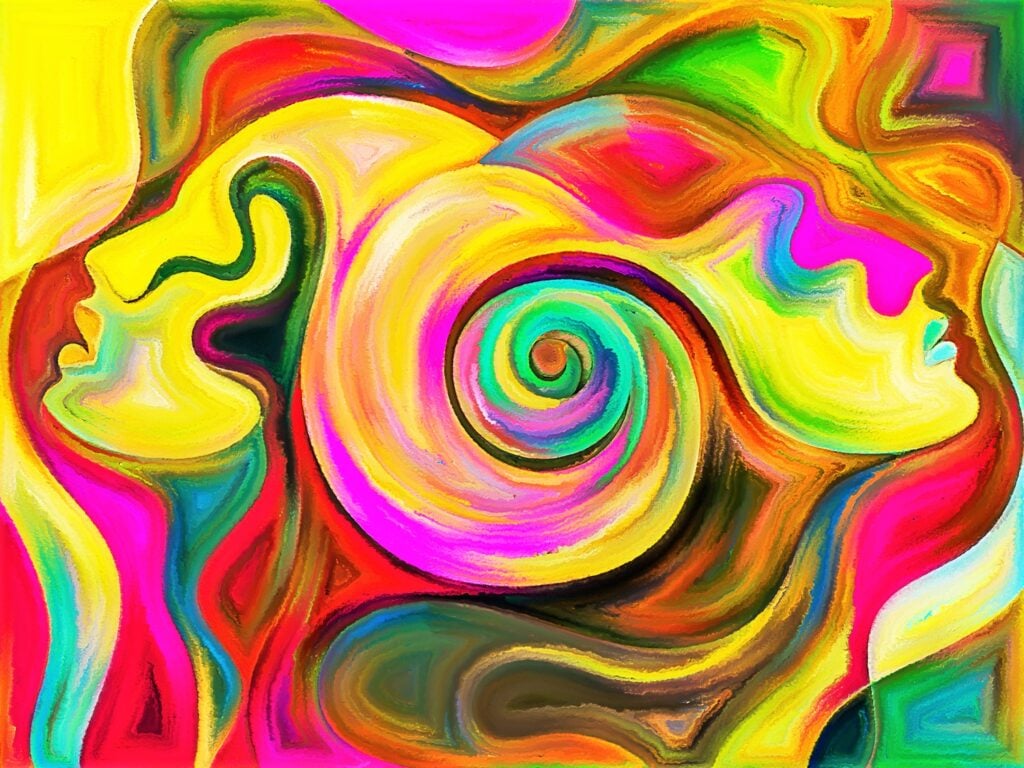 Pros
Cons

The applicant highlighted their involvement in student clubs and societies, which makes them seem like an enthusiastic and proactive individual.
Showing an understanding of the different aspects of drama besides acting. You should always try to show that you have a nuanced understanding of the course you are applying for.
Demonstrating the ability to work in a team is a good idea, as it lets the reader know you're a people-person.





The opening sentence uses the common cliché of "from an early age..", which misses the opportunity to grab the reader's attention with a unique introduction.
Far too much focus was given to drama. It's also necessary to show what some of your interests and achievements are outside of the subject, to give a greater sense of authenticity and personality.
The statement concludes by addressing the admissions staff directly, which is not the appropriate style to use. You should avoid writing in a way that makes this seem like a letter.
If you have made it this far then you now have a plan of attack for how to make an outstanding motivation letter – well done! Click here for tips on how to structure a strong academic CV and how to request notable letters of recommendation.
Frequently Asked Questions About Motivation Letters
What is the difference between a personal statement and a motivation letter?
The two terms are often used interchangeably, but if we want to get specific about it then in reality a motivation letter invites the writer to speak about the academic or work position they are applying for will be a crucial step in their career or personal development.
A personal statement's content is more likely to be oriented in the past, describing the activities and achievements that have brought you to where you are today.
In other words, very similar information appears on both documents, but the story that you're expected to tell with that information is where the difference lies.
What is the difference between a cover letter and a motivation letter?
A cover letter is usually used in the context of applying for a job position, with the intention of demonstrating how the experiences that you've had and the skills you've developed make you the perfect candidate.
Motivation letters are generally used for describing to the reader where you want to go in the future, and how that would become a real possibility by becoming a part of their organisation.
What should I write in a motivation letter?
The answer to this depends on what type of organisation you want to apply to, because the content and style can change significantly depending on the context. Just a few different scenarios that would change the delivery of your motivation letter might include:
Student exchange programmes
Internship positions
Scholarships
Job selection processes
Undergraduate education
Graduate education
The post above is intended to help anybody drafting their motivation letter in an academic context.