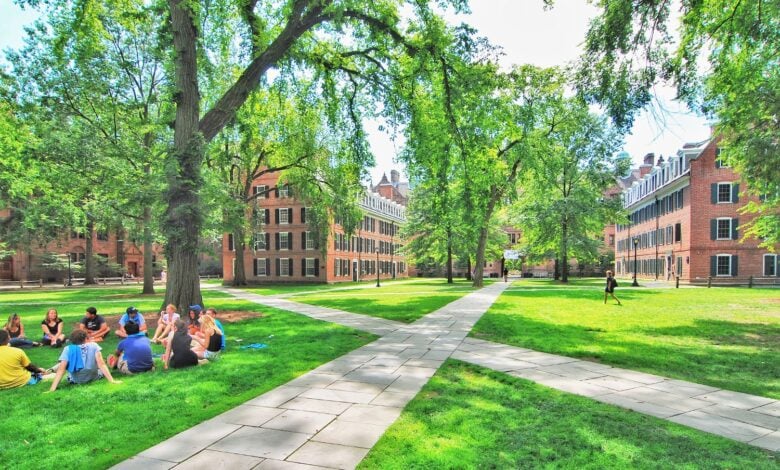 How to Pick the Right Student Accommodation
Deciding where you're going to stay during your studies is an exciting step that marks the beginning of a new era in your life, and care should be taken to make sure that the student accommodation you choose to live and study gives you the environment that you need to succeed.
In this guide you will find diverse types of student accommodation, as well as advice and tips that will help you choose the right one for you.
The 4 Most Common Student Accommodation Types
Let's start by considering the different alternatives of student accommodation, with their benefits and drawbacks.
The main types are:
University-owned student halls
Private third-party student halls
Independently rented accommodation
Living at home / homestay
Let's look at some of their potential pros and cons.
University-owned Student Halls
Pros:
University-owned student halls are normally the most affordable housing option overall.
These buildings tend to be situated near the corresponding campus, and sometimes even on the campus itself.
Allows better Immersion in the student social experience.
Easy access to student support services from your university (repairs, mental health services, and more)
Cons:
Although universities usually offer students their own individual rooms, it's typical to have to share common spaces with numerous other roommates.
Some universities don't offer the option to opt out of on-campus catering. For those who prefer to manage and prepare their own meals every day, this would be an unnecessary expense.
In the case of Universities Student halls in the UK, you may not be guaranteed a spot in university residence buildings if you have to use UCAS Clearing.
Private Third-party Student Halls
Pros:
These kinds of student halls are normally in desirable locations for young students, and tend to offer a higher quality living environment than the more basic spaces that are provided in university accommodation.
Applying for a room is as simple as making your reservation on the company's website, with no extra bureaucracy to navigate. This can be especially useful for those students who have been unable to get university accommodation due to their circumstances.
Depending on the organisation, you may be given a choice of what kind of room you prefer. This is in contrast to how universities function, where students are often provided a room randomly and without the opportunity to change it.
Cons:
The fees are higher than university student halls, and the price you see advertised is unlikely to include the bills. Be sure to read all of the conditions first, especially if the fees seem too good to be true.
Just like university accommodation, you have to hope you get to live with people that are tidy and respectful of your peace and quiet.
Your roommates may be studying at a different university than you, which can potentially make it difficult to connect socially.
Independent Renting for Students
Pros:
You get to choose which neighbourhood or borough you live in, as long as your financial situation allows it.
For those students who are looking for an experience that pushes you to develop your independence, living alone or with other flatmates who aren't necessarily students can force you to become self-sufficient.
Paying your rent consistently on time can boost your credit rating if you sign up to MoneySavingExpert. This is particularly recommended for those students who have the intention to request a credit card or a loan one day in the near future.
Cons:
Young people, and particularly international students, could be at risk of having an unethical landlord in a privately rented house. Some of the most common problems that students can have with landlords include not being provided a contract, or having difficulty getting the landlord to perform maintenance and repairs. You can consult the UK's basic tenant rights here. Any deposit that you provide your landlord has to be put in a tenancy deposit protection scheme within 30 days of receiving it, in case of dispute.
As you won't be living with other students, it can be difficult to meet new people and develop a social life at the beginning of the academic year.
Depending on the city you wish to study in, renting private accommodation could be prohibitively expensive, even when sharing with other tenants. In these cases, university student halls are the best option to take.
Homestay
Pros:
Ideal for students who prefer a more relaxed environment than the traditional student scene.
If you want to perfect your language skills, living with a family lets you practise their native language in an everyday context. Apart from the language aspect, you'll be able to more quickly assimilate the local culture in this context.
Cons:
Since you are going to be living in someone else's home, you have to make an effort to fit into the family's lifestyle. Of course, the majority of homestay families are friendly and accommodating, but there is always a question of chemistry and compatibility when living with other people. It's important to remember that you are a guest in this situation.
The prices are set by the families themselves, meaning that it's difficult to have any guarantees about what kinds of prices to expect. Additionally, these prices can be changed while you are already living there.
Now that you are familiar with the different types of student accommodation, it will be useful to continue reading to understand what aspects to consider to make the best decision.
3 Major Factors to Keep in Mind When Choosing Where to Live as an International Student
The Right Location to Live as a Student
As we get closer to the centre or downtown area of any city, we see rent prices increase. One mistake that many students make is deciding to live far outside of the central zone in order to keep their rental fees down, without considering that this forces you to spend more time on public transport every day.
Not every university is located in the city centre, however, so the viability of this living option depends on the specific city in question.
The People You'll Be Living With
On-site university student halls and private third-party accommodation providers normally give you the option to choose whether you would like to live in single-gender or mixed housing. Additionally, students from the same year of study are normally assigned to the same housing, which can help you connect with everybody socially.
If you plan to live in private rented accommodation, the most likely scenario is that you will have flatmates from a range of age groups and professional backgrounds. This is not a problem for many people, but being aware of the differences of environment you can find within each type of accommodation can help you make a decision.
In case you have to share a room, a residence or a house, take into account these useful tips for successful living conditions:
Respect each other's privacy
Respect the belongings of others
Agree on a cleaning schedule
Maintain good communication to avoid any smaller issues
Accept differences in people, be flexible about different ways of thinking and living
Find some time to do things together and get to know each other. Be friendly without expecting to be best friends
Check this video to learn more about things to expect when sharing at student accommodation.
Checking the Property and Your Tenant Contract
Inspecting your tenancy agreement and accommodation is an essential part of making sure a place is right for you, so feel free and entitled to ask your landlord for the chance to look at everything without feeling pressured.
One of the main conditions to look out for in your tenancy agreement is whether your contract is for you as an individual, or for the entire group of people living in the property. This is important because if your contract is a joint tenancy agreement, then you could be responsible for compensating other tenants' missed rental payments. This is obviously not what any student tenant wants!
You should also clarify with your landlord what the procedure is for when repairs and maintenance work are needed, as it is their responsibility to keep your rented property at a high standard.
When it comes to viewing the property for the first time, the more obvious factors that many people remember to consider include the size of your room and how much storage space you'll be given. However, we should also be looking for any signs of dampness, faulty plumbing or electrical setups, and similar issues that will affect your quality of life in the weeks and months to come.
Once you have your student accommodation contract, the next step is to decide what to take with you to your new residence and what to leave at home.
All You Need to Know About Moving into Private Student Accommodation or into a University Student Hall of Residence
There are a number of things that you may wish to be aware of before moving into your new student living accommodation:
Not all accommodation options provide towels or bed clothing, such as sheets and blankets. If not, then you will have to bring your own or quickly make a visit to your nearest department store after arrival.
Similarly to the previous point, you may have to bring your own cooking utensils. Some university residences or third-party accommodations provide either very basic equipment or none at all, so you may wish to come prepared.
Prioritise the essentials before anything else. On your first day of living in your new student accommodation, you're going to be settling in and meeting the new faces around you, so your TV doesn't need to be transported immediately. Take the opportunity to pack everything you need, and then you can add your luxuries another day when you're less busy!
Make sure you are provided with an inventory of your room, which is for the purpose of describing the condition of the accommodation before your tenancy begins. This is often essential for getting the full amount of your deposit money back from your landlord, where relevant.
Accept help with moving your belongings. As anybody who has ever moved house will happily tell you, this can be a very physical task. If a friend or member of family is able to help you with your boxes, the process is much easier.
Take the time to create social connections in shared living situations. You are going to be living with these people for a considerable period of time, so it's in everybody's best interests that you live in a pleasant environment.
Make yourself at home and do a little decorating. Take the chance to personalise your living space with plants, posters, or even lamps. This can add a personal touch to your stay, but just make sure you don't make any permanent changes to the property (for example, painting the walls) without having permission.
Try to be conscious that you're sharing your living space. This can mean keeping common areas tidy and clean, washing up diligently, or keeping the noise levels to a minimum when you know other people are resting or studying. Of course, nobody is perfect, but making an effort to be a pleasant and considerate person to live with will be appreciated by your roommates.
10 Top Tips to Pick the Perfect Student Accommodation for You
Finding student accommodation is one thing, and picking the best one is another. Here is a selection of tips to guide you in the right direction:
Start looking for accommodation early! Obviously, there are hundreds of other students in a situation similar to your own who are also looking for housing options. The best rooms get taken quickly, so don't delay in getting started with your search for the right place to live.
Think about the services and amenities that each option offers. One of the main advantages of living in university accommodation is having easy access to student services, which might include counselling, career advice, disability services, and more. On the other hand, many private third-party student halls offer on-site facilities such as saunas, bar lounges, and games areas. You have to identify what's important for you to have on your doorstep.
Consider a walkable and bike-friendly location. Living in an area that is easy to get around without depending entirely on public transport will not only save you money, but will also incorporate physical activity, social opportunities and sunshine into your daily routine.
Think about how you plan to meet new people. A significant number of students who live in private rental housing express that they have experienced loneliness during their stay. This effect can be even greater for international students, so you should have a realistic idea of what you will do for a social life if you live off-campus.
Look for a friendly atmosphere. No matter what kind of accommodation you intend to live in, you should be looking for signs that the people responsible for your housing are approachable and happy to talk about your doubts and anything you might need. If university staff or landlords make it hard just to speak with them, then you may not be in the right place.
Choose accommodation that has a reliable internet connection. One of the first complaints that students make in reviews about their accommodation is almost always about a frustrating Wi-Fi connection. This isn't surprising, because students need constant internet access to get their assignments done. Make sure you look for other students' opinions about the internet quality in your accommodation before you commit.
Make sure you're in a safe environment. Are there security guards and surveillance cameras? Do you need a special keycard to get in? What action can you take if your roommates bring people home that make you feel unsafe? These kinds of questions are the ones you need to be asking to assure that your living space is going to be secure.
Choose accommodation that isn't too far away. Consider the commute that you would be prepared to make every day to get to your classes comfortably and on time. If you decide to live in housing that isn't provided by your university, make sure you are aware of the typical traffic situation in the morning.
Accommodation with the bills included is convenient. You already have a busy schedule as a student, and having to take the time out of your day to pay your bills manually is an annoyance you don't need. Make life easier for yourself by finding accommodation that automatically charges you when it's time to pay.
Look for flexible and student-friendly contract terms. Some accommodation providers only allow you to be a tenant if you commit to renting the apartment for an entire year, which conflicts with many students' plans to work or travel during the summer months. Don't be afraid to spend a little more time looking for the right place.
FAQs About University Student Accommodation
What are my options if I can't afford university accommodation?
Every university has a financial advice service, and you can consult their staff ahead of time to confirm whether you could be eligible for a bursary to help you with the various costs associated with going to university.
What should I take to my student accommodation and what should I leave at home?
Many students take some personal effects to add some personal decorations to their living space, which might include framed photos, posters, or your favourite plant.
In terms of what you should not bring, this would include expensive or sentimental objects that would cause you distress if lost or stolen. In general, the most expensive item you need to bring with you as a student is a laptop or a tablet.
Do I have to use the university's meal plan if I live in their accommodation?
This depends on the particular university that you are applying for. Some universities have a requirement that anybody staying in their accommodation has to use the catering service, while others don't impose any rules in this regard. If in doubt, you should contact your university of choice.
Can I access university student halls after getting a course through UCAS Clearing?
Strictly speaking, it is possible to get a placement in your university's student accommodation if you have been admitted on a course through the UCAS Clearing function. The problem is that it is unlikely that there are any rooms remaining by the time you have found a course via Clearing, as the competition is normally fierce.
If you're sure that you want to live with other students during your time at university, your first course of action should be to look for private student accommodation through reputable websites such as MyStudentHalls, or AccommodationForStudents.com.
Can I apply for university accommodation with a conditional offer?
Yes! You can request accommodation as soon as you have accepted your conditional offer from your university of choice, and you should do so as early as possible.
Be aware however that your accommodation is not guaranteed until you have made the reservation prepayment, which you can complete once the university sends you their offer of occupancy.