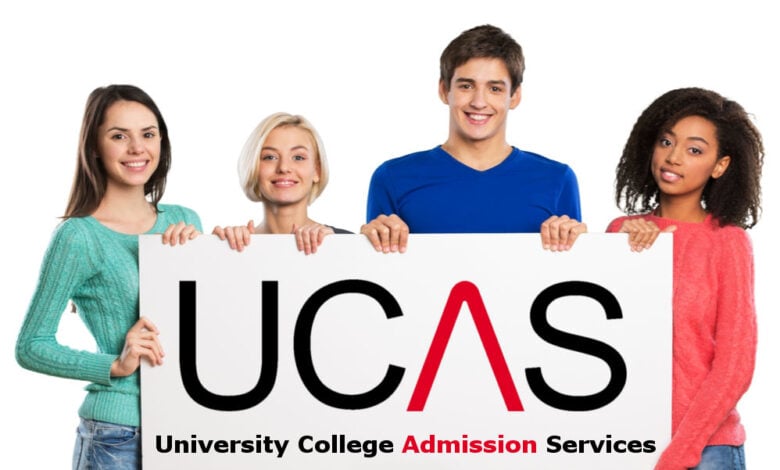 Applying to UK universities through "The UK Universities and Colleges Admissions Service" (UCAS) as an international student can seem like an intimidating prospect before you start, so this UCAS Guide for International Students will help you understand the entire application process. You will learn the easy steps you need to take to get closer to your goal of living and studying in the UK.
Here you will discover, among other things, how to register with UCAS and fill in an online application form, called a "UCAS form", which you will submit from your computer. It will be sent automatically to all the universities you have chosen, meaning that you don't have to send each one individually.
What is UCAS?
UCAS is an organisation whose main purpose is to provide admissions services to prospective university students, both domestic and international. This institution acts as an intermediary for the almost 340 universities and colleges within the UK, offering an online platform where prospective students can upload all of their relevant documents for applying to university.
8 Steps For International UCAS Applications
This section of the UCAS guide for international students will help you to sign up, and also includes guidance for selecting your academic start date, linking your current school or college to UCAS, and shows you how to manage your personal statement and references when applying to multiple universities at the same time, and much more.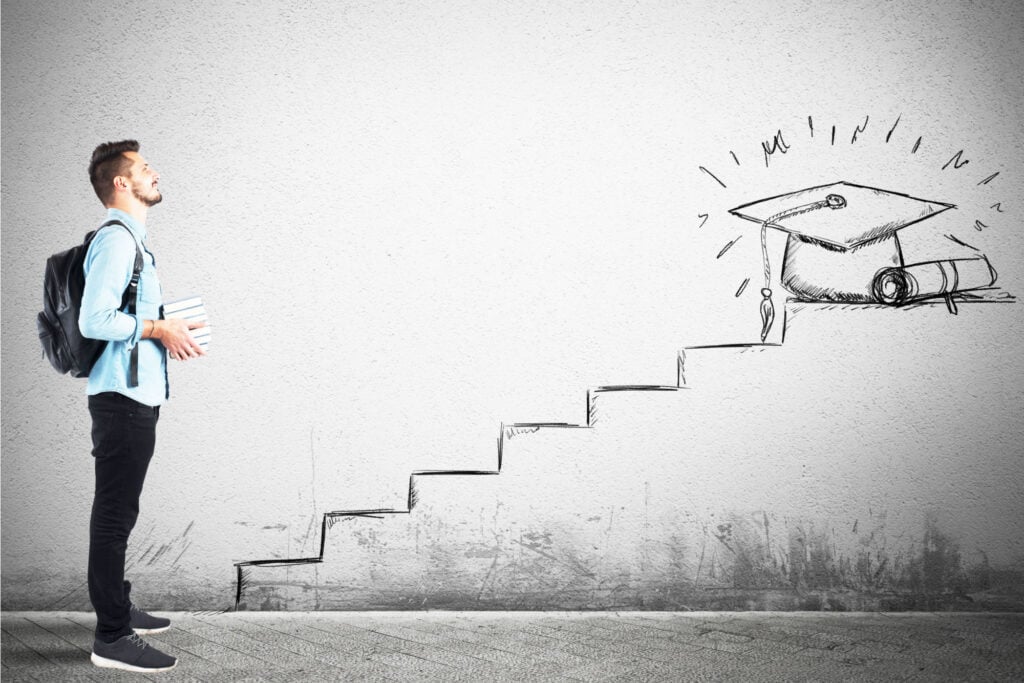 To make your UCAS application to several higher education institutions at the same time, the important thing for getting started with your UK university application process is to first decide what you want to study, then select your preferred UK universities and find out which starting dates you might be interested in. If you are still unclear about what studying in the UK involves, we recommend that you first consult the ultimate guide to studying in the UK, written especially for international students, and then return with a fresh perspective on how to make your UCAS applications.
If you are ready, we'll walk you through the steps you need to take to complete each section. The process is much simpler than many students believe, so let's get started by visiting the UCAS portal to register a UCAS account.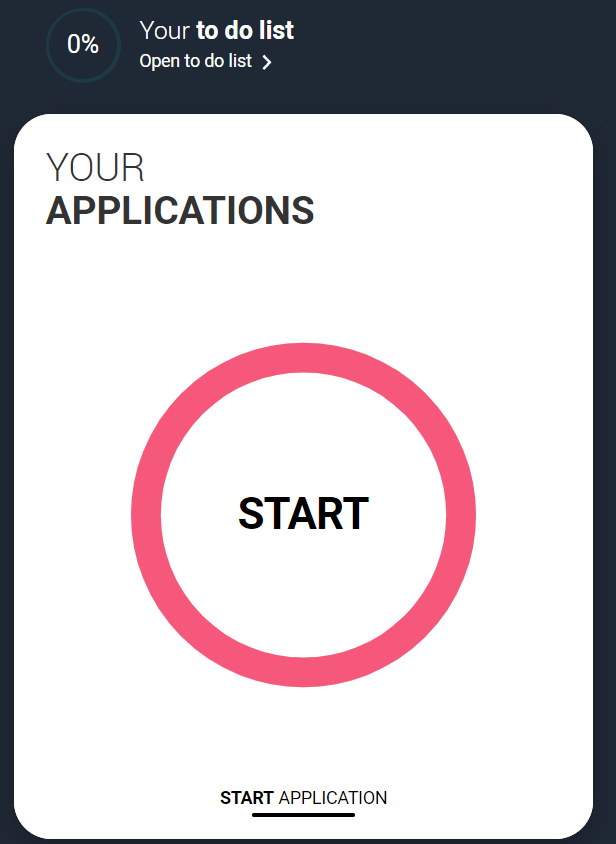 The first step of UCAS signing up is purely about providing your basic information. This information includes your email address, full name, and the password that you would like to use. Be sure to provide a valid email address, because you will need the verification code that UCAS sends you to finalise your account creation.
Next, you have to indicate the academic year that you intend to start studying in, as well as the subjects you are interested in pursuing. As an international student, this is where you select your location, and this customises the interface that appears afterwards.

After this step you should now find yourself on the UCAS Hub page.The main function of the Hub is to show you the progress of your UCAS application, and the steps that are still pending completion.

On this page you can also consult the relevant university deadlines for tasks that must be completed during the application process.The final deadline for applications from international students is usually in the middle of October, with some variation depending on the university in question. If you miss the final deadline, you still have the possibility of using the UCAS Clearing function, which is normally used for helping unsuccessful applicants find placements on a course.
Selecting the level of studies and the universities you want to apply to. After clicking on the Start button, you will then have to select whether you are interested in Undergraduate or Postgraduate studies. From here, you will then be asked whether you would like to connect your UCAS application with your school or college, so that your institution can support you more effectively. This feature is only available for those institutions that have successfully registered with UCAS. After answering yes or no to this option, you have to select between one and five university options.

If your intention is to apply to more than one university, it's crucial to keep in mind that the same personal statement is submitted to each of your university choices.




After clicking on 'Add choice', you will find the University and College search box, in which you can find almost every further education institution registered within the UK. You will also have to enter the exact name of the course that you are applying for, which can be consulted quickly on the university's website.




Save your choices, and you should now see your application status updated with your first choice.
The next step you should take is to complete the Education section of your application, which is where you declare where you went to school or college, and also the highest results that you expect to have attained by the time you start your university course. The Education tab can be found underneath the 'Add choice' button that you used to complete the previous step.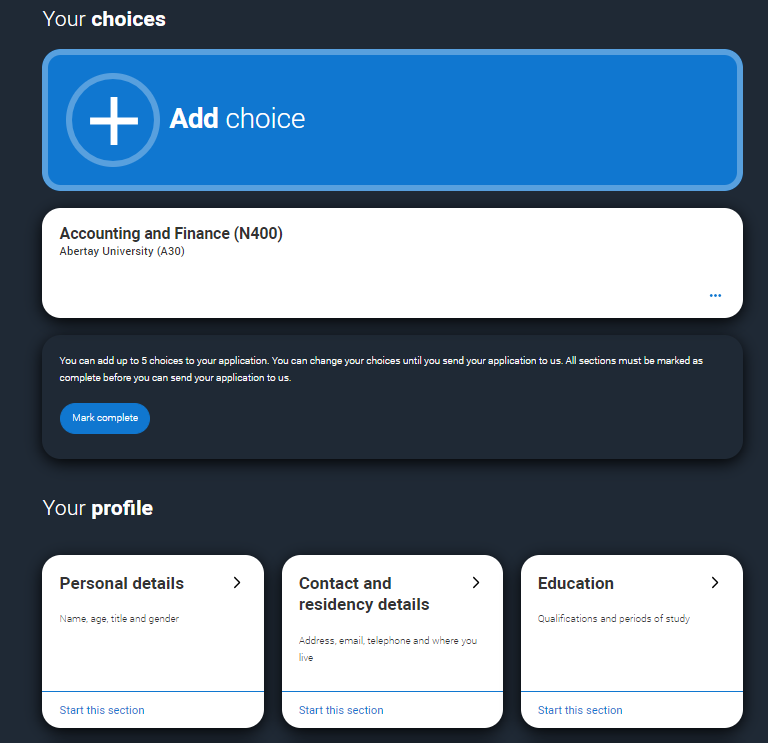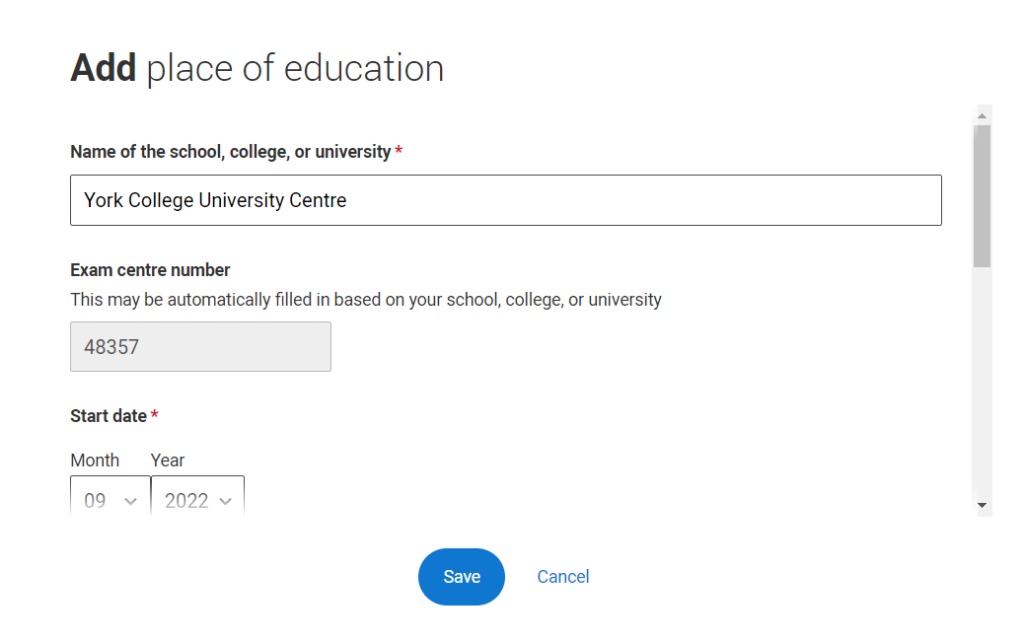 Now it's time to go to the Employment section, which is located next to the Education section from the previous step. Here you can outline any previous paid part-time or full-time work experience, by providing the details in the following fields.

If you've never had a job, this is not something to worry about. Universities understand that applicants are generally young people with limited experience in the world of work, so this is a normal situation to be in! For those who choose to include any work experience in their application, you should expect to provide a letter of reference from your previous employer, and also to be prepared for potential interview questions regarding this experience.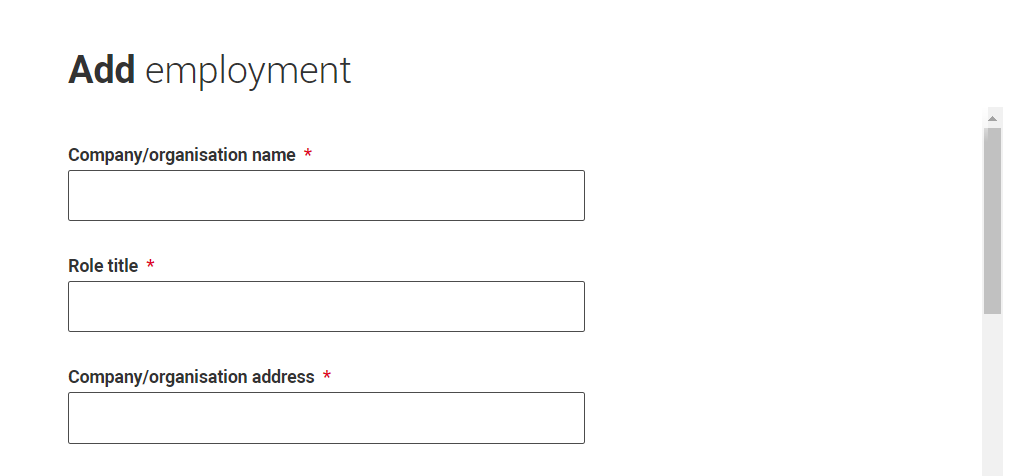 The personal statement. This section is located at the bottom of the profile page. Up until this point the UCAS application process has only involved providing basic information about yourself, but now is your opportunity to let admissions tutors get to know you and what you're all about. If you would like to learn more about how to present a personal statement, you can consult this guide for helping you get the best results.

For international students, and specifically non-native English speakers, one of the biggest challenges is writing a personal statement that doesn't use repetitive vocabulary or sentence structures. It's recommended to speak about life in your country briefly, and why exactly you want to make the big effort of moving to the UK to pursue your academic career.We all know that some people simply love the idea of living and studying in London, but admissions tutors are looking for more substantive reasons than that, such as improved career and research opportunities that the UK might offer compared to where you currently study.

A recurring tendency that international students should try to avoid in their personal statements is speaking poorly of their country of origin while trying to express their enthusiasm for living and studying in the UK. This approach is not recommended for several reasons, but mainly because these applicants have probably spent most of their lives in the education system of the country they are criticising. Use the 4,000 character limit to speak positively about what motivates you!
Professional references. At the same time as you start creating drafts for your personal statement, it's also a good moment to start working on the References section in order to avoid delays. What is meant by a reference is when one of your teachers or former employers writes their point of view about their impression of you when it comes to facing challenges and working hard.

UCAS is able to connect to your school or college directly by the user entering the buzzword that should be supplied by your tutor or career advisor. In the case that your school or college is not registered with UCAS, then a request is sent to the email address of the tutor that you include in your online form. For this reason, it's recommended that you choose a tutor with whom you have a good enough relationship with that they won't mind you reminding them multiple times to complete your reference, which is usually necessary since teachers are busy people! Don't be afraid to insist on the matter, because the Reference section has a reputation for taking longer to complete than you might expect. If you have more questions about how to manage the Reference section, consult the guide we've created.
The payment is the final step of your UCAS application. There is a small difference in the application fee depending on how many universities you are applying to, which at the time of writing is £22.00 for one university, and £26.50 for more than one choice.

Those international applicants who live within the European Union may be eligible for the EU Settlement Scheme if they have family members living long-term in the UK. This scheme would protect your residency status once the transition period has expired, and allows for more flexible study prospects. The terms and conditions can be consulted here.

Due to the changes that Brexit made effective as of January 2020, nationalities within the European Union are no longer eligible for certain kinds of financial assistance. If you need to apply for a Visa in order to live and study in the UK as an International Student, you can use the linked guide to help you navigate the process.
After you have submitted your application through UCAS with all of the necessary documentation, you will receive a confirmation email in the following minutes. It normally takes UCAS 24-48 hours to process and validate your application, and it will then be sent to all of your university choices.
What You Need Before Starting Your UCAS Application as an International Student
As an international student planning to study in the UK there are certain requirements that must be met in order to be eligible to study at university level. Also, there are many different factors to think about when planning to move to the UK for your studies. Let's review both topics: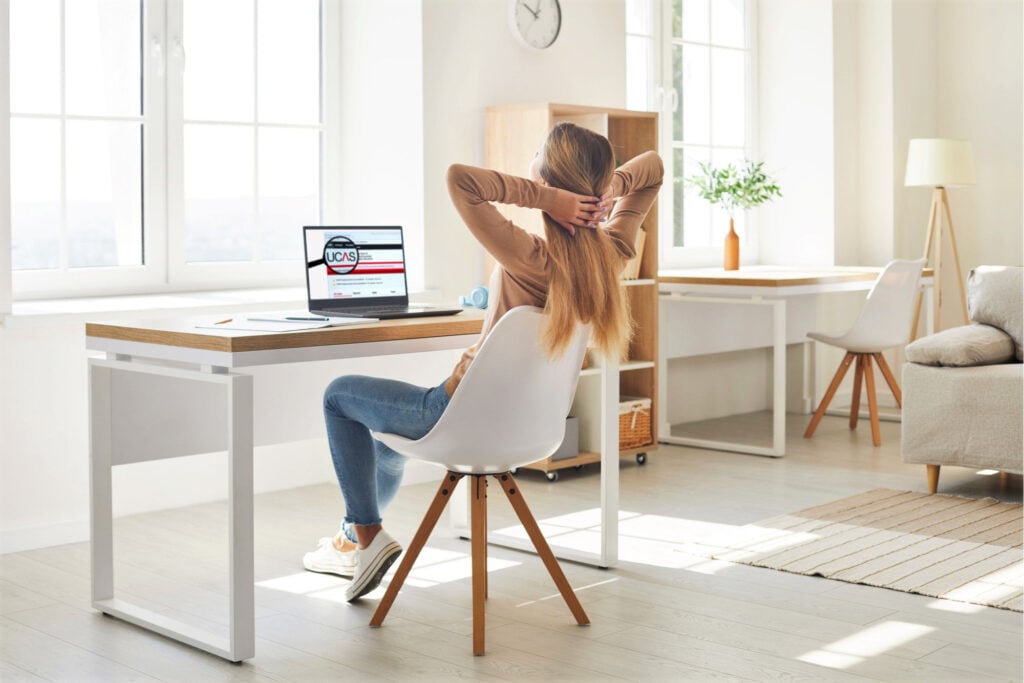 What Are The UK's University Requirements For International Students?
Before getting started with anything else in this UCAS Guide for International Students, it is important that you are sure that the academic grades and certificates that you have earned in your country of study are considered valid for the UCAS application process. This can be done by applying for a Statement of Comparability from UK ENIC (formerly UK NARIC), and in order to apply for this you will need photographs or scans of your:
Final Certificate(s)
Transcript(s)
Certified translations of your documents if they are not originally in English and you don't wish to use their translation service
The price for this service at the time of writing is £49.50, excluding VAT and the delivery charge.
Be aware that you don't need to wait until this process is complete in order to apply through UCAS to your universities of choice, because in the case that you are lacking some of the necessary documentation at the time your application is approved, you will be offered what is known as a Conditional Offer. In any case, to be familiar with all the documentation you will need to study in the UK, you can also read the correct supporting documents to apply at a UK university.
What Level of English Do You Need to Study in The UK?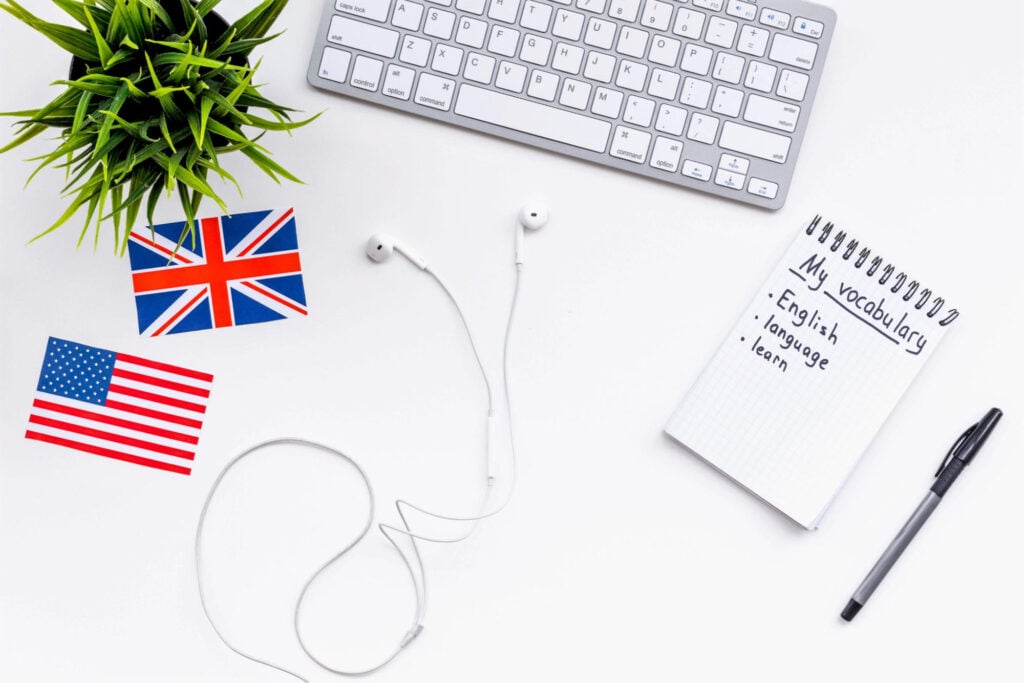 The level of English that you're expected to have for studying in the UK can vary between universities as well as between courses within the same university, particularly for those courses related to the Medical and Law professions. In general, as an international student you will have to meet the B1 or B2 standard in order to convince admissions tutors that you can handle studying abroad in the UK at university level.
There are some exceptions, but almost all universities in the UK ask for a language certificate from all international students whose native language is not English. Apart from this UCAS Guide, you can make use of LanguageCourse.net to search for English schools and testing centres in your city. You should always consult which testing organisations are valid for where you want to study, but generally the accepted standards for university English tests include:
UCLES- The University of Cambridge Local Examinations Syndicate
GCSE – General Certificate of Secondary Education
Be aware that the Visa application process in UK only accepts certification from the following providers:
IELTS SELT Consortium
Pearson
PSI Services (UK) Ltd
LanguageCert
Factors to Think About When Planning to Move to The UK For Your Studies:
Many of these factors are things you would also have to consider when looking for a university in your home country, but there are some unique features to look at. Some of these might include: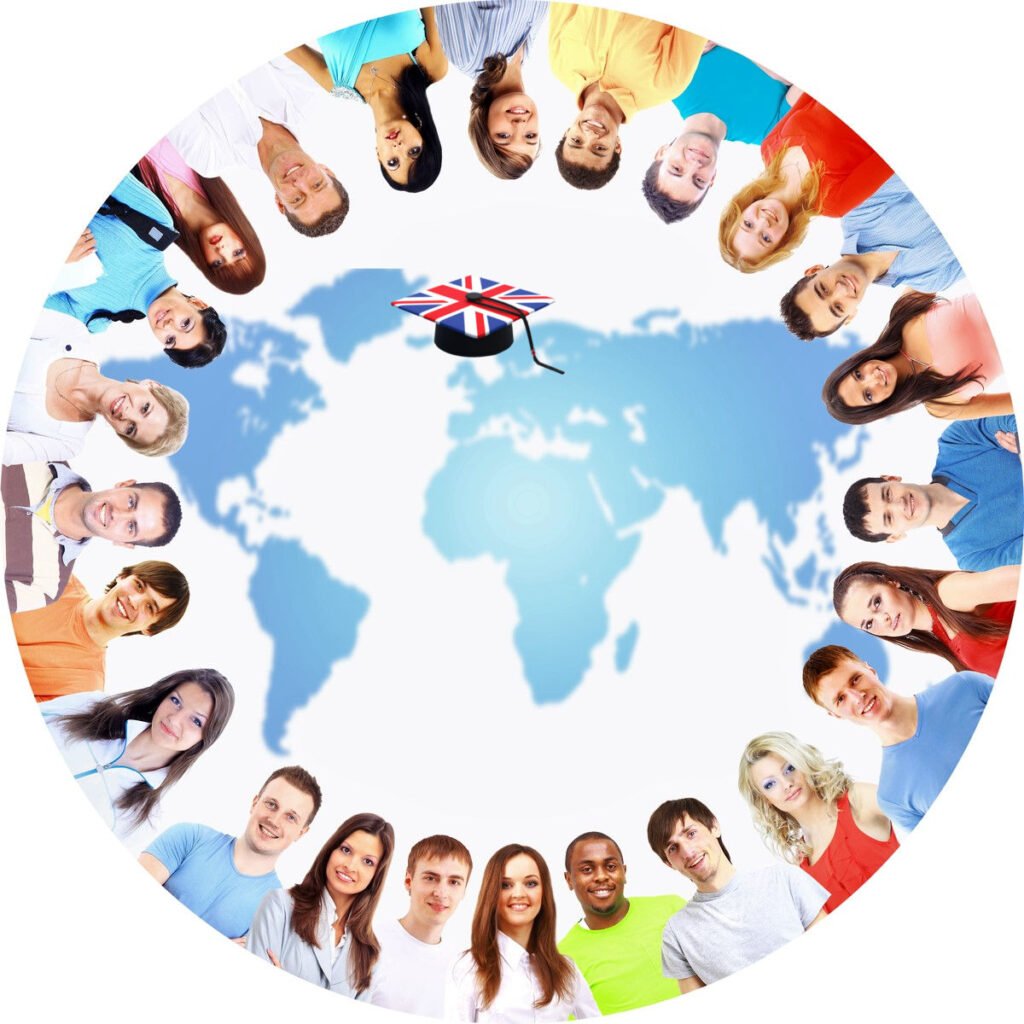 Does the university have a reputation for looking after their newly-arrived international students? This could be in the form of helping students open a British bank account, acquainting them with the city, or complementary English language support classes for those who are interested.
Where will you live? It's important to be aware of the significant differences in cost when it comes to housing when comparing private and on-campus accommodation, as well as the distance between your residence and where your classes will take place every day. As many international applicants may not yet have a lot of knowledge about British cities, it's essential to research each location thoroughly. If you need some guidance with this, you can consult our student accommodation guide.
Does the university have the authority to award degrees? International students need to be aware of the existence of fake colleges and universities, which are scam organisations that often have names similar to those of real and reputable universities. One example of this is Manchester Open University, which imitates both the University of Manchester and the Open University. Always make sure your chosen university appears in UCAS' search database.
Is the degree being offered going to be useful for where you plan to live in the future? Each country has a job market with different tendencies, and you may wish to consider how useful your degree is going to be for finding work in your field of expertise.
Does the university offer financial support for international students' tuition fees? Unfortunately, international students can normally expect to pay tuition fees of roughly £20,000. Those who are coming to study in the UK may be eligible for scholarships through the UK Council for International Student Affairs (UKCISA), but you should also take the time to investigate what kinds of financial assistance each individual university can offer.
What is Clearing and How Does It Work?
Clearing is the name of the process, usually between July and October, for when universities and colleges give another opportunity to those students who weren't able to get on their desired course.
If you have paid the £26.50 fee for multiple applications, you may be able to use the Clearing function if you are in one of the following scenarios:
None of your university choices have offered you a place
If you miss the final UCAS final submission deadline (usually in late June)
You have rejected a university's offer of changing the start date for your course
You didn't get the grades or qualifications you expected to have, meaning you don't meet the requirements for your course
As an international student you weren't able to get all of your documentation together for the UCAS application process before the deadline
What Should I Do If I Have to Use Clearing?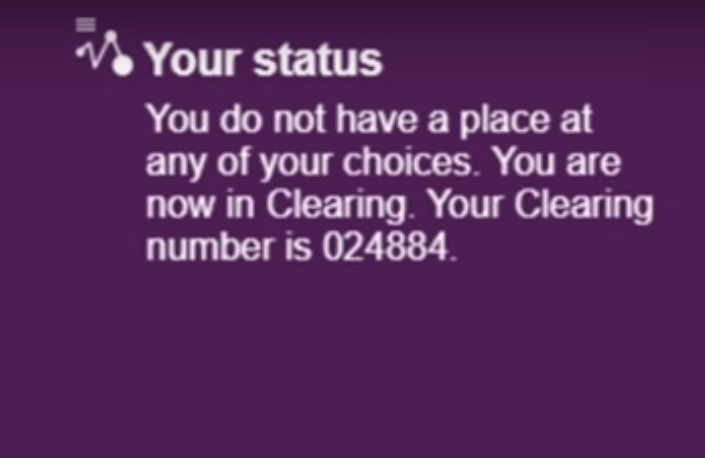 Missing out on your preferred UCAS university options can be demoralising and disappointing when it happens, but there are steps you can take from this UCAS guide to improve your chances in anticipation of the Clearing phase.
If for any reason you don't end up on the courses you initially selected in the UCAS application process, the system will automatically categorise you as a Clearing applicant, and you don't have to do this manually.
Even so, there are some things you can do to make this experience less stressful:
Have a back up plan. While you're selecting your preferred courses, it's recommended to make a list of your Clearing options that you can keep for your personal use at a later date if you need them. Only a limited selection of courses will be available in the Clearing phase, so you should approach this step with an open mind to improve your chances of studying in the UK.
Call the UCAS Clearing phone line. Before you call, have your personal UCAS number and your Clearing number on hand, as well a list of both your academic grades and the courses that you would like to take.
The normal procedure is that the UCAS applicant calls the university of interest, and is then connected to the relevant department. At this point you are likely to be given a brief interview over the phone, and the decision of the member of staff is usually made clear during this call.
If you are given an informal offer over the phone, you will then receive an email with the offer and information on how much time you have to accept or decline the offer.
Take your time to make an informed decision. The reason why the Clearing phase exists is because universities sometimes struggle to get enough students on their courses, so they are more than happy to hear from an interested potential applicant who wants to study abroad in the UK. Take your time and consider all the factors that would be involved in studying at a certain university, and never lose sight of the fact that your decision will determine where and how you spend the next three years of your life.
Add your Clearing choice in UCAS Track. Once you have permission from a university that you're interested in studying at, you can add your choices in UCAS Track.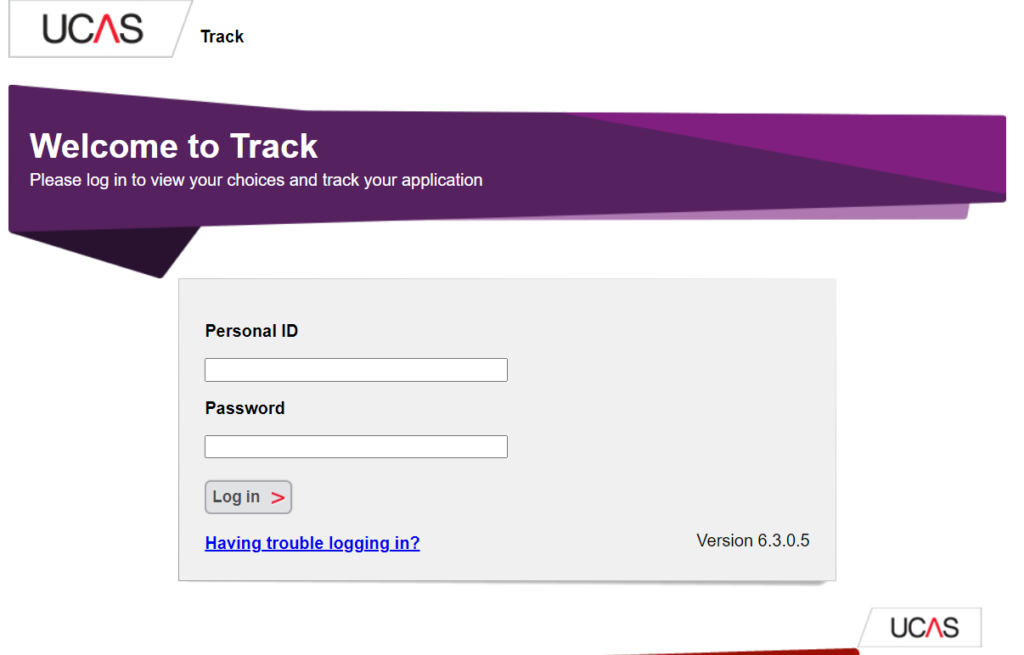 Your Personal ID for signing into UCAS Track is included in the Welcome email that UCAS sends when you submit your initial UCAS application, which is highlighted in the example below.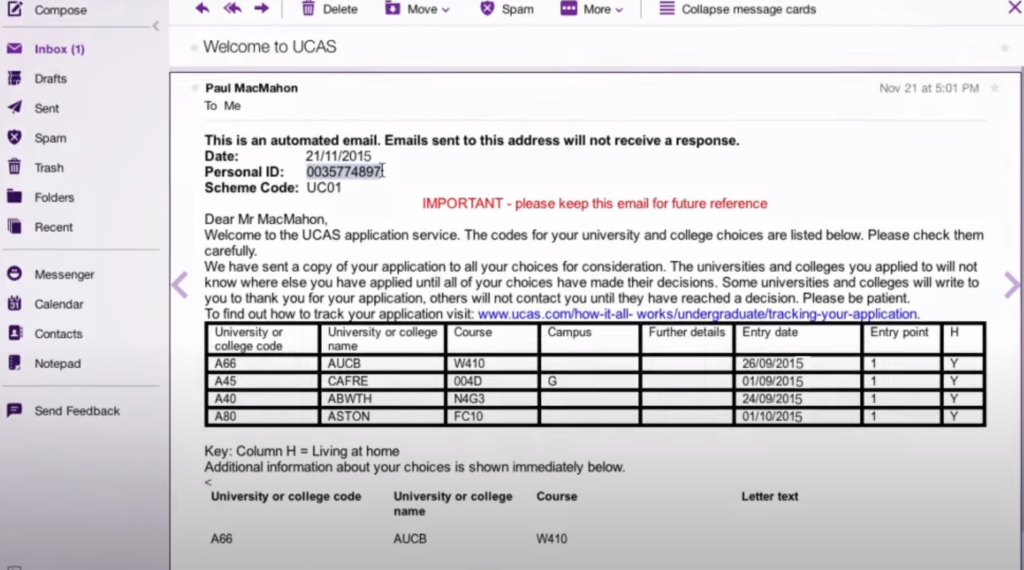 Remember that although you can only add one choice in UCAS Clearing at a time, you can and should continue to be proactive and call universities yourself. You should also be aware that you should not expect to be able to go on holiday during the entirety of this period, because students in Clearing can have a large number of administrative tasks to get finished before the October deadline.
Hopefully, you never need to go through the UCAS Clearing process in the first place, but you now possess the knowledge for how to prepare for this situation.
With the information in this guide you should be more than ready to get started with your UCAS application process today, and one step closer to your dream of living and studying in the UK.
FAQs From International Students About UCAS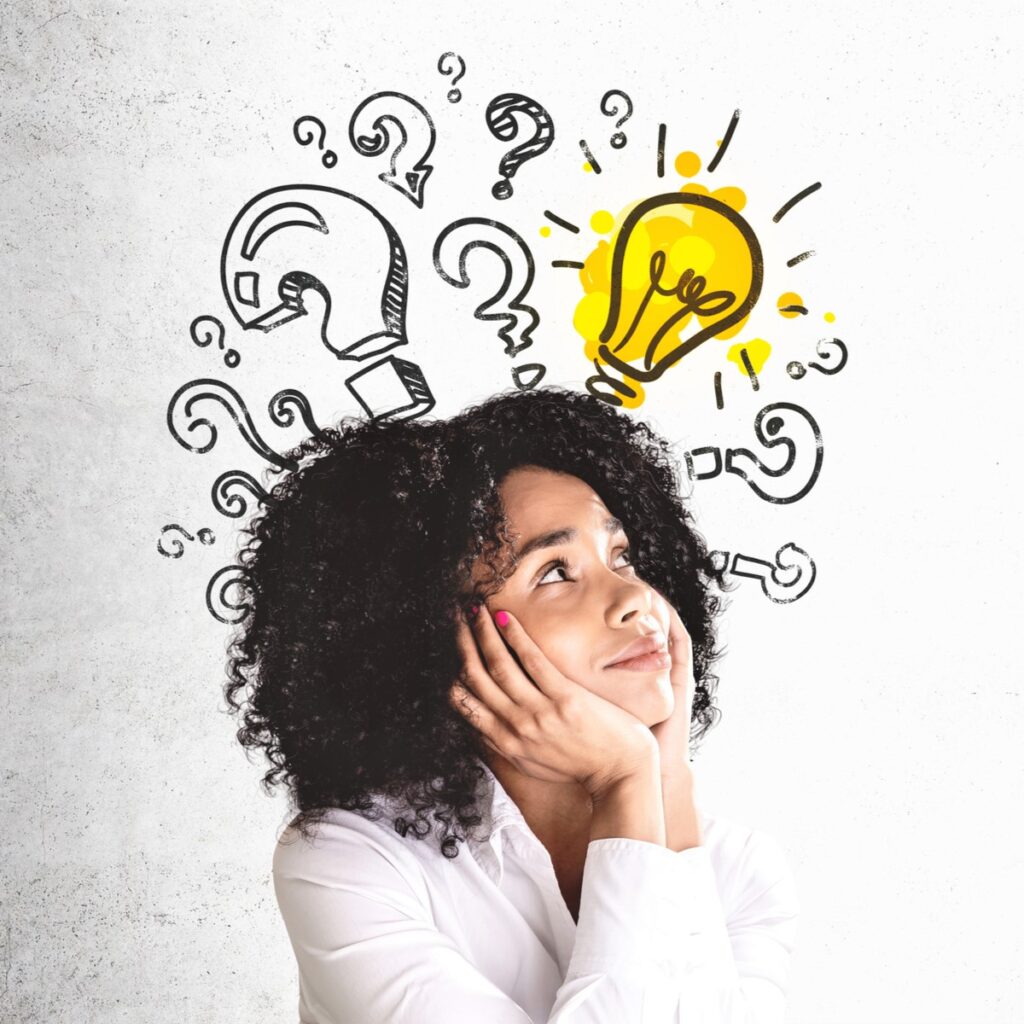 How do I fill out my UCAS education for international students?
This particular section of the UCAS application process doesn't need to be filled in differently by international students compared to domestic students. To get an idea of what you need to include for this step of the application, take a look at step #4 of our step-by-step UCAS guide for International Students above.
How much is the UCAS Fee for International students?
The fees for UCAS is the same whether you are applying from the UK or another country. An indirect cost that international students should be aware of is the need to process a Statement of Comparability from UK ENIC, which you can read about more in-detail here.
How long does it take for UCAS to process an international student application?
After you submit your UCAS application, it takes only 24 to 48 hours to be processed and sent to your universities of choice. However, the time it takes for the university in question to review your UCAS application and make a decision about your candidacy can vary – typically between 2 and 3 weeks.
Remember that in the event that your selection of universities is not accepted you can use the UCAS Clearing process, anticipate this by reading the UCAS Clearing section of the UCAS guide.
Can an international student apply to UK universities without UCAS?
There is no special requirement for international students applying to study in the UK. The issue here is that UCAS is an intermediary service that is used by almost every university in the country, and there are an extremely limited number of institutions that have chosen to allow applications without the use of UCAS
Students are recommended to use the standard application process through UCAS, as it can make life easier by signifying your next steps clearly, but if for any reason you would like to apply to university without using UCAS then you must confirm that this is permitted by your universities of choice.
What documents are needed for an international student to apply through UCAS?
In no particular order, you will have to demonstrate:
That your level of English proficiency is adequate for studying at university level. This is typically done with a TOEFL or IELTS certification, but UCLES is also a popular option.
You will need to submit a personal statement – for information on how to write a great personal statement, consult our guide here (not UCAS specific).
A reference letter from teachers who know you well enough to highlight your qualities as a student.
One of the most important things to keep in mind as an international student is that any document that is not originally in English, has to be validated by an official translation service.