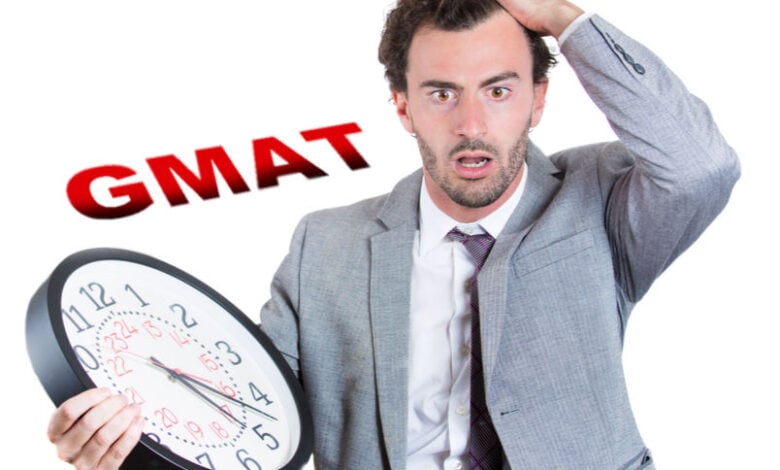 GMAT Preparation – A Complete Guide
Prestigious business schools around the world expect serious applicants to have a GMAT certificate, as it is considered a predictor of your ability to succeed and thrive on your course of choice. Among the most competitive schools, a score of 700 is the typical standard.
In this guide, you will find out everything you need to know in order to get started with your GMAT preparation, including how to study for that all-important 700+ score.
What is GMAT and Who is it For?
GMAT is the acronym for Graduate Management Admission Test, and is a standardised test that is exclusively used in the admissions process for helping schools and universities select the applicants they want to give a placement in their courses related to business. Be aware that there are other types of exams to certify your general English level, such as IELTS or TOEFL. It is therefore important for you to verify the requirements of your preferred university to be sure of which test you need to take and which is the minimum score required.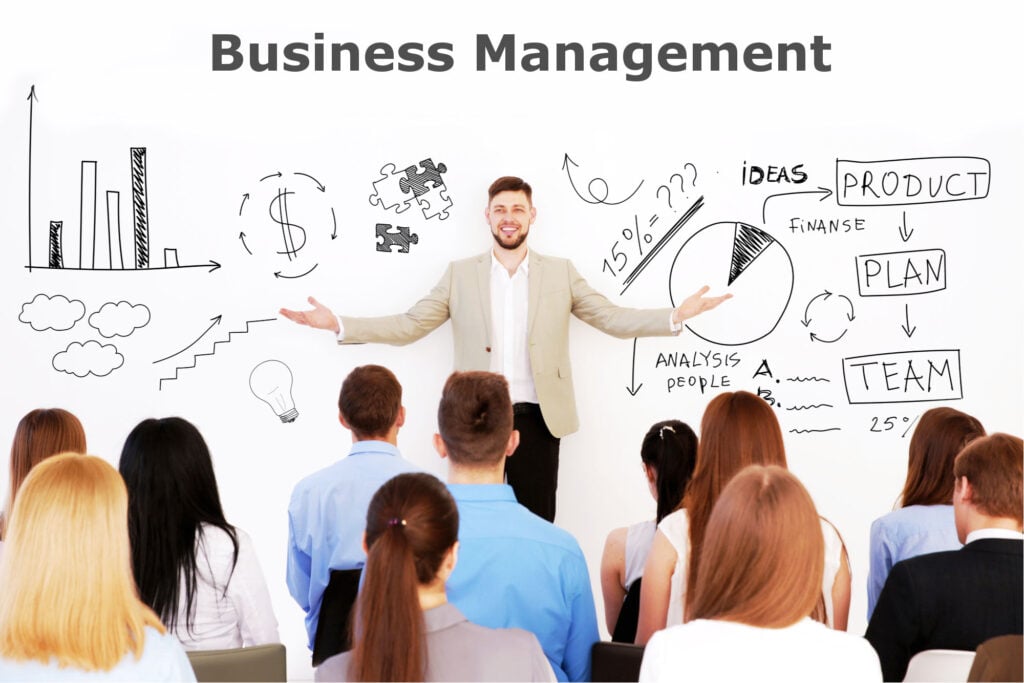 The people who need to take the GMAT exam are MBA (Masters of Business Administration) candidates, for the purposes of showing graduate business course admissions staff that they have the critical thinking and problem solving skills to excel in their programmes.
It's important to remember that your GMAT results are just one aspect of the application process at the graduate level, and for that reason even an exceptional result does not guarantee you a placement on your business program of choice. GMAT is simply one requisite among others.
GMAT has a reputation for being a challenging and time-consuming test to prepare for, but as with all standardised tests, success is just a matter of practice, time and commitment.
How Does the GMAT Scoring System Work?
GMAT is graded on a scale of 200 to 800, the highest possible score. The score ranges for each individual section of the exam are the following:
Analytical writing assessment. This section uses a scale of 0-6, and is the only type of assessment in the GMAT exam that uses intervals of 0.5 to express your score.
Integrated reasoning. In this module your performance is scored between 1-8. Intervals of 1 are used here.
Quantitative reasoning. Here, the scale used is from 6-51. Again, the score is given in intervals of 1.
Verbal reasoning. Just like in the prior section, the scale used for this section is 6-51.
GMAT does not disclose the details of how the total score is calculated, but we can observe that the raw scores from each of these individual sections is converted to their corresponding value on the total score scale of 200-800.
You should attempt every question that you encounter, because there are heavy score penalties for not answering questions in the GMAT exam.
It's preferable for the candidate to get a question wrong in the Quantitative and Verbal sections than to not answer it, because these modules use an algorithm that changes the difficulty of the questions depending on your performance in those that come before it. You'll find more information on how this works later in this article.
All candidates should be aware that the GMAT can detect and penalise guessing the answers to questions. This is possible due to each question having a hidden difficulty value ranging from 1-5 (5 being the most difficult), which allows GMAT to detect incongruencies such as the candidate answering the easiest questions incorrectly but the more difficult questions correctly.
If your answers produce this type of pattern, it can be perceived by the software as guesswork. Examinees must answer all questions in order to avoid penalties, so the best course of action is to make your most educated guesses if you're not sure of the correct answer. Always avoid aimless guessing, as it will likely be detrimental to your overall score.
A 700+ score is the score most competitive applicants are earning, so this could be an appropriate point of reference for many students.
GMAT Exam Fees and Payment Information
The cost of signing up for a GMAT exam costs between $250-$300, depending on where you are located and the rates being charged by GMAC (Graduate Management Admission Council) at the time of your enrollment.
You should be aware that this only covers your exam fees and your Official Score Report being sent by GMAT to five business schools of your choice.
Other expenses that you might make during the process might include paying for: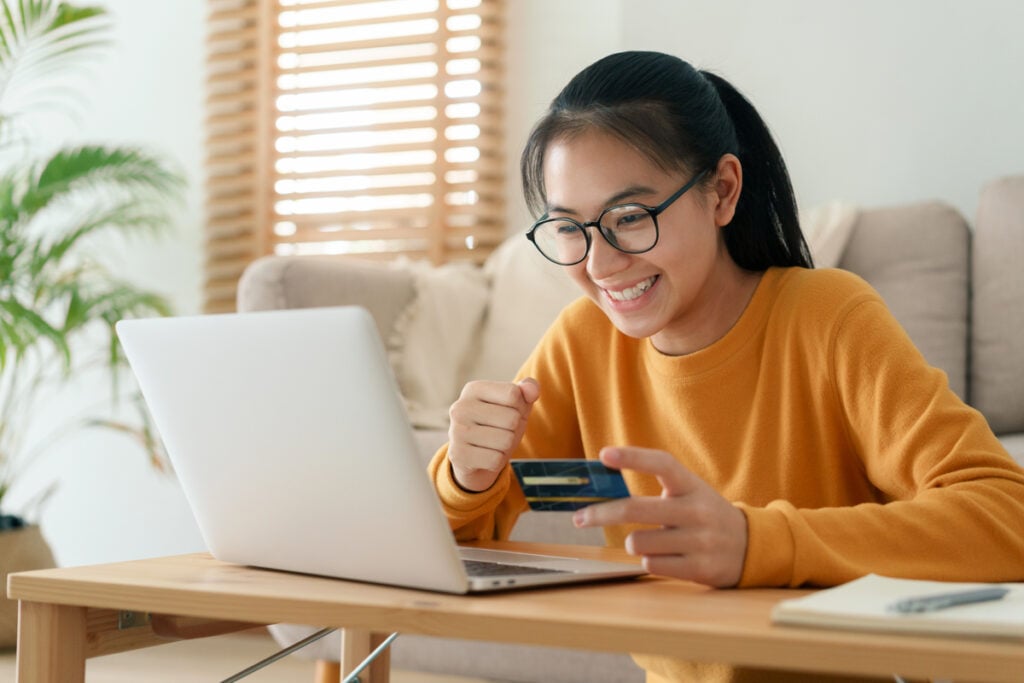 An enhanced sport report. This is a score report in which you can find information in more specific detail about your performance in specific areas of the exam, which may be a valuable resource for those candidates who wish to retake the GMAT to improve their scores. Candidates can expect to pay $30 for this feature in all locations.
A score cancellation fee. One possible scenario for wishing to cancel your GMAT score is if you have taken your second attempt at the exam and your result is worse than your first. The fee for this function is $25 with almost all GMAT exam providers.
Additional score report. As mentioned earlier, your Official Score Report is sent out to five schools of your choice. Any additional reports that you would like to be sent to other institutions will have a cost of roughly $35.
Rescoring for the Analytical writing assessment task. As this part of the exam is graded by both artificial intelligence and an assessor working for GMAT, it is possible to request that they revise their scoring of your work. This service has a standard cost of $45.
Rescheduling fee. If you need to change the day of your exam for any reason, you can do so by paying a fee whose amount depends on how close the current date is in relation to your exam date. Giving more notice reduces the cost of rescheduling.
Cancellation fee. Similar to the rescheduling fee above, a greater proportion of the refund is given back to the candidate if more notice is given.
What if you don't have the funds to commit to the GMAT?
You may be able to get GMAT exam fee waivers from certain business schools, depending on their admissions policies, as well as your prior academic history.
If you would like to look into this option then first of all you must confirm whether your schools of choice offer financial aid, and to what extent. Note that not all institutions offer candidates help with the costs of their education.
After identifying which institutions offer financial support, the standard procedure is to contact the admissions committee via email or written letter and provide argumentation and evidence for why they should agree to cover your GMAT fees.
Financial support of this kind is only awarded to students who can demonstrate that they have the ability to excel in their business course, so be prepared to gather all the relevant evidence of your academic ability that you can find.
Structure of the GMAT Exam
The GMAT is a test in which candidates have to spend time learning about how the sections are organised, and also the strategies for taking on each of these different challenges. In this segment of the article you will find information on what to expect in each of the four GMAT modules.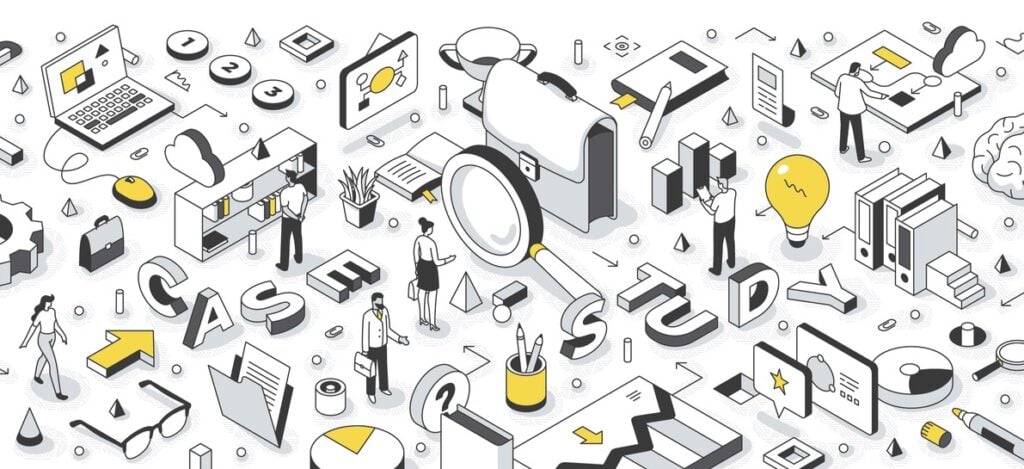 Overall, the GMAT exam takes 3 hours and 7 minutes to complete. The following is an overview of what you will find within the test.
| Module | Duration / number of questions | Question types | Score range |
| --- | --- | --- | --- |
| Analytical Writing | 30 minutes / 1 question | Analysis of an argument | 0-6 (in 0.5-point increments) |
| Integrated Reasoning | 30 minutes / 12 questions | Graphics Interpretation, Table Analysis, Multi-source Reasoning, Two-part Analysis | 1-8 (in 1-point increments) |
| Quantitative Reasoning | 62 minutes/ 31 questions | Data Sufficiency, Problem Solving | 6-51 (in 1-point increments) |
| Verbal Reasoning | 65 minutes / 36 questions | Reading Comprehension, Critical Reasoning, Sentence Correction | 6-51 (in 1-point increments) |
Analytical Writing Assessment
In this section there is just one question to answer, and you have to analyse an essay to argue how well reasoned it is. GMAT's intention is to evaluate the candidate's capacity for critical thinking, and their ability to create orderly and structured arguments.
Duration: 30 minutes
Here you can examine the typical kind of question that you will find in the Analytical writing assessment:
The bonuses and perks that our company provides to our employees is an expense that we can no longer afford. The overall earnings of our firm are in a much worse state than when these bonuses were originally introduced three years ago. Apart from that, we have not seen the benefits that we expected from this in terms of attracting exceptional and competitive candidates to our company. I propose that we should revert to the bonuses and perks that were in place before they were improved three years ago, using the additional resources to put towards improving our position in other areas.
Is the writer forming their opinion based on facts or assumptions?
What information is missing to create a complete evaluation of the situation, if any?
These are the kinds of questions GMAT examinees are expected to develop in their responses in the Analytical Writing Assessment segment. Your freeform answer should cover multiple paragraphs, and demonstrate your ability to present a structured analysis.
Integrated Reasoning
Integrated Reasoning asks the candidate to answer 12 questions, which are based on interpreting information from diverse types of sources and providing a coherent analysis. Just some of these source types might include text, charts, graphs, and similar materials.
Duration: 30 minutes
Within the Integrated Reasoning module, there are four different types of questions:
Multi-source reasoning. These questions typically have a theme of getting you to read various emails or flyers, in order to gather information for your answer.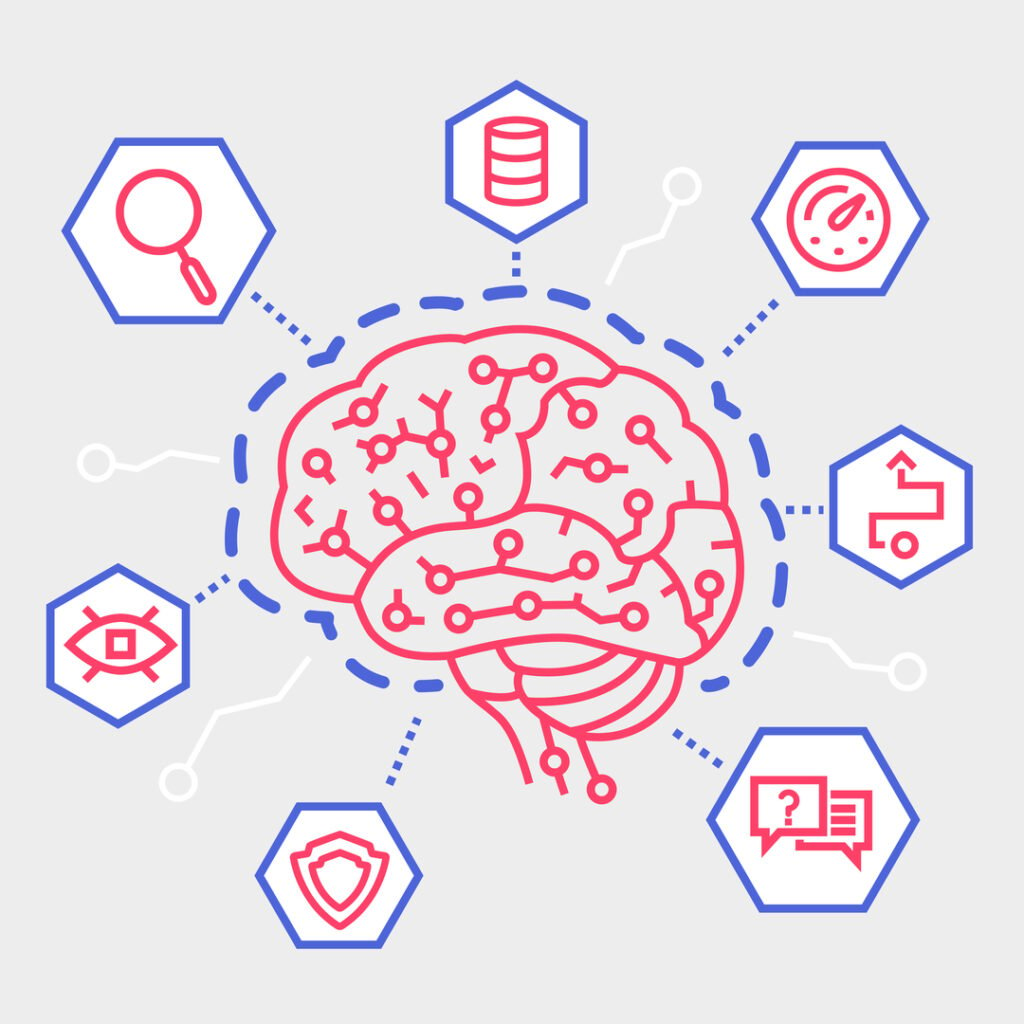 Table analysis. Here, you are asked questions that include an interactive table with data you can sort according to your needs. These are intended to test your skills related to calculating mean, medians, ratios, and probabilities.
Graphics interpretation. You are expected to be able to interpret and explain the significance of the results in images such as line graphs, and pie charts. Below the graphic you will be presented with one or more dropdown boxes that contain the potential answers for the segment.
Two-part analysis. This part consists of a text prompt, followed by two independent answer sections regarding the information you are given. Note that both questions have to be answered correctly in order to receive any score.
To get familiar with each type of question in this module, try these free GMAT Integrated Reasoning practice tests.
Quantitative Reasoning
Quantitative Reasoning consists of 31 computer-adapted questions that are exclusively in the multiple-choice format. This is where your mathematical reasoning ability is tested the most, due to the heavy use of arithmetic, geometry and algebra in this segment.
Duration: 62 minutes
Here, the question types are divided into two categories: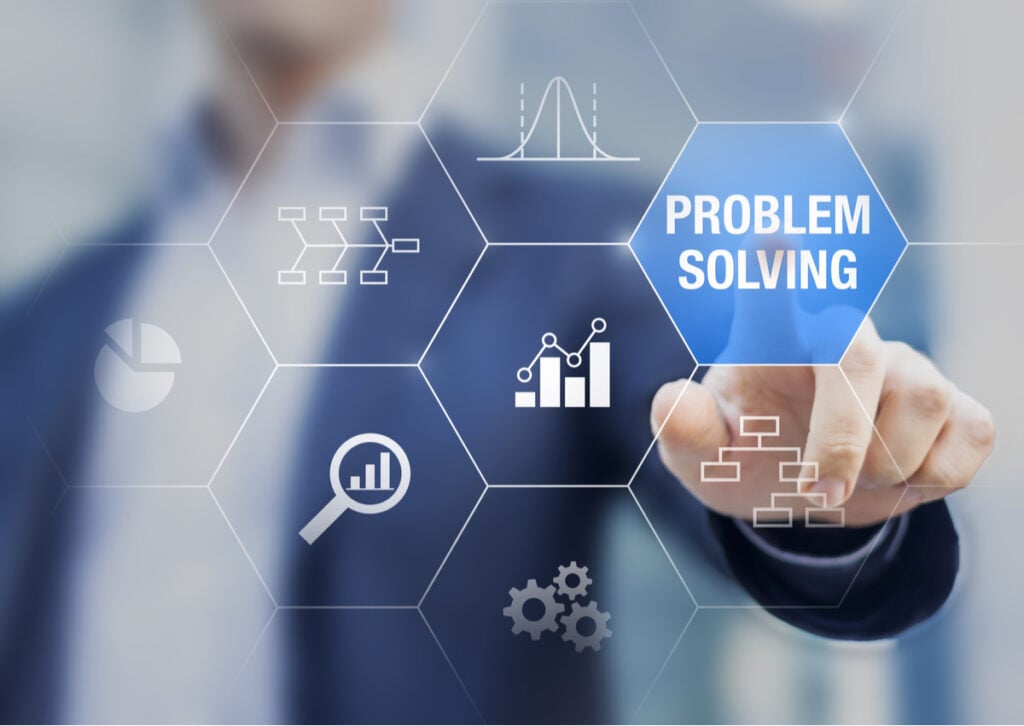 Problem solving. These questions resemble the kinds of mathematical problems that we are familiar with from secondary school, and you can expect a range of multiple-choice questions based on formulas and rules. Problem solving in Quantitative Reasoning can be understood as a test of your awareness of mathematical rules.
Data sufficiency. You are provided with a question stem and 5 possible answers, in which the intention is to get you to answer whether or not it's possible to answer the question with the information provided.
The following example is taken from official GMAT sources:
If K is a positive integer, then 20k is divisible by how many different positive integers?
K is prime
K = 7
Statement (1) ALONE is sufficient, but statement (2) alone is not sufficient.
Statement (2) ALONE is sufficient, but statement (1) alone is not sufficient.
BOTH statements TOGETHER are sufficient, but neither statement ALONE is sufficient.
EACH statement ALONE is sufficient.
Statements (1) and (2) TOGETHER are NOT sufficient.
There is a tendency for the question style in this module to encourage you to use complicated methods, while much simpler means are available if you're observant enough. Keep this in mind while you practise the Quantitative Reasoning section.
Verbal Reasoning
In this final module, there are 36 computer-adapted and multiple-choice questions to answer. Candidates have to demonstrate the capacity to comprehend the exact meanings of texts in the form of academic information and arguments.
Duration: 65 minutes
GMAT organises Verbal Reasoning questions into three types:
Reading comprehension. This type of question involves interpreting a passage of text, and applying the content to the question or questions that accompany it. The skills being tested here are your ability to separate what the most important ideas are in a text, from supporting concepts.
Critical reasoning. Again, you will be asked to read a short text. To test your critical reasoning skills, you are given five possible answers based on whether the text's arguments and premises are logically valid or problematic.
Sentence Correction. A sentence is provided in which the underlined part has to be corrected by one of the five multiple-choice answers.
The primary skills that are tested in Verbal Reasoning include your ability to assess the quality of written arguments, as well as writing in a clear and concise way.
As you can see, a lot of practice time is necessary to get used to the question styles that the GMAT typically uses. Now that you have an idea of how the exam is organised, you can begin your preparation either independently or as part of a group.
What is the Best Way to Prepare for GMAT Exam?
In this section you will find practical advice and guidance on how to organise yourself for getting started with your GMAT preparation, including how to make the best use of practice tests, as well as the learning resources that are available for this test.
Determining Your Strengths and Weaknesses for GMAT
The most reliable way of productively getting started in your preparation for GMAT is to take an official practice test, and find out which areas of the test are your strengths, and which skills you need to give priority to in your valuable study time.
This is a positive feature of taking practice tests when compared to the real GMAT test.
How Much Time Do I Need to Prepare for the Graduate Management Admission Test ?
Anybody considering committing to a study regime for the GMAT test should understand that this test is more of a marathon than a sprint. You need time to accumulate experience with the format of the exam, and to properly understand what skills each module of the exam is assessing you on.
The minimum preparation time needed for getting a competitive GMAT score is 2 months, which is assuming a study commitment of more than 6 quality hours per day.
For those business school applicants who have more time, such as between 3-6 months, a more sustainable approach to GMAT preparation can be taken.
Be sure to take practice tests every week to monitor your progress. If you see that your GMAT performance is not changing, then you can get an insight into whether you can benefit from improving the quality and/or volume of your study routine.
What Are the Best GMAT Learning Resources?
There are a considerable number of GMAT preparation apps available for both Android and iPhone, however care should be taken to give preference to official apps in order to avoid consuming potentially inaccurate information.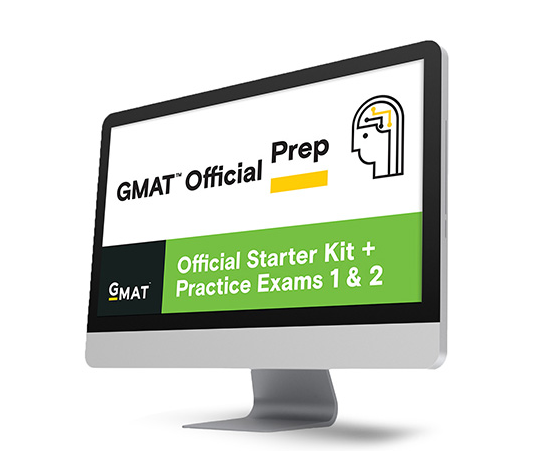 For a reliable and official source when it comes to GMAT, there are some books that may prove invaluable for your preparation:
The GMAT Official Guide.
GMAT Official Quantitative Review.
GMAT Official Verbal Review.
GMAT Official Advanced Questions.
Always order the latest edition in each case, as there are small updates made every year that may affect the way you study.
An important resource to pick up for almost every candidate is the GMAT Official Starter Kit + Practice Exams 1 & 2.
This online pack provides:
Two full-length, official Practice Exams
A total of 90 questions from every module in the GMAT test
The same scoring algorithm as a real exam, meaning that questions adapt to your performance
Time management reports, allowing you to know whether you are working too slowly or too quickly through the questions
The ability to create custom practice sets. This allows you to focus on your weakest areas, which is the key to earning an exceptional score.
In addition to this free pack, the official website offers numerous bundles that can be used on a desktop computer as well as Android and Apple devices.
8 Best Tips to Get 700+ Score on the GMAT Test
Earning a score of 700 or more on your GMAT test can open many doors for you. Some of the benefits include:
Access to top schools and competitive work positions.
Giving your curriculum vitae a solid advantage.
Becoming eligible for receiving grants and scholarships based on performance and merit.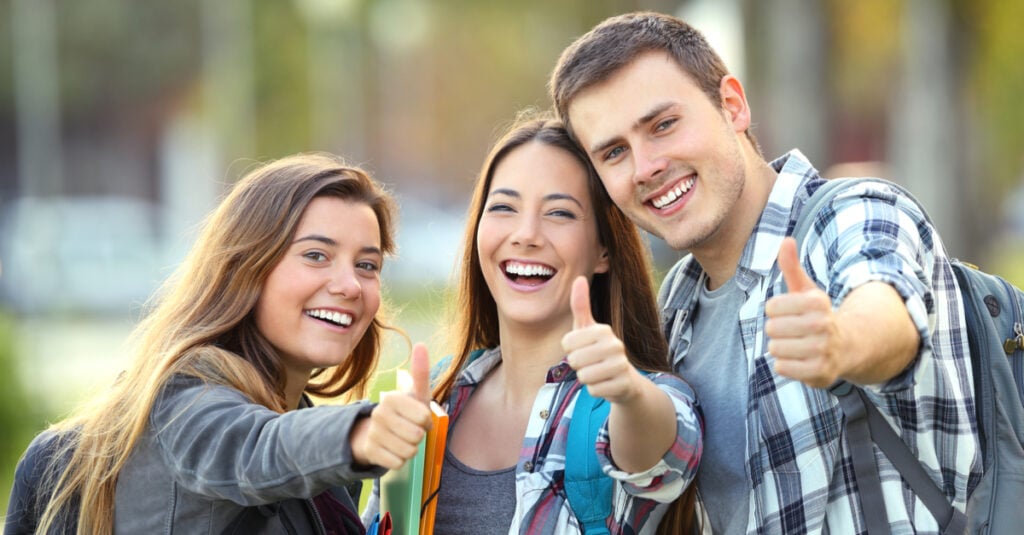 According to GMAC (the creators behind the GMAT test), only around 12% of candidates achieve a score of 700 or above, while the average score is around 565. Here are 8 tips and strategies that can help you attain the coveted 700 score:
Give yourself the time you need to prepare. This may seem obvious, but there is a tendency especially among native English speakers to underestimate some of the challenges that the GMAT test represents. This test is all about becoming familiar with highly specific concepts, such as Data Sufficiency and Critical Reasoning.
Having a goal for every study session is better than just setting a timer. When we simply set a timer for our study sessions, there is a greater chance of not using your time effectively. For this reason, being clear about what you intend to achieve every time you sit down can help set the high practice standards you need.
Ensure that you only study from official sources. Due to the nature of the questions used in the GMAT test, often testing your capabilities in the use of logic and reason, even the way that a question is phrased can impact the way you understand it. The most acclaimed and trustworthy study source according to 700-score students is the GMATPrep Software.
Identify the reason for any incorrect answers. There are times during preparation for the GMAT that you will notice that you have the most trouble with a certain type of question. It is crucial that you take the opportunity to analyse exactly what is going wrong for you here, and turn your weakness into a strength.
Simulate exam conditions to prepare you for test day. This includes taking your practice tests in one sitting, and not using a calculator. Preparing yourself in this way will develop your confidence in your ability to handle the real thing, and reduce test day anxiety.
Strike a balance between timed study sessions and freestyle learning. If we know that we are still having problems with certain kinds of questions in the GMAT, then exclusively studying in an exam simulation style will not allow us to patiently examine the issue and overcome it. The most effective way to prepare necessarily includes both approaches.
Ignore the adaptive algorithm of the GMAT test. It's very tempting to become distracted by the algorithm that the GMAT test uses in response to correct or incorrect answers. For example, some test takers worry that an "easy" question means that the previous question "must" have been answered incorrectly. Avoid wasting valuable time worrying about this, both in and out of the exam.
Never skip a question, and make your best guess. The GMAT test gives a harsh penalty for skipping questions, meaning that even an incorrect answer is preferable. Use the process of elimination to remove the answers that are obviously not the correct ones, and save your test time for figuring out the correct answer to questions that you know you can get right.
For more general advice, an effort should be made to keep your study routine healthy and sustainable, with shorter but daily study sessions taking preference over exceedingly long sessions just once or twice a week.
As the GMAT is testing your higher order thinking skills, we must avoid mental burnout to ensure deliberate practice.
Consider seeking out other people to study with. One resource for this could be making use of online forums (Facebook groups, for example) to find candidates that are in a similar position to yours. The journey is easier with company, so there's no need to go it alone!
How Many Attempts Are Allowed for GMAT Test?
The GMAT online exam allows you to test every 16 calendar days with a maximum of two attempts, while the GMAT taken in their testing centres allows you to try 5 times within a 12-month period.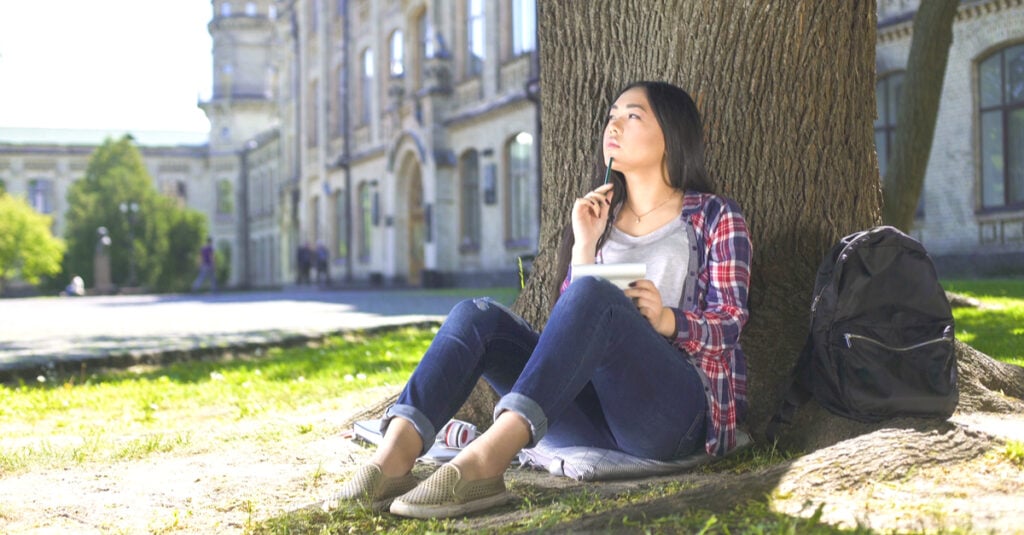 Remember that it's technically impossible to fail the GMAT test due to the fact that evaluations are made using a score scale of 200-800.
With that said, earning a lower score than your school or university requires can certainly be a reason for not admitting an applicant on their course or programme.
You may be tempted to book another exam date immediately after receiving some disappointing results, but in order not to waste your time and money you should evaluate whether or not you have the time to meaningfully improve your GMAT skills.
Frequently Asked Questions About GMAT Exam
How many mistakes can I afford to make in GMAT?
If the goal is to achieve a score of 700 or higher, candidates need to score a minimum of 38 in the Verbal module and a minimum of 48 in the Quantitative module.
It is important to understand that it is possible to make many incorrect answers but still earn a score higher than 700. Among other factors, this is because the algorithm penalises consecutive mistakes, as well as mistakes on "easy" questions, more than simply the number of incorrect answers.
For these reasons, this question is infamously difficult to answer in a simple way. Test takers are encouraged to focus simply on making their best effort. Read here 8 Best tips to get 700+ score on the GMAT test.
Can I prepare for GMAT on my own?
If a realistic approach is taken with the understanding that a considerable amount of quality time needs to be spent on study every day, preparing for the GMAT test by yourself is entirely possible. In fact, many candidates do exactly this. Those who opt for this approach can particularly benefit from investing in official study materials.
Is GMAT hard to prepare for?
The GMAT test requires a significant period of preparation, but is a perfectly achievable goal for those who give the exam the respect that it deserves. Candidates generally agree that some dedicated time is needed, generally a minimum of 6 months, before you can confidently sign up for an exam.
How do I schedule a GMAT exam?
You can manage your GMAT test dates bycreating an account, and then making use of the control panel in your profile. Alternatively, it's possible to schedule an exam over the phone, although there is a fixed charge of 10$ for this service.
For information on costs associated with scheduling tests, consult therelevant section GMAT Exam Fees and Payment Informationabove.
What locations can I take the GMAT Online exam in?
The GMAT online test is available in almost all locations, with the exception of: Mainland China, Cuba, Iran, North Korea, and Sudan. This is due to local data privacy rules.