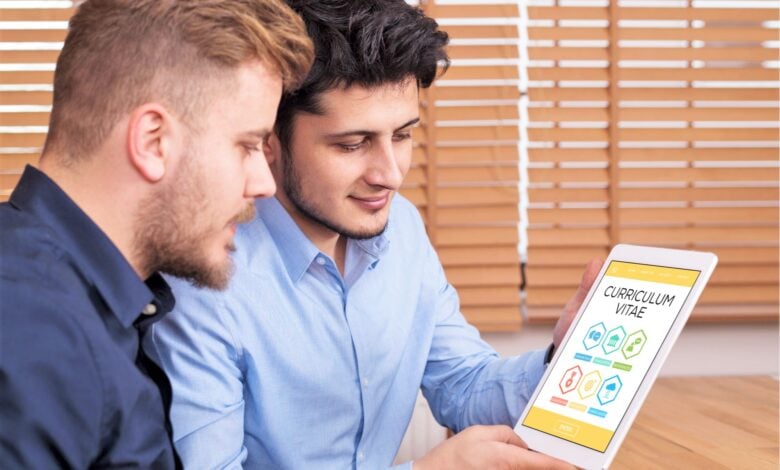 How to Write a Professional Academic CV for a University Application
Universities can be highly selective when it comes to who is admitted into their institution, and nowhere is that more true than when the admissions committee has to review your academic CV, your motivation letter, also your references, and decide who to give one of the limited placements on their programmes.
In order to make an informed decision, universities can ask you to submit your curriculum vitae, so, in this article, you will find useful recommendations about what writing style to use, as well as what to include and under which structure in order to make a strong start with your academic CV.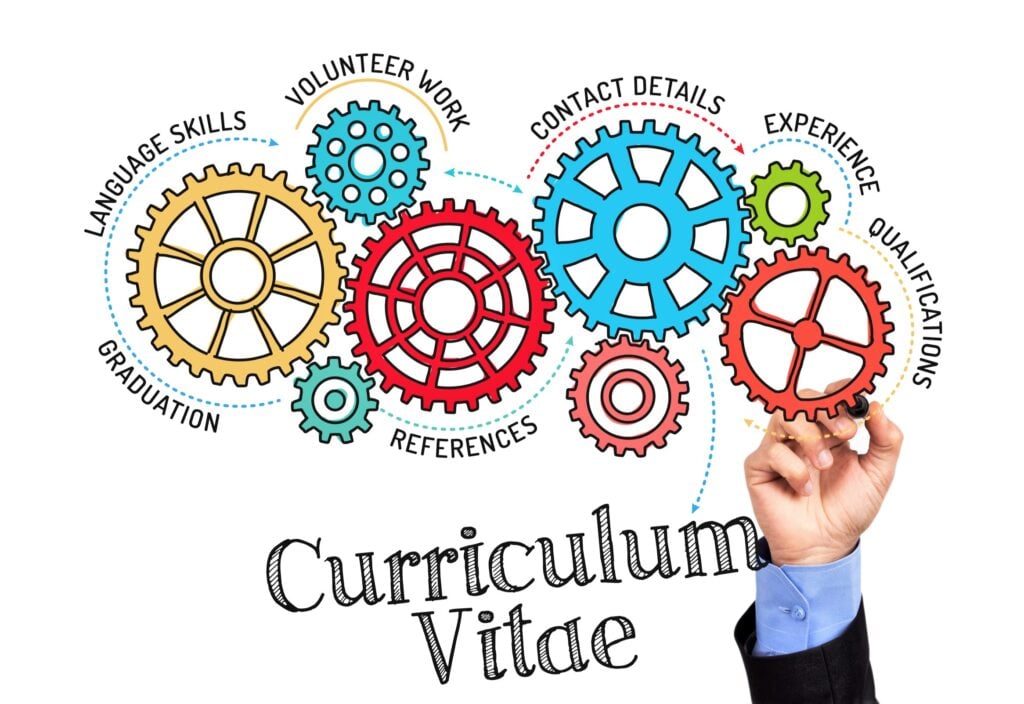 Let's briefly refresh ourselves, what is an academic CV?
Academic CVs are typically used to present your previous research, publications, and awards.
It's important to remember that this is not the same as a CV that we would normally use to find a job, but is instead typically in a longer format and specifically intended to show the reader your academic achievements and trajectory.
The most critical part of any academic application process is writing an academic CV that highlights your accomplishments and shows that you would be an asset to any educational institution you want to enrol in.
As an international student you might be wondering::
Do I need to submit a resume or academic CV to study abroad?
The fact is that organisation and structure of educational programmes varies according to each country, and admission processes are not exactly the same, but in general applicants are only expected to submit a CV when they are applying for Postgraduate experiences, which could include:
Masters Degree
PhD
PGCE (Postgraduate Certificate of Education)
Postgraduate Diploma
Postgraduate Certificate
If you have any doubts about this, you can always contact the university directly to confirm the requirements.
How to Format a CV
The formatting and presentation of your academic CV has to be attractive and easy to read.
Use a wide space for the margins. This makes your document much easier to read.
It is recommended to use standard font styles. Although it may be tempting to use more creative font styles in order to make your CV stand out, it is likely to just make the document more difficult to read. Your safest option is to use size 11 Times New Roman, although Arial is also considered standard.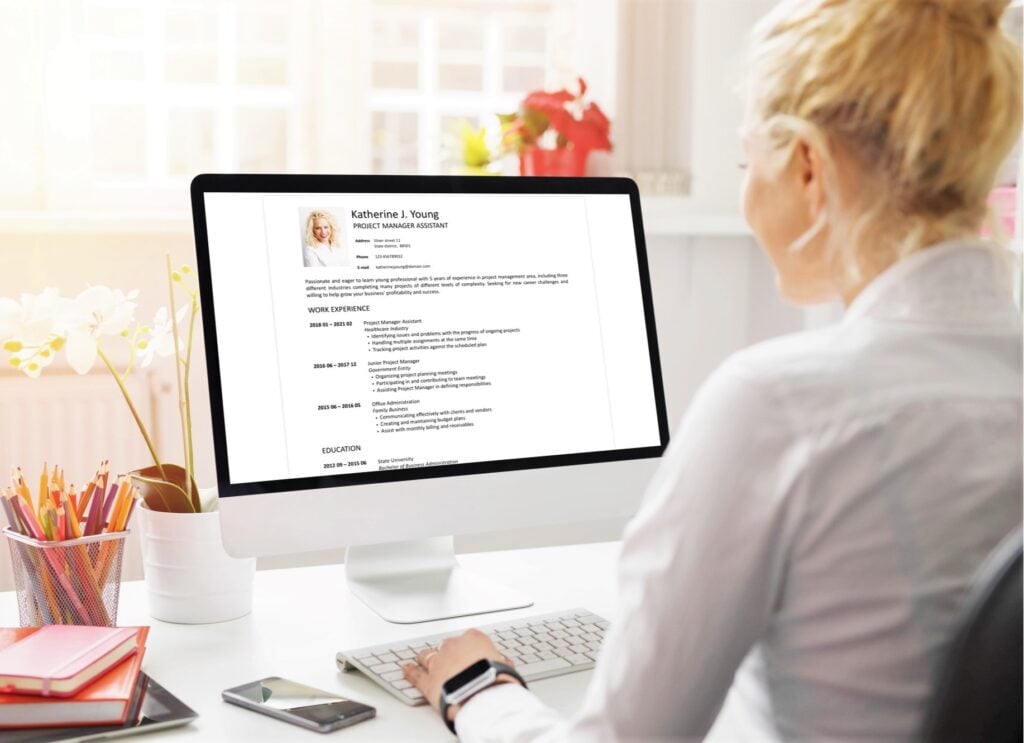 Maintain a consistent style for headings, subheadings and main text. Do not include more than two font types in the whole CV.
Use bullet points to highlight important information and present your qualifications in a clear and concise way.
Avoid underlining text, if you want to emphasise, use bold instead.
Use page numbers and dates whenever possible. Normally, applicants remember that including dates next to their achievements is essential, but many forget that dating the document itself is equally important in order to show the reader that your document represents your current situation.
It is not necessary to hold back on anything you would like to highlight. Even so, you should focus on your objective to communicate your experiences as concisely as possible.

If you make the decision to include your LinkedIn profile in your CV, remember that this could serve as the best place to explain your academic achievements more in-depth.
Save your academic CV in PDF format in order to preserve your layout. Saving your CV in any other format other than PDF can cause your document to lose some or all of the design elements that you so carefully put together.
11 Top Tips For Structuring Your Academic CV
The following eleven tips will give you a better idea of what the content of each section should be in order to make significant progress on making an impactful and professional CV.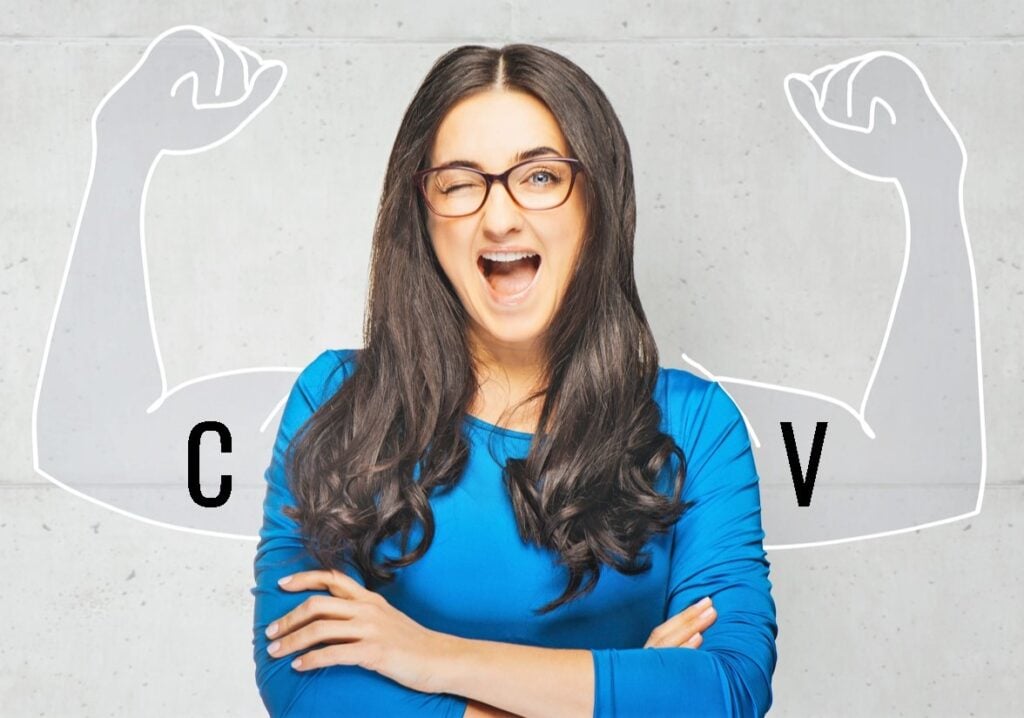 Start by displaying your personal information clearly. This includes:

your full name
city of residence
email address, and
phone number
Ideally, this information should be visually separate from the rest of your CV. Additionally, always show the date that you most recently updated your CV, to assure the reader that the information provided is up-to-date and reliable.
An education section is essential for anyone in the academic world. So, here you should:
highlight your prior academic achievements, starting with the most recent academic degree obtained (in reverse chronological order). For each entry, indicate the institutions you have attended, the degree you obtained and your graduation date.
go into detail about the project that you completed during your final year of study. Include topics and type of degree obtained.
This section would also be an appropriate place to include any language skills that you might have.
All these will make readers get a sense of which specific skills you have developed.
Professional and academic experience. The focus here depends on what you are applying for, due to the fact that the recruiting process for university faculty will expect to see a greater emphasis on your previous work experience. Conversely, those applying for research positions should focus on the extent and variety of their academic and extracurricular activities.
Technical competencies. In this section you can highlight the technical skills that you have that are relevant to your application, which might include your knowledge of how to use particular software, big data analysis skills, or even competency with Microsoft Office and so on.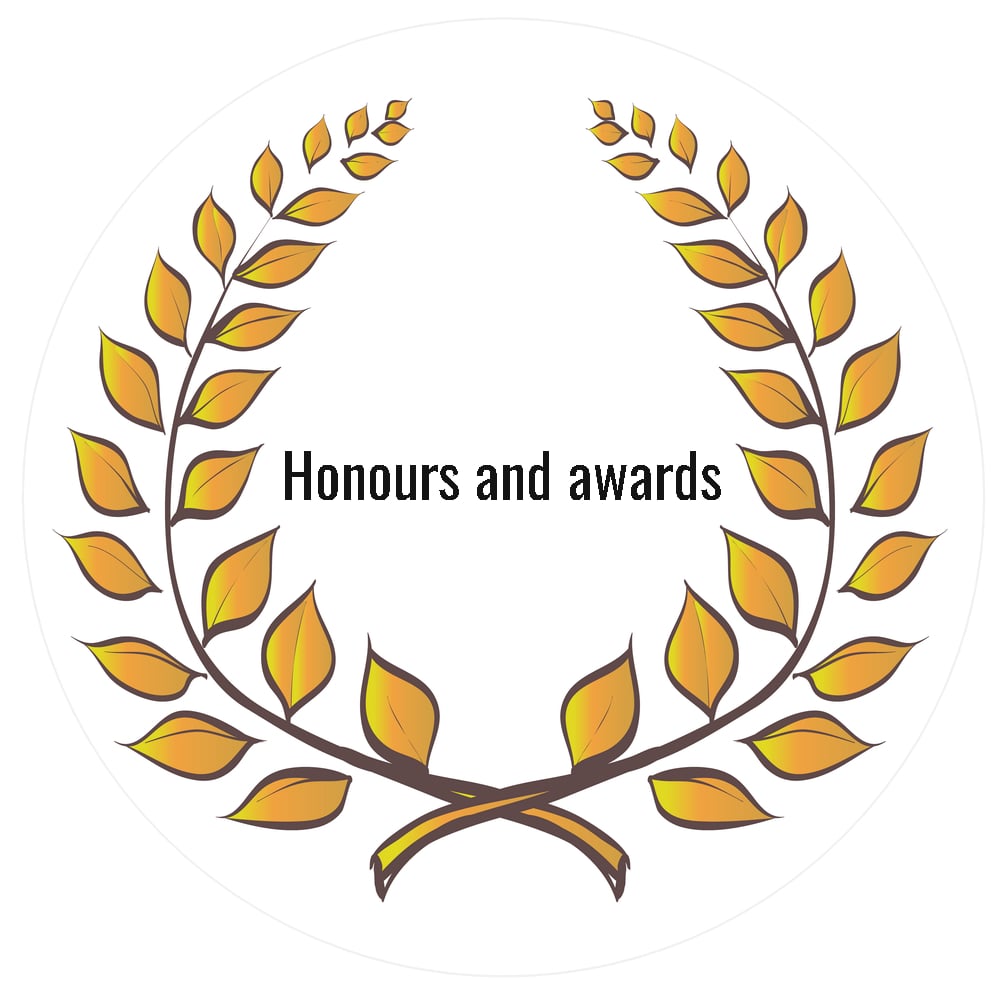 Honours and awards. Always explain what your honours and awards mean and what they were given for. You should try to write this section, and your CV generally, in a way that does not force the reader to search for explanations of terms on the internet. Remember to list the date you received any accolade, the granting institution, and the award name (or some sort of short description).
Grants and fellowships: providing evidence of grants or scholarships received is a good way to illustrate your achievements. When you list grants or scholarships on your CV, simply indicate the institution that awarded them, along with the year they were awarded and for what purpose.
Publications and presentations. Divide your publications according to where they have been published, whether in peer-reviewed journals, books, book chapters, book reviews, edited volumes, non-peer-reviewed articles, articles presented as prestigious conferences, forthcoming publications, reports, patents, web publications, and so forth. Make sure to cite your publications correctly.

In the case of having many publications or congress presentations, consider making an exhaustive list of all of them in an appendix.

If you have been invited as a speaker, you should indicate separately the name and location of the institution, the department, the dates of the speech and a brief description (or just the title) of what you have talked about.

For those who don't have these kinds of accolades to share, admissions committees also value when applicants speak about their blog projects. This is because they are looking for evidence that your academic interests and activity extend beyond the university classroom.
Extracurricular activities. The most obvious information you can include in this section is your participation in university clubs and societies that are related to your application. However, not all of us have this kind of involvement with clubs, so you can also highlight any community service or volunteer work that you've participated in. Always go into detail about the tasks you performed, and the relevance they have to your application.
Academic and professional memberships. Some examples of these are organisations such as the Royal College of Nursing, the Association of Chartered Certified Accountants, and the Institution of Engineering and Technology. University staff are interested in this because it tells them something about how involved you are in the industry.
References. Make sure that you have permission before including any of your former teachers or employers as references, to ensure that they are receptive to being called by the universities that you're applying to. The last thing you want is your reference refusing to take the call!

Perhaps more importantly, data protection laws have to be complied with. For these reasons, always seek permission first.
A final tip: use metrics! In other words, try to express all of your previous activity and professional achievements in numbers. Don't leave anything to the reader's imagination.

If you need some visual inspiration for how to design your CV, you can check out these academic CV samples from UCSF.
Should I Include my LinkedIn Profile in my Academic CV?
LinkedIn offers the opportunity for an applicant to offer information that would be impractical to include in the limited space that a CV allows for, and for that reason is a tool that should not be ignored if you want to maximise your chances.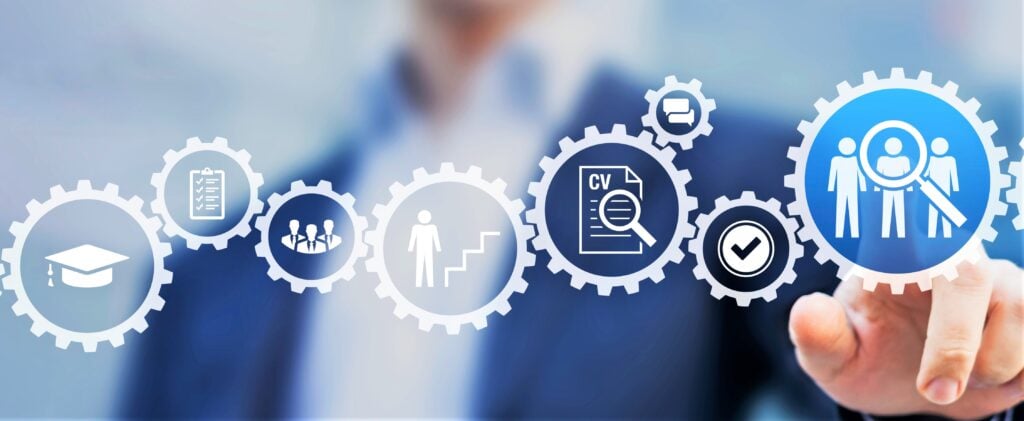 As a student, the platform gives you the chance to showcase the connections that you have with organisations related to your career, such as any associations or societies that you have been involved with.
A neglected or unprofessional LinkedIn profile can do more harm than good. If you plan on including a link to your profile in your CV, you should make sure that it's full of useful and relevant information, including a wide variety of contacts related to your field of study.
Here is a basic checklist for making sure your LinkedIn profile is appropriate to share on your CV:
Set your profile photo to one that makes you look professional. Your face should be easily visible, without any distracting elements in the background.
You should think of your LinkedIn profile as an extension of the CV that you have already sent. In this sense, everything on your profile should complement your CV.
Make use of LinkedIn's "Featured" section, which allows you to show people the work you've done, rather than just talk about it. Here you can include research projects that you've been a part of throughout your studies, or anything similar that comes to mind.
Many applicants make the mistake of uploading their entire resume onto their LinkedIn profile. A more focused way to approach this would be to expand on the professional and academic experiences that you have had, as your CV only allows for a few short lines to explain what they are.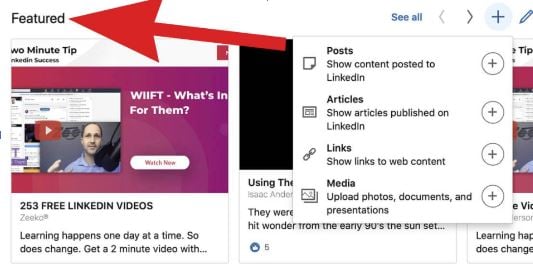 If you want to include your LinkedIn profile on your CV, the last thing you want to do is leave a long and unattractive link in your contact information after making an effort to present everything professionally. Fortunately, LinkedIn provides the option to customise your own profile link in the Edit contact info section.
What Mistakes to Avoid on Your Academic CV
You only have a few seconds to communicate to the reader your academic and professional skills and achievements in a clear, concrete and effective way. For this reason, avoid careless mistakes to hold the reader's attention.
Without a doubt, there are many potential mistakes that an applicant can make in their resume or CV. Some examples of these common mistakes include: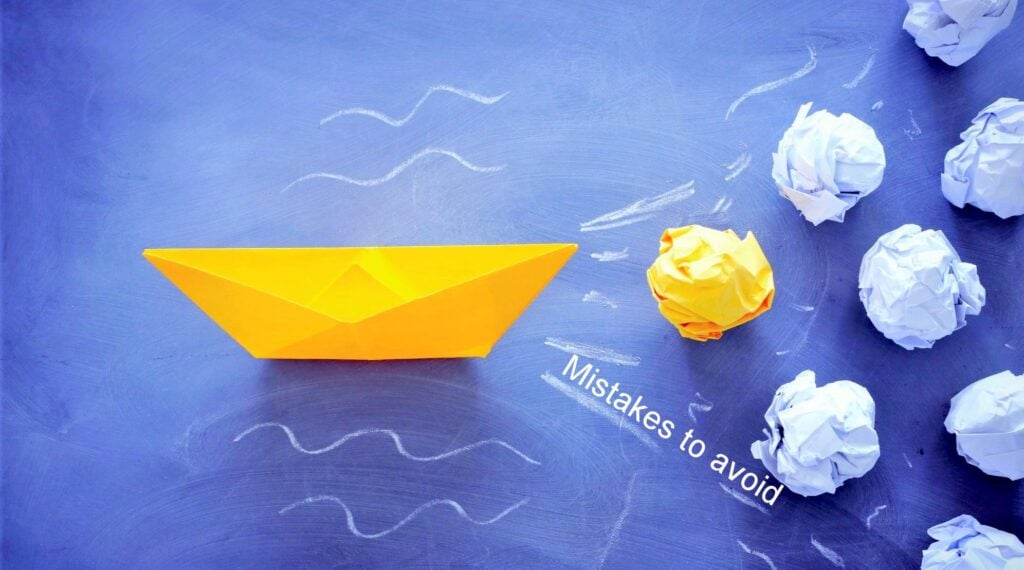 Getting off-topic or taking too long to make your point. Every phrase you include should immediately communicate the relevance that it has to your application, and should not take up too much space.
Not leaving enough white space between sections and margins. The reader won't even have to have a proper look at your CV to see that it's difficult to read if not enough separation has been given between the sections and the borders of the page.
Only listing what your literal experiences have been. Focus on providing details of your responsibilities that you have had, rather than just including the name of your role or position. If you've been the reason behind any exceptional results in your area of work, you should feel free to include this.
Using phrases that include personal pronouns. Your CV or resume has your name at the top of the page, so it's not necessary to include words like I, me, and so on! The reader is likely to become disinterested more quickly if they read these words too many times.
Using written paragraphs. Short and easy to read sentences are the best way to make sure your CV gets read. Long blocks of text make it uncomfortable to skim-read your document, which is the way most admissions officers have to look at your CV due to time constraints.
Including your experiences from secondary education. Only include information from your Undergraduate stage of education and beyond. This can be an especially challenging rule for those with limited experiences to share, but try to focus on work experience, volunteering, or extracurricular participation if you need more topics to include on your curriculum vitae.
Unnecessary capitalisation.
Important to Be Aware When Proofreading Your University CV
Proofreading is the final step in preparing your professional academic CV, but is something that a surprisingly large number of applicants neglect to follow through with. Very few people manage to write their CV perfectly on the first try, and there are almost always small details that can be improved upon.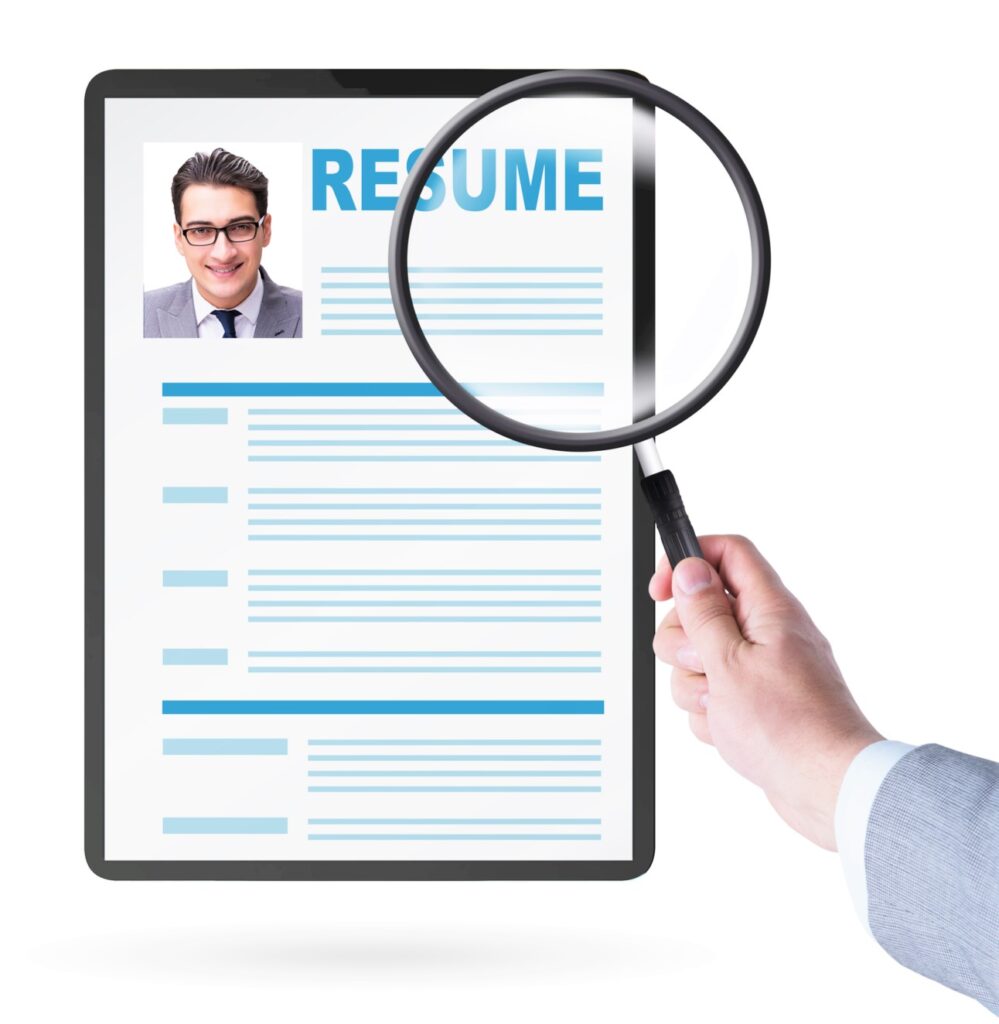 We can have significant difficulty in detecting mistakes or imperfections in our own work because the meaning of what we are trying to communicate is clear in our own minds, but not for the reader who has the opposite task of creating meaning from your work.
For this reason, ask your friends and family to lend their critical eye, because they are much more likely to detect your mistakes and design flaws than you are by yourself. Additionally, you may wish to print out a physical copy of your document, to get an alternative view and a realistic idea of what the admissions tutors will really be looking at when they're reviewing your application.
Of course, the key to being able to take your time with your CV's proofreading process is starting ahead of time, long before you need it. Make a start today with the tips featured in this guide, and you'll be on your way to having a readable and attention-grabbing resume. Bear in mind also that a strong CV is boosted when accompanied by at least a couple of outstanding letters of recommendation.